How Smartphones & Tablets Can Help With a Move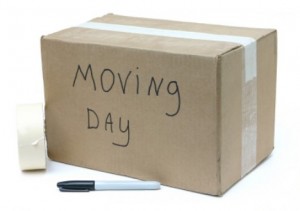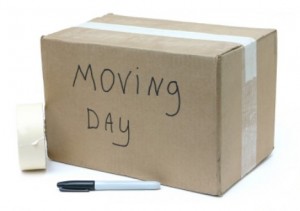 Uprooting your family and moving to a new job, city and/or school district can be stressful. But tapping into your smartphone or tablet means tough tasks and information gathering can become simple. A few helpful apps will make it easier for you to have a smooth move and get everyone best prepared for the new destination.
Here are some suggestions for free apps to use when a move is in your future:
GreatSchools Finder (for iPhone or iPad): For parents searching for updates on area schools, check out data on more than 125,000 elementary, middle and high schools across the country. You can filter searches based on community ratings or enrollment size – and hear what parents have to say in posted reviews. Save lists for a quick check later when you have time for a personal visit as you check out neighborhood school options.
Zillow (for iPad, BlackBerry, iPhone, Android, Windows phone, Kindle Fire and Android tablet): Zillow's real estate app lets you search for estimates on more than 100 million homes. Information on property taxes, price changes, last date sold and area schools is listed per individual address. You can immediately contact an agent online if you spot a must-buy deal. Zillow also includes a built-in GPS, plus a mortgage calculator.
Fast Food Calorie Lookup (for Android devices): It's a challenge to eat healthy when the family is on the road, so try an app that does the research for you – checking current calorie counts at your favorite roadside eateries. Pick an item on the menu, name the dish on this app and figure out the number of calories. You can also sign up for a free newsletter that tells you every time a new restaurant is added to this top-rated app. Check out the daily calorie counter options.
TripAdvisor (iPad, iPhone, Android, Nokia, Windows phones and iPad or Android tablet): With more than 60 million reviews and opinions by travelers, you'll find the best places to eat, sleep and play wherever you travel. Includes hotels, restaurants and attractions for any destination. View millions of photos uploaded by fellow travelers. Use the "Near Me Now" option to discover places near you while you're on the road. Click on the country maps if you're traveling overseas.
Have you used these apps? Which other apps have helped you with a move?
For more Verizon Wireless news, subscribe via RSS feeds in the right rail.