How the iPhone 4S Made a Summer Road Trip Easier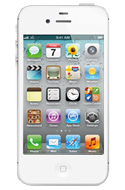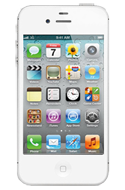 Katy Mann from Indianapolis With Kids shares how the iPhone 4S made a summer road trip to the East Coast easier and more fun.
I'm an iPhone fan. That's not to say that it's the only phone I'll ever use but I love the feel of it in my hands, I love the smoothness of the screen as I swipe my finger across to unlock it, I love the heat it radiates as I use it for….everything!
The iPhone 4 changed the way I managed my life but the iPhone 4S (which I recently borrowed to facilitate this article) is a game changer for me. ...
On a recent two week trip to the East Coast (yes, most of the east coast), my husband and I were blown away by the reliability of the Verizon network compared to that of a competing network that my husband is required to use for work. Without the Verizon network and the iPhone 4S, the streets of New York would have been impossible for us to navigate by vehicle. ...
Everyone raves about Siri, and I do too! Not only is she entertaining but she provides a lot of hands free capabilities! I'm able to make phone calls, search for something, pull up my calendar and so much more without typing ANYTHING!
Read the rest of the post on Indianapolis With Kids.
For more Verizon Wireless news, subscribe via RSS feeds in the right rail.