How Verizon is helping to sustain a better world
How Verizon is helping to sustain a better world
A sustainable world is closer than you think
Did you know...
Connected cars could save 720,000 lives from road accidents?
E-health could improve medical services for 1.6 billion people?
Smart technologies could cut global carbon emissions by 20%?
Thanks to digital technology, like Verizon's Internet of Things (IoT) solutions, all of this can be possible.
The Sustainable Development Goals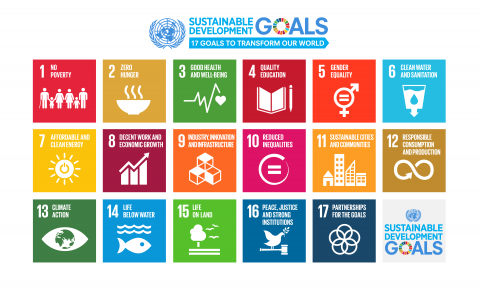 Last year, world leaders convened at the United Nations and agreed on 17 Global Goals to end poverty, fight inequalities and tackle climate change by 2030. These Sustainable Development Goals (SDGs) are a roadmap for companies like Verizon, nonprofits, governments and citizens to create a brighter future for everyone, everywhere.
Our involvement
Verizon is investing in technologies that help grow our business, while improving our customers' lives and the communities we serve – it's all part of our IoT strategy.
We recently supported research conducted by GeSI to identify which goals our solutions are best suited to support.
 
Here are six examples of Verizon solutions that support the SDGs:
Giving kids a fighting chance.
More than 6,000 children in Brazil were screened for Rheumatic Heart Disease in partnership with the Children's National Medical Center.
Watch this video to learn more.
What can one kid do?
When given opportunities to meet with technology leaders who provide hands-on experience, there's no telling what young people can do.
Learn about Verizon Innovative Learning
If grapes could talk, what would they say?
Our IoT solutions are helping a family-owned California winery monitor soil for moisture content to ensure consistent water levels.
Verizon is an ENERGY STAR superstar.
We have partnered with ENERGY STAR since 2006 and continuously look for ways to improve energy efficiency at our buildings across the country.
Smart cities make life better.
Smart cities aren't new, but new, more efficient technology helps them become even smarter.
Learn more about Verizon smart city management
We're making water conservation smart.
At a time when water conservation is a global imperative, every drop counts. Verizon understands this and is leading the way for intelligent utilities.
Learn more about Verizon Intelligent Water