HP, Salesforce Join Growing List of Cloud Services Connected to Verizon's Secure Cloud Interconnect Service
HP, Salesforce Join Growing List of Cloud Services Connected to Verizon's Secure Cloud Interconnect Service
Media contact(s)
Nilesh Pritam
+65.6248.6599
Clare Ward
+44.118.905.3501
Verizon SCI Service Enables Enterprises to Tap Into Enterprise-Class Networking Solution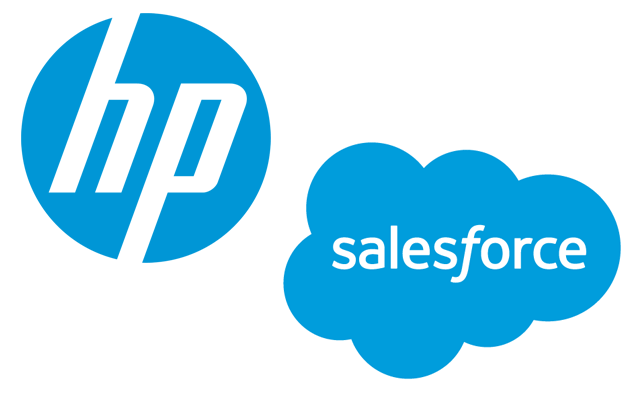 BASKING RIDGE, N.J. – Verizon Enterprise Solutions' Secure Cloud Interconnect service is now available with HP Helion Managed Cloud Service and the Salesforce Customer Success Platform.
With HP and Salesforce a part of the SCI ecosystem, Verizon now connects securely to six leading cloud service providers (Amazon, Google, HP, Microsoft, Salesforce and Verizon), enabling enterprises to rapidly scale and use multiple cloud services via a pay-as-you-go model. 
Enterprises using cloud services from HP or Salesforce will be able to tap into Verizon's world-class networking solution that features dynamic bandwidth allocation, strong security (encryption), application performance throughput and quality of service options. Rapid, on-demand provisioning reduces deployment time and maintenance requirements for Verizon SCI customers. 
According to Verizon's recently released "State of the Market: Enterprise Cloud 2014" report, 65 percent of enterprises are now using cloud technology and are increasingly moving more complex and mission-critical workloads to this environment. 
The report also found that enterprises will continue to use a mixture of providers, partly to benefit from the "best-of-breed" values that different providers offer, and partly to avoid "putting all their eggs in one basket."  Cloud providers must recognize that for most enterprises they're just one part of an interconnected and federated ecosystem of providers.
To read the complete announcement, "HP, Salesforce Join Growing List of Cloud Providers Connected to Verizon's Secure Cloud Interconnect Service," visit the Verizon Enterprise Solutions News Center.
Verizon Enterprise Solutions creates global connections that generate growth, drive business innovation and move society forward. With industry-specific solutions and a full range of global wholesale offerings provided over the company's secure mobility, cloud, strategic networking and advanced communications platforms, Verizon Enterprise Solutions helps open new opportunities around the world for innovation, investment and business transformation. Visit www.verizonenterprise.com to learn more.