Innovative hybrid learning tools put STEM students in the action
From a career-focused chat with a digital animator to a hip hop-driven data science trip, these Verizon Innovative Learning apps immerse students in STEM with new ways of learning.
Full Transparency
Our editorial transparency tool uses blockchain technology to permanently log all changes made to official releases after publication. However, this post is not an official release and therefore not tracked. Visit our learn more for more information.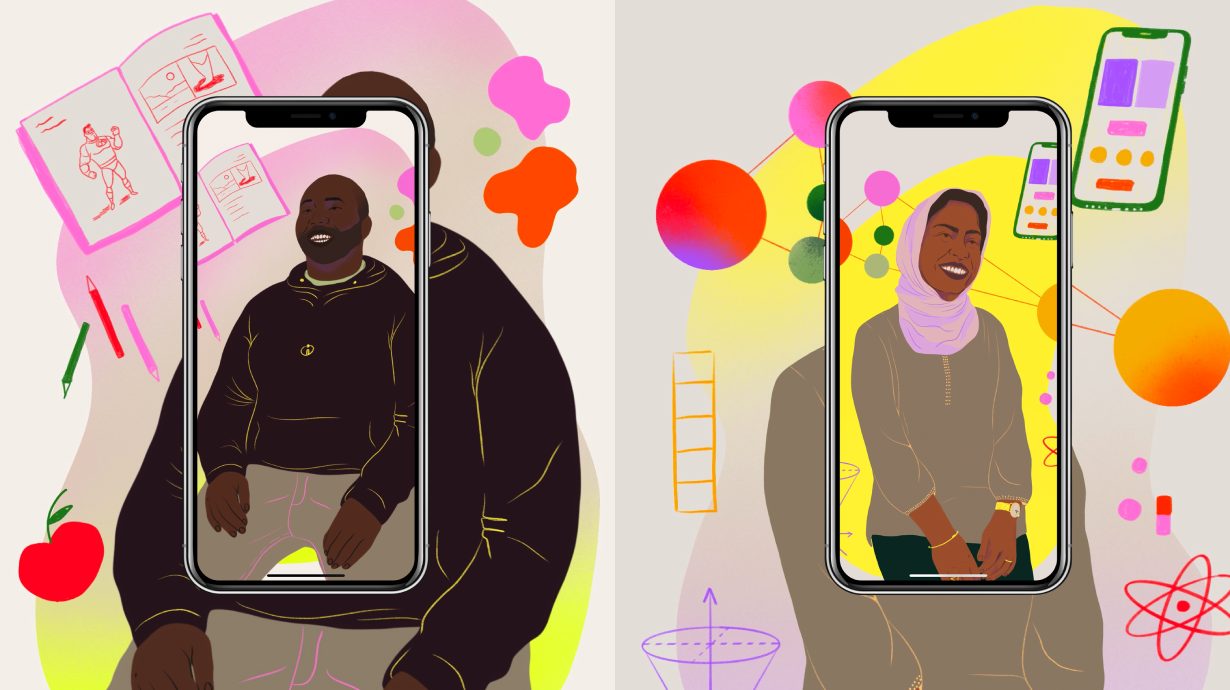 Imagine having an award-winning animator hanging out in your house. Not on your television, but sitting in the living room telling you about his aspirations. It sounds unlikely — especially at a time when the COVID-19 pandemic has put an end to safe home visits. But it's entirely possible if you are a student utilizing the innovative new Career Day app from Verizon Innovative Learning.
Part of responsible business plan Citizen Verizon, this augmented reality (AR) application is one of the latest innovations being rolled out by Verizon Innovative Learning, created by Verizon Media's Emmy Award®-winning innovation studio Yahoo Ryot Lab to make virtual learning more exciting and interactive. Hybrid learning puts traditional career days out of reach, but this app is the career day of the future. It contains various episodes, each featuring a hologram of a different person with an impressive career in creative or STEM related fields. They include Saba Zaidi (an interaction designer who helped create Google Assistant) and Frank E. Abney III (a former Pixar animator whose credits include Soul and Toy Story).
Beyond the visual of the hologram, other elements add to the sense of it being a real experience, including the chance to "talk" to the holograms. Prompted by words on the screen, the user asks questions out loud and the hologram, in turn, replies. So the experts not only share their work inspirations, but divulge facts about how they got into STEM and the challenges and triumphs of their personal journeys.
"We're trying to do something that really gives the viewer the illusion of contact with the person," says Asad Malik, Director of Career Day and CEO of 1RIC, the company that produced the experiences on the app. "Augmented reality means this is not something you're learning about in a school book, but an experiential moment where a certain part of your brain thinks you are having a conversation." Students can use those intimate conversations with experts to explore careers they never dreamed of. And they will walk away from the experience with more than just an understanding of what someone does for a living — they'll learn just how important that work is to the world and how they can make their own mark.
The Career Day app is aligned with Common Core standards and also helps reinforce literacy and language skills. It recently launched in select Verizon Innovative Learning schools and additional episodes will be rolled out throughout the year.
Career Day, produced by RYOT, in partnership with Augmented Reality studio 1RIC, and Los Angeles-based volumetric capture studio METASTAGE, is one of many new Verizon Innovative Learning tools helping teachers navigate remote instruction. And while chatting with a sports legend is great, so is becoming the kind of marine biologist that is only possible through technology. Aurelia, another augmented reality app created by Yahoo Ryot Lab, Current Studios, and 1RIC (also directed by Asad Malik and made in collaboration from an actual marine biologist), lets students go on a deep sea adventure. Aurelia is meant to enhance teacher-led immersive lessons on marine biology.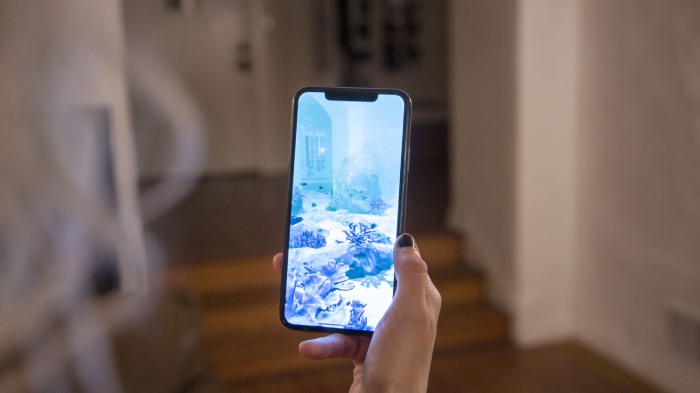 Aurelia transports a home under the sea. (Credit: Courtesy of 1RIC)
Once the app is open, teachers select an ecosystem (for instance, freshwater lake). When the user holds up the app, their surroundings appear to be completely underwater — everything has a blue tint, there's floating seaweed, and of course, fish swimming around. Students then use the lessons to build the fish they think would best survive in the ecosystem. That includes choosing fins, gills, size and the best color pattern to stand out or camouflage. "It's a really fun, interactive way for students to get hands-on and let teachers test their knowledge of what they've been learning," says Nigel Tierney, head of content at Yahoo Ryot Lab.
There is another added benefit of using AR in education. "It's not remembering words in a textbook or recalling what your teacher said," explains Tierney. "This is a tangible and experiential way that is more likely to stick in their brains and help students understand the world a bit better."
Additional apps are also being released to energize hybrid learning. Verizon Innovative Learning is rolling out two of the winning applications of the 5G EdTech Challenge, projects chosen because they facilitate student engagement and teacher preparedness. UNSUNG, by Movers and Shakers NYC, is a Common Core standards-aligned multi-player AR educational game that uses digital storytelling to share the life stories of Black female singers and social activists who overcame adversity and advocated for change — Odetta Holmes, Ella Sheppard, Florence Mills and Tiny Davis. Mapper's Delight is a multi-person AR environment created by Rap Research Lab that uses hip hop as an unexpected — and extremely effective — conduit for students to delve into data. This learning tool allows students to conduct sophisticated analyses through data science and visualization, and enables them to discover how one of the world's most popular forms of poetry and performance engages language arts, STEM, geography, and cultural and data literacy for the 21st century.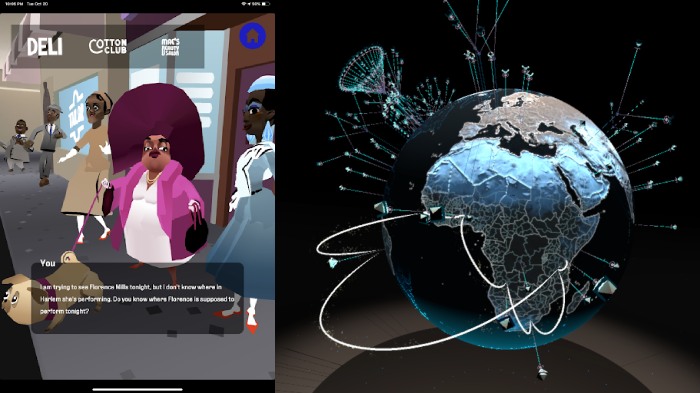 UNSUNG and Mapper's Delight drop STEM students into the storytelling and data science action. (Credits: Movers and Shakers NYC, Rap Research Lab.)
These apps are part of Verizon's full complement of initiatives designed to make digital spaces more accessible and inclusive. From increasing data access to 30 GB per month for Verizon Innovative Learning school educators and students to bringing 5G technology to select schools, its education technology solutions are making immersive, dynamic collaboration a reality — even from afar. 5G will supercharge these experiences, providing the opportunity for teachers and students to simultaneously collaborate with one another within the AR environments in a way never before possible. Says Tierney, "There's a large push to think about how 5G can empower teachers to educate students in a more fun and interactive way."