iPhone 5 & Verizon 4G LTE: A Perfect Combination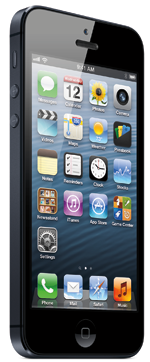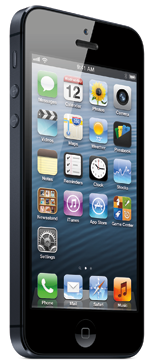 This is a guest post by Steve Borsch from Eden Prairie, MN.
By now, you have undoubtedly read numerous articles about the iPhone 5. If so, then you already know about its features, limitations and that millions of these devices have already been sold. What hasn't been discussed at length is the winning combination of this new iPhone and Verizon's 4G LTE network.
With a new chip (the A6) and 1 GB of memory, the iPhone 5 specifications are impressive. In fact, the first published benchmark test has been performed by PC World, and it reveals that the iPhone 5 is the "fastest smartphone in the land" when compared to previous iPhones and all current Android phones on the market.
What I have not seen reviewed yet are speed tests for this new iPhone when connected to any of the various LTE networks, but my experience was surprising.
For several days now, I've had a Verizon loaner iPhone 5 to test, and I've been comparing it to my iPhone 4S running on AT&T's not-yet-LTE network. Not a fair test because the network speeds aren't comparable because AT&T still hasn't launched LTE in full in the Twin Cities? No doubt, but let me explain further and why network speeds matter so much with the new iPhone 5.
A few days after it was released, I purchased the new iPad and opted to get the 64 GB model with Verizon 4G LTE on it. Not only have I been delighted with the speed and saturation of Verizon's 4G LTE network in the Twin Cities, but it has also made accessing the Internet anywhere a joy.
The Verizon 4G LTE speeds make working on my iPad (or when I tether to the iPad with my Macbook Air) nearly as good as my office connection to the Internet. Same has held true in other places I've traveled to in the country. My iPad with Verizon's 4G LTE network works just about everywhere I go, whether I'm traveling by car to see relatives in Fargo or am in a downtown Minneapolis office building for a client meeting.
While my iPad with Verizon 4G LTE is fabulous, I often don't have my iPad with me. Unfortunately, I'm then dependent on my current iPhone 4S on AT&T. The modest speeds and frequently weak signals have become frustrating. This is a problem when I'm forced to access some work-related site at a moment's notice or am at some fun venue where I'm trying to upload photos or video on the fly.
Where I really noticed the iPhone 5 and Verizon 4G LTE speed was when I was using the Safari Web browser on the iPhone 5. The chip speed, faster rendering speed in Safari itself and, of course, the speed of the Verizon 4G LTE network makes Web pages load 2-3 times faster than what I've been experiencing with my iPhone 4S on AT&T.
The other noticeable speed improvement is doing anything with photos on the iPhone 5. Uploading images to my Flickr account, using Instagram or tweeting a photo all require the phone to upload fairly sizable images to these accounts. The speed of 4G LTE makes it seem almost instantaneous.
The bottom line? Speed matters, especially when all of us are always on, always connected and increasingly using our mobile devices for critical work or personal communications. As every single one of us accelerates our use of social media, photography, audio and video through our smartphones and tablets, the network speed really matters just as much as the coolest, fastest and most elegant device yet: the iPhone 5.
My recommendation? Go to a Verizon store and try out an iPhone 5 on 4G LTE before you buy any smartphone on any network. You'll see what I mean about the need for network speed and how the combination of the new iPhone and Verizon's 4G LTE network truly is a perfect combination and is sure to bring a smile to your face.
With more than 25 years in high tech playing a variety of roles in sales, sales management, business development and strategy creation, Steve Borsch has enjoyed leadership roles at Lawson Software, Vignette, Apple, Pioneer New Media, Panasonic Communications and others. Now CEO of Marketing Directions, Inc., a 26-year-old trend forecasting and management consulting firm in Eden Prairie, MN, he podcasts weekly as one of the Minnov8 Gang.
For more Verizon Wireless news, subscribe via RSS feeds in the right rail.