Sharing the Kentucky Derby Festival Experience With the World Thanks to Technology
This is a guest post from Chris Diaz, morning show host for WQNU-FM in Louisville, KY.
Many people know the Kentucky Derby is the world's greatest horse race, but not so many people know about the Kentucky Derby Festival. The weeks leading up to that famous race on the first Saturday in May are filled with hundreds of events rich in tradition. They say nobody in Louisville really gets any work done during Derby, and maybe this list of just a few of the pre-Derby events will help you understand why:
At WQNU-FM, we need to keep our listeners informed of all these events, and Verizon Wireless has loaned me and my co-host several devices to do just that. I downloaded the Kentucky Derby Festival app on my Samsung Galaxy Note III to build my own customized schedule of events and register my Pegasus pin for potential prizes, as well as to get the scoop on key information I can share with my listeners (such as how to find the nearest restrooms!).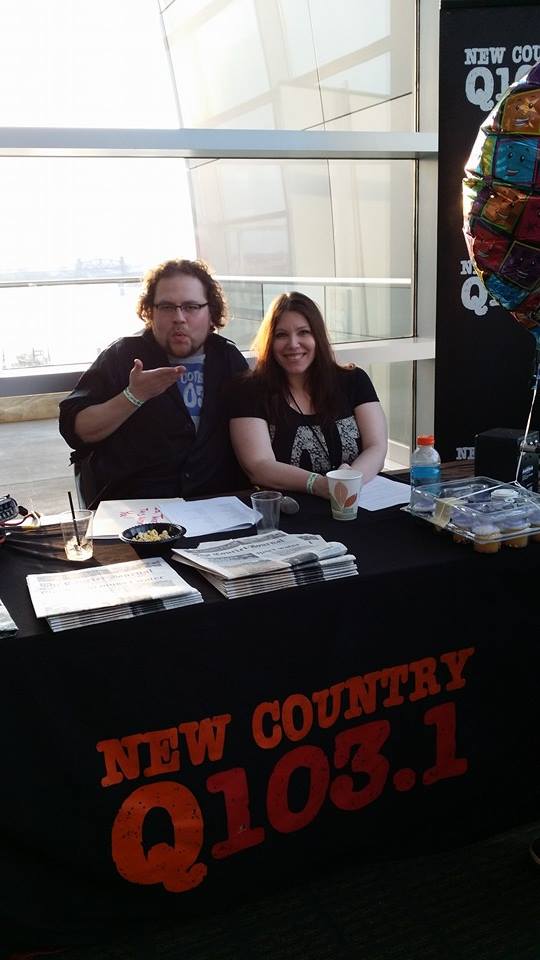 My Samsung Galaxy Gear also enables me to take quick photos from the strap of the watch of the food I enjoy at the Chow Wagon (check out this hotdog-hamburger combo) when my hands get too full.
Covering events during the Derby itself, for the most part, means our radio shows are broadcasting remotely, away from the studio. Reliability – both for the network and the devices we use during this time – is critical. Verizon's 4G LTE network at Churchill Downs is getting a big boost this year with the installation of a Distributed Antenna System that enables the 4G LTE signal to penetrate deep into walls and inner rooms around the track.
In addition, Verizon is sending some COWs (cells on wheels) and COLTs (cells on light trucks), temporary mobile cellular service towers, to boost the network capacity for the more than 160,000 people expected to attend the Derby. That'll be super important for fans who want to send pictures and videos of their favorite horses.
Here's my best betting tip for the 140th running of the Kentucky Derby: Don't ask me which horse to bet on! Instead, download the Kentucky Derby Tips app to follow the experts' advice.
For more Verizon Wireless news, subscribe via RSS feeds in the right rail.