Make it a Staycation to Remember with These App Ideas from Verizon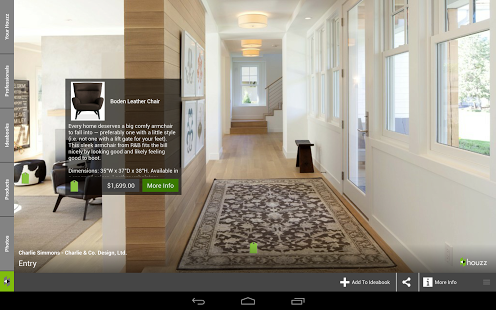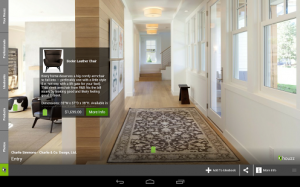 Using apps like Houzz (above) can turn your staycation into a great tune-up for your home.
Even as our thoughts turn back to school and cooler weather, some of us still manage to squeeze in some time off before summer is just a pleasant memory. Many are opting for a "staycation" whether it's to get to that delayed home project or just for some "me" time as they ease back into the school year routine.
The staycation gained popularity during the recession when many could not afford the costs of travel. Even though the economy is improving a June 2013 poll by Ipsos Public Affairs indicates the staycation trend is accelerating in 2013.
The poll found that less than half of Americans (48%) say they are confident that they will take a vacation (defined as leisure travel of at least a week at least 100 miles from home) in 2013, down 4 points from last year's poll.
For those who are staying home for vacation, they may choose to use the time to tackle home improvement projects, do some interior decorating, work in their garden, or enjoy a favorite hobby.
Verizon Wireless recommends some great apps for your smartphone or tablet to help make your staycation fun, productive or a mix of both:
If you're planning to tackle your home improvement projects on your "honey-do" lists during your staycation, a free app from Lowes offers hundreds of thousands of images to invigorate your home decorating and remodeling projects and how-to videos to help you get started on your next project.
Help with an interior makeover is at your fingertips with Houzz Interior Design Ideas (free) which offers the largest database of home design ideas on the Internet, with more than 1,500,000 high resolution photos. You can browse photos by style, room and location and save them to your virtual idea book.
If your staycation is to feature your green thumb getting some exercise, Garden Tracker ($1.99 on Apple devices) lets you size and plan your garden plots, plant your vegetables, and then track your garden's progress, including days to harvest, days since watered, and days since last fertilized.
Is scrapbooking a hobby that you enjoy but never have time for? Everybody! Scrapbooking (free) enables the user to create and share scrapbooks from favorite photo albums, easily rotate and scale photos by touching on the editing page and exchange scrapbook by email or Bluetooth.
Lastly, for those who want to use their time off to focus on getting back in shape, Fitbit Flex Wireless Activity + Sleep Wristband is a great tool to get you started. Wear it 24-7 to track your steps taken, distance covered, calories burned, and keep tabs on your sleep patterns too. Upload your stats wirelessly to compatible mobile devices and your computer.
Whatever your staycation plans entail, these tools are sure to help you make the most of your time off.
For more Verizon Wireless news, subscribe via RSS feeds in the right rail.