Mandatory 10-Digit Dialing Begins Sept. 21 for Callers in Northeastern Pennsylvania's 570 Area Code
Mandatory 10-Digit Dialing Begins Sept. 21 for Callers in Northeastern Pennsylvania's 570 Area Code
Dialing Change Required for October Introduction of New '272' Area Code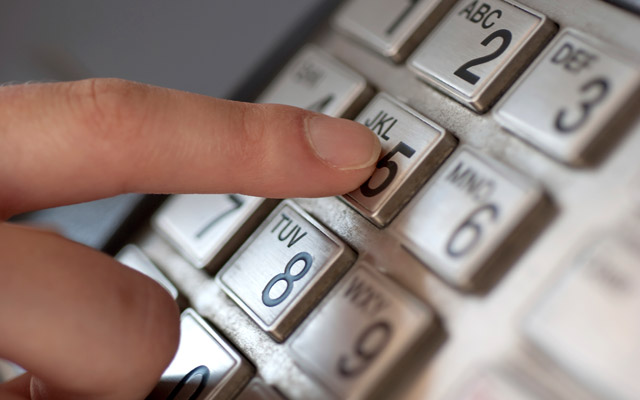 SCRANTON, Pa. – Starting Saturday (Sept. 21), callers in the 570 area code in northeastern Pennsylvania – including Scranton, Wilkes-Barre and Williamsport – will be required to dial 10 digits (area code and the seven-digit telephone number) to complete their local phone calls.    
Ten-digit dialing is necessary as the area's telecommunication providers prepare for the October introduction of northeastern Pennsylvania's newest area code – 272.  Known as an "overlay," the new code will serve the same geographic boundary as the current 570 area code and will eliminate the need to split the existing area code into smaller areas.
Starting Sept. 21, if callers forget to dial 10 digits they will hear a message instructing them to dial both the area code and seven-digit telephone number to complete the call.
"With an overlay, customers' telephone numbers, including their current area code, will not change, so there is less inconvenience for them," said Carl E. Erhart, Verizon area vice president.  "Customers have had six months to get into the habit of dialing 10 digits when they make calls within the 570 area code, so disruptions after Sept. 21 should be minimal."
The Pennsylvania Public Utility Commission approved the implementation of the area code overlay in July 2010, following a recommendation – on behalf of the telecommunications industry – from the North American Numbering Plan Administrator, a neutral third party that is responsible for the day-to-day administration, assignment and management of area codes in the United States.  Verizon, along with other telecommunications providers in the area, have been following the commission's direction to prepare for the overlay.  The NANPA selected 272 as the new area code number for the area currently serviced by the 570 area code.
Even with the dialing change, local calls will still remain local calls.  However, customers will need to reprogram any automatic dialing equipment or services that are programmed to dial a seven-digit number.  This includes life-safety systems, fax machines, Internet dial-up modems, alarm and security systems, gates, speed dialers, call-forwarding settings and voice mail services. 
Business customers should check with their telecommunications vendors to ensure their telephone systems are reprogrammed to handle 10-digit dialing, and also check to ensure that business stationery or advertising materials include the area code.
On Oct. 21, customers who request new service, an additional line or, in some cases, move their service to another address may be assigned a number in the new area code, depending upon availability of numbers in the 570 area code.  The addition of the 272 area code will not change local calling areas for customers, dialing 911, or telephone rates. 
Pennsylvanians can get more information on the dialing changes and the new 272 area code by calling Verizon at 1-800-VERIZON or by accessing the following website: www.verizon.com/multimedia/areacodes.
Verizon Communications Inc. (NYSE, Nasdaq: VZ), headquartered in New York, is a global leader in delivering broadband and other wireless and wireline communications services to consumer, business, government and wholesale customers.  Verizon Wireless operates America's most reliable wireless network, with more than 100 million retail connections nationwide.  Verizon also provides converged communications, information and entertainment services over America's most advanced fiber-optic network, and delivers integrated business solutions to customers in more than 150 countries.  A Dow 30 company with nearly $116 billion in 2012 revenues, Verizon employs a diverse workforce of 180,900.  For more information, visit about.verizon.com.
####