Mobile Technology Helps ALS Sufferers Regain Some Independence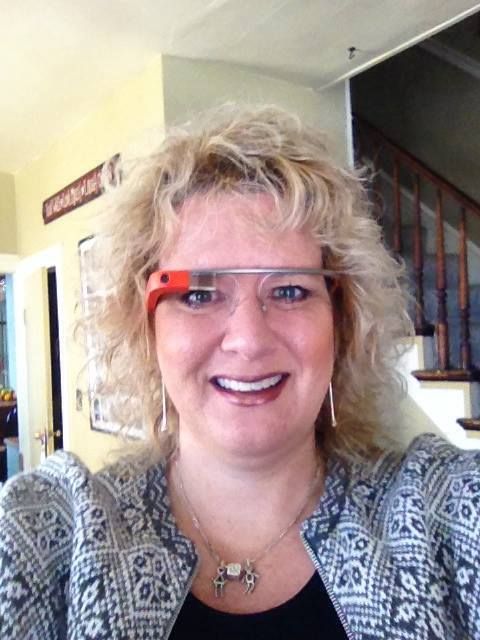 Alisa Brownlee has seen repeatedly how mobile technology has improved the quality of life for individuals stricken with Amyotrophic lateral sclerosis (ALS).
"Quality has changed night and day during the past 18 years – it's almost unexplainable," said Alisa, ALS technology writer and clinical manager, Assistive Technology Services, with the National ALS Association. "When I started my career in this field in 1996, the cost and quality of devices that helps individuals communicate were expensive, large and odd."
Many people with ALS (PALS) will completely lose their ability to speak, and so they use text-to-synthesized speech devices to communicate. Back in 1996, Alisa said, the sounds of the voices coming from those devices were otherworldly, overbearing or awkward, and many PALS felt embarrassed to use them.
Enter the iPad or Android tablet with text-to-speech ability.
"Now we have all these wonderful a-cappella voices with text-to-talk with our tablets and it is a tremendous improvement for PALS," Alisa said.
There is a difference in philosophy between people born with a physical challenge and individuals who acquire it later in life, Alisa explained. Those who acquire it see communication devices as a "manifestation of their disability." However, today carrying around a tablet every day is mainstream, so PALS feel less "different" when using them.
The cost difference is tremendous too: $500 for a small, easy iPad or Android tablet vs. an $8,000 large, difficult-to-program augmentative device, Alisa said.
PALS with Bulbar-onset ALS, which impacts muscles in the mouth and throat resulting in the inability to speak or swallow, use text-to-talk devices on cell phones, iPads and Android systems. However, those with Limb-onset ALS, which makes using hands to navigate through a cell phone impossible, will benefit more from further advanced wearable technology, like Eye Gaze, Alisa said. Within the next two years and sooner, Alisa predicts even more dramatically improved technology, such as Google Glass for PALS.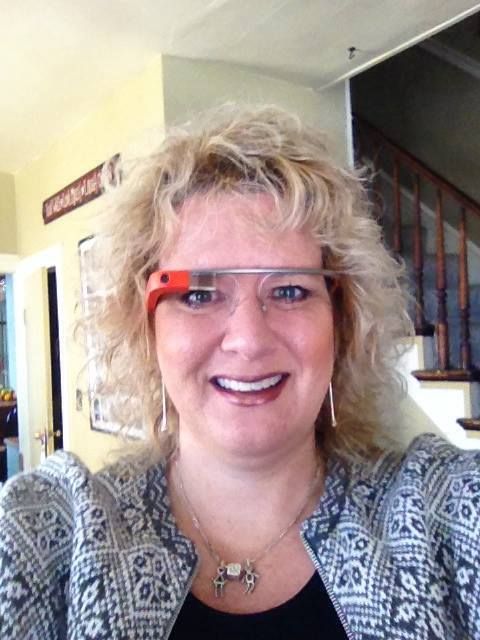 Melissa wearing Google Glass.
Alisa said that for PALS, two strong wishes is continued ability to read and change TV channels on their own. Thanks to Eye Gaze, PALS who lose hand functioning can read, scroll, change channels and compose and send text messages on their cell phones or devices with the movement of their eyes rather than their hands. Advanced Brain Wave technology will allow PALS to do those same functions on their mobile devices through the movement of their head or any body part with muscle movement.
Mobile phone service itself has helped individuals with PALS regain some independence, Alisa said. Simply put, a caregiver can go to a store or a soccer game and communicate with their PALS home alone and rest assured they are okay via communications on text/Skype or FaceTime.
"Texting and other non-verbal forms of communication can keep people connected to relatives across the world, too…even though they can't speak."
Alisa's job is to help PALS use technology to their benefit.
"Mobile technology has made my job easier in that I can see positive results sooner," she said. And it helps PALS keep areas of independence for a longer period of time.
For more Verizon Wireless news, subscribe via RSS feeds in the right rail.