'Mommy Who Loves Giveaways' Samsung Galaxy SIII Review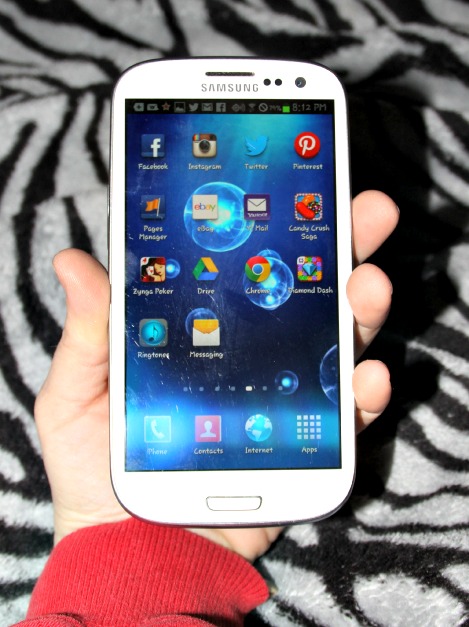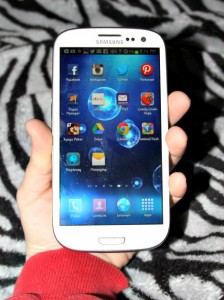 Shawna from MommyWhoLovesGiveaways.Net provides a Samsung Galaxy SIII review and explains why, to her, "it's the best smartphone experience around right now."
When I was asked to review the Verizon Wireless Samsung Galaxy SIII I was ecstatic and could not wait for it to arrive. Let me tell you, I was not disappointed when it came. The first thing I noticed was the Samsung Galaxy SIII has rounded the edges and corners which creates smooth spines and trim pieces all around. Everything you do with the Galaxy S III starts and ends with its 4.8-inch Super awesome screen. I love that Samsung has minimized the amount of material surrounding the screen.
The phone felt good in my hands every time I picked it up. It's slick and touchable, and seems to warm to the touch, which makes it feel like it's conforming to your grip. Though smooth, the GS3 isn't slippery, and although fairly light (at 4.7 ounces), it doesn't feel like something is missing. The handset's highly reflective surfaces are its only design flaw and that's not so bad.
When it comes to size, the GS3 is a big device which I love. At 5.4 inches tall and 2.8 inches wide, it's slightly larger and thicker than the Samsung Galaxy Nexus. Samsung seems to enjoy pushing the envelope when it comes to creating smartphone displays that border on mini tablet territory. Yet, the handset's slim 0.34-inch width, contoured sides, and glossy coating add up to a comfortable hand fit and a sleek look.
Read the rest of Shawna's Samsung Galaxy SIII review on the Mommy Who Loves Giveaways site.
For more Verizon Wireless news, subscribe via RSS feeds in the right rail.