Motorola, Verizon Unveil New, Exclusive DROID Lineup and Pre-Sale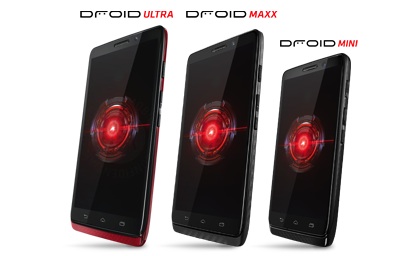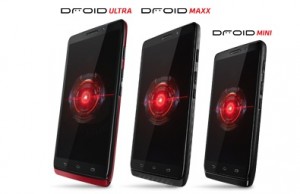 On Tuesday, Verizon Wireless, along with our long-time partner Motorola, announced a new family of exclusive DROID smartphones coming soon to Verizon Wireless: DROID MINI, DROID ULTRA and DROID MAXX by Motorola. Keeping up with the DROID tradition, these devices give users what's expected from a DROID on Verizon – intelligence, strength and endurance.
To announce this exciting news, a press event to unveil this new and exclusive DROID lineup was held in New York City. Here in the Midwest Area, we also held a more intimate unveiling to media in Chicago – the home of Motorola.
Representatives from Verizon Wireless and Motorola gave members of the media a sneak peek of the devices and shared some of the new features, including the DROID Command Center for the home screen and camera features.
So what did they think?
Are you a DROID lover waiting for the newest they have to offer?
We've come a long way since the first DROID launched in November 2009. Will you be in line when they're available at the end of August? Well, you can avoid that line and start pre-ordering them online now!
For more Verizon Wireless news, subscribe via RSS feeds in the right rail.