National Preparedness Month: Everything You Need to Know about Wireless Emergency Alerts
National Preparedness Month: Everything You Need to Know about Wireless Emergency Alerts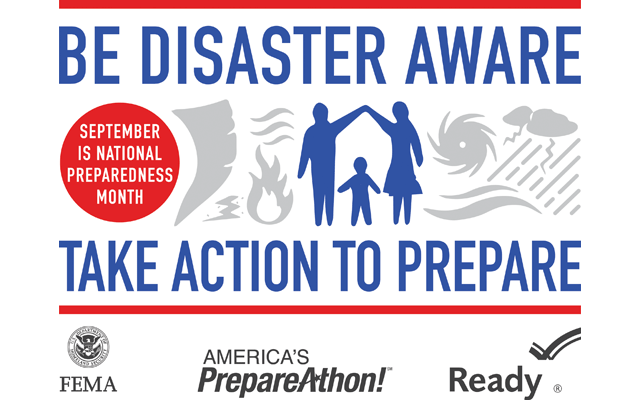 If you've encountered an unusually strong thunderstorm, tornado, or other extreme weather event within the last couple of years, you've probably also received a special warning message on your mobile device. These messages are Wireless Emergency Alerts, and they are pushed out to compatible wireless devices by public safety agencies during emergencies.
WEAs are issued in three scenarios: Imminent Threat alerts are issued during severe weather or other local emergencies that pose an "imminent threat to life or property." AMBER alerts are issued to wireless carriers -- and TV and radio broadcasters -- when a child is abducted or goes missing. Presidential alerts are issued during national emergencies.
Some quick facts about WEAs:
WEAs produce a unique notification sound that is different from your mobile phone's SMS notification tone.
The messages are capped at 90 characters, and will always include information regarding the agency sending the alert, the nature of the emergency, the affected area, and any actions you should take.
WEAs will not disrupt you if you're in the middle of a phone call when they are issued.
You will not be billed for receiving WEAs, which don't count against carriers' text or data service plans.
For local emergencies, WEAs are designed to only go out to users' devices that are connected to cell towers within the affected area. This means you won't have to worry about your phone getting blasted with tornado warnings for Minnesota if you live in Tennessee. However, you will be able to receive WEAs if you travel to an area where an alert has been issued.
The Wireless Emergency Alert program has already played an important role in reuniting several children with their families. As wireless technology continues to transform our daily lives, programs like WEA that leverage the ubiquity of mobile devices can help consumers remain vigilant and prepared.
For more information about Wireless Emergency Alerts, please visit the Federal Emergency Management Agency's website.
September is National Preparedness Month. Visit Ready.gov and follow #NatlPrep on Twitter to learn about how to participate in your community's preparedness activities.