Nokia Lumia Icon Camera: One of the Best Experiences With Image Quality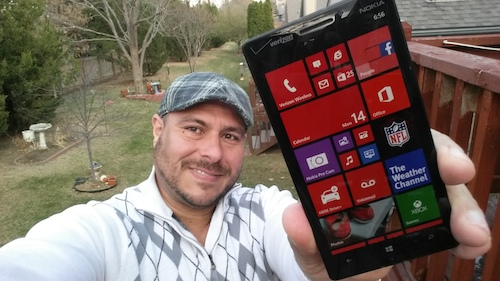 This is a guest post by Luis Vizuetti of Omaha, NE. Luis posts video reviews of tech products (and other things) regularly on his YouTube channel. Originally from Panama, Luis sometimes posts reviews in both Spanish and English.
If you have heard about the great camera features of the Nokia Lumia Icon smartphone but wanted to know more, my video below provides a complete tutorial on all the camera features, as well as examples of photo and video quality.
My overall conclusion is the Nokia Lumia Icon camera offers one of the best experiences when it comes to the picture and video quality. The phone offers one of the highest megapixel resolutions (20) on the market, as well as a great interface with many options to customize your needs.
Check out my full review and let me know what you think about the Nokia Lumia Icon in the comments!
Disclosure: Verizon Wireless loaned me the Nokia Lumia Icon but I received no compensation for this post.
For more Verizon Wireless news, subscribe via RSS feeds in the right rail.