Full Transparency
More of our content is being permanently logged via blockchain technology starting [10.23.2020].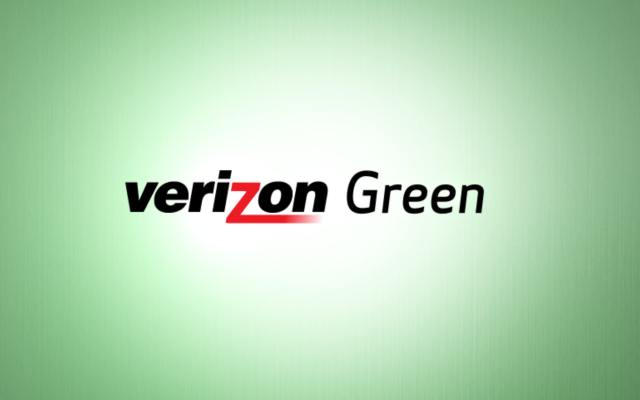 Today is Earth Overshoot Day, which is the annual marker of when human resource demands exceed nature's budget.
How are we arriving at Earth Overshoot Day?
In 2013, humans used more natural resources in less time (nine months) than the time it takes the planet to produce those resources (12 months). Meanwhile, it is predicted that the global population will reach 9 billion by the year 2050. This means humans will be putting even more pressure on Earth's natural resources as time goes on.
Since we live on a planet with limited resources, we should rethink our actions and about our lifestyles. It's important to consider how we live, how much we consume, and how we travel and make changes in areas where we aren't being as efficient as we should be. Here are three ways Verizon is working to save resources:
Water Management
We're taking steps to try to scale down our overall water use. This summer, along with our summer EDF Fellow, we explored a variety of opportunities. As a result, we are identifying which of our buildings are using the most water, and are looking to design infrastructure projects that are aimed at mitigating water use in certain facilities.
Green Energy
In 2013, Verizon committed $100 million to a solar and fuel-cell energy project that will help power roughly 20 of the company's facilities in six states across the country. The project will enable Verizon to generate more than 90 million kilowatt hours of its own green energy annually. That means Verizon will eliminate more than 15,000 metric tons of CO2 annually, which is equivalent to the CO2 emissions from more than 1.6 million gallons of gasoline consumed.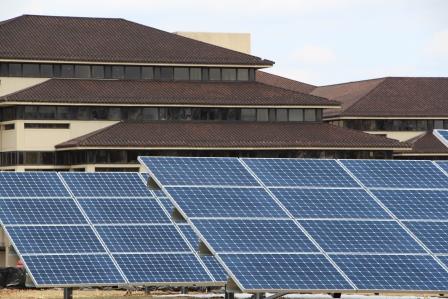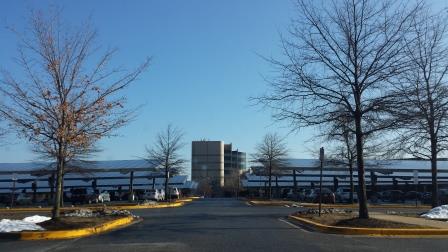 Employee Engagement
We know that water and energy use is also affected by behavior. This is why we engage our employees and encourage them to implement best practices for energy and water conservation – not just in the office, but at home, too. To do this, we started a Verizon Green Team program, where members can learn more about sustainability best practices and volunteer for green events in their local communities. To date, we have reached 15,000 Green Team members.
Overshoot Day is a reminder to us that we need to start making changes today. Even the smallest steps can make large impacts to the health of our environment. Each individual has a part in making Planet Earth, our home, a place where we all share and use our resources wisely.
Related Articles