Prom and Tech Trends: What Emerged in 2015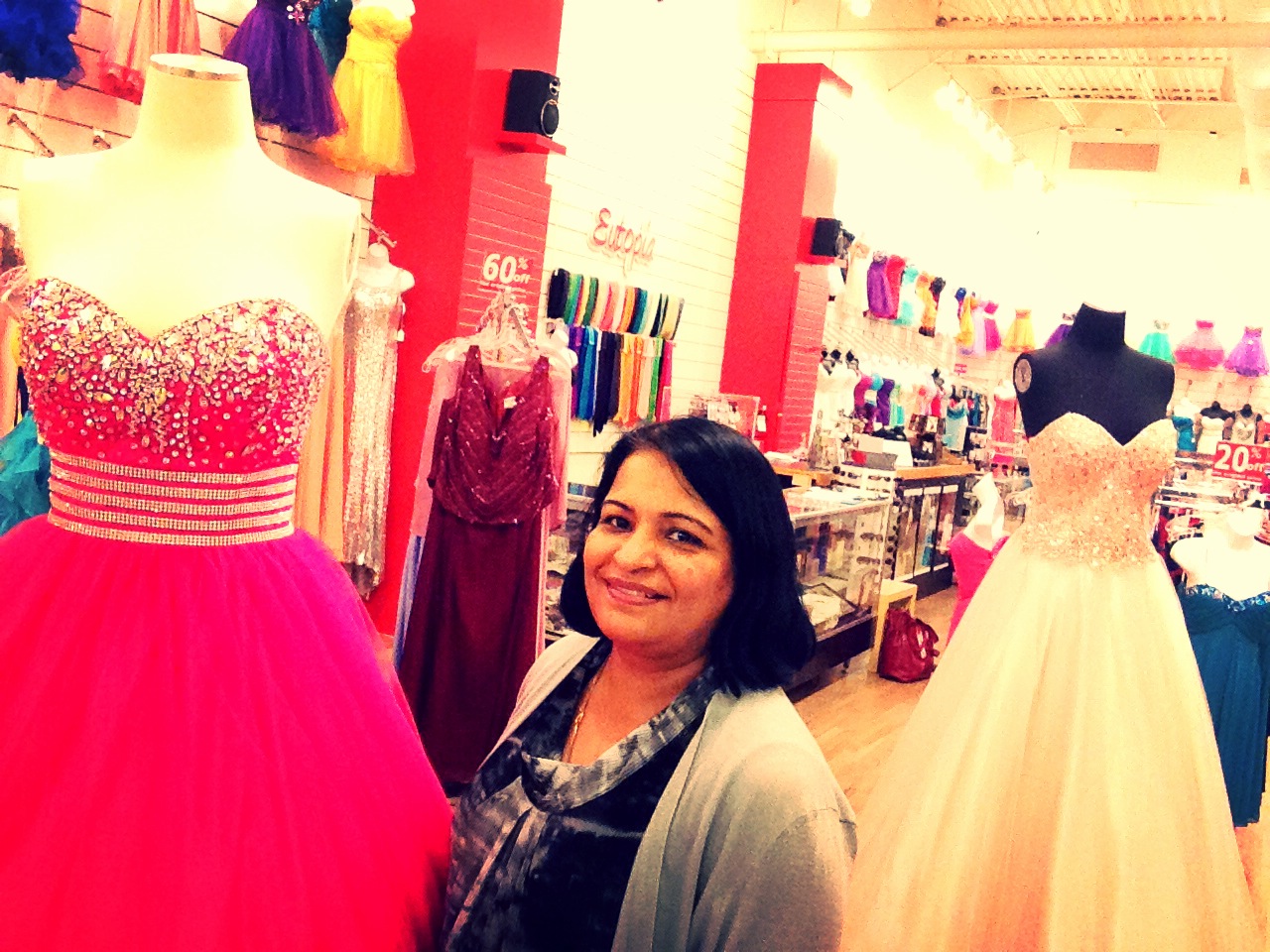 Prom season is just about over.
For many families, this year's prom preparation marked the first parent-kid collaboration that didn't involve the words "science project." And now that the corsage has dried and the tux has been returned, moms, dads and high-schoolers everywhere are reviewing and posting dozens (or hundreds—you know who you are) of candid prom photos.
Social historians suggest that, in general, proms have replaced the once popular debutant ball. And like the deb ball of old, today's prom provides many older teens their first major social event. For cultural anthropologists to market research teams, information about how early adults curate and capture this cultural rite of spring may further inform how technology will play an ever-growing role in our society's rituals.
To give an example, let's look at the prom shopping experience.
Eutopia is an independently owned formal dress and accessory shop on Cincinnati's east side. Shop manager Nisha Rajpal has worked there for five years and noticed a sharp change in prom dress buying behavior beginning in 2014. According to Rajpal, a few years ago, most girls would ask their friends or the store personnel to take photos of them in one or two favored dresses. The photo was used for comparison shopping only. But more recently, many girls began bringing their smartphones or tablets to Eutopia to document their prom shopping experience for social media.
Another interesting trend that Pajpal noticed this year is girls who shop at department stores "claim" their dress by posting it upon purchase to Facebook or Instagram. In this way, she increases her chances of not matching a classmate at the dance. However, Pajpal points out that Eutopia registers each dress by the customer's school to guarantee each girl has a unique dress. Therefore, her customers generally wait until prom night to reveal their dress in real life and on their social media profiles.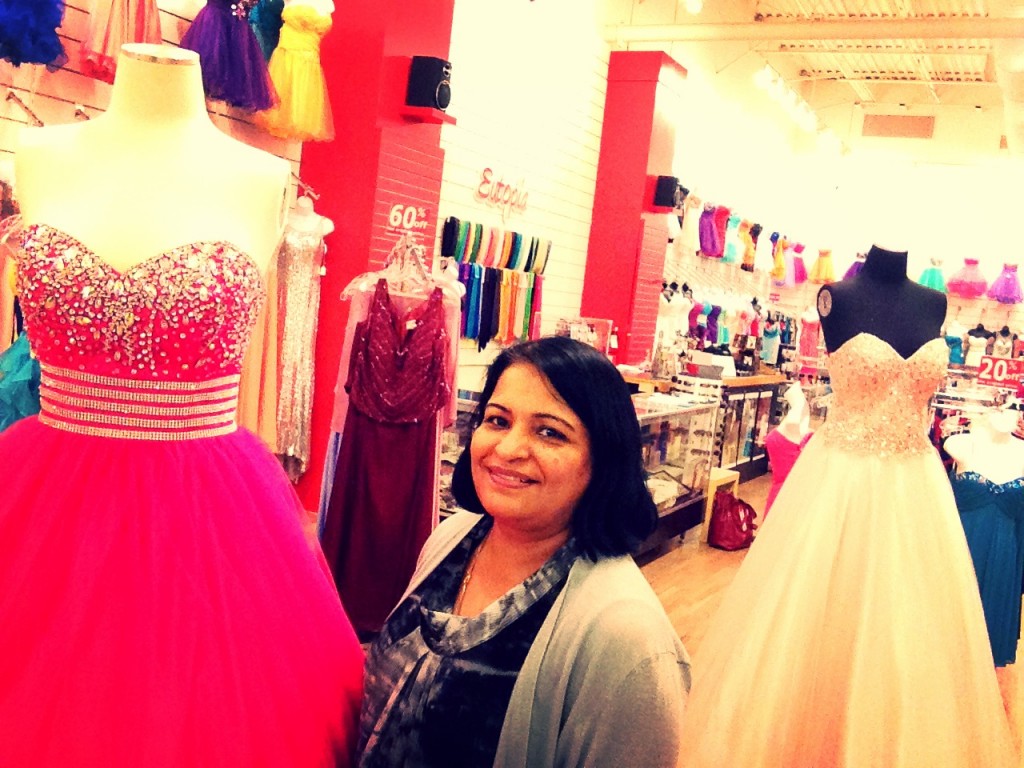 Eutopia dress boutique general manager Nisha Rajpal captures a "mannequin selfie" using a selfie stick.
To add data to the trendspotting, we asked 33 teens from across Ohio to let us know about how tech came into play this prom season.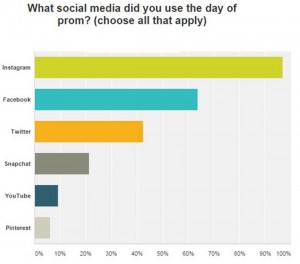 May 2015 SurveyMonkey survey: "Prom & Tech"
When it came to sharing prom images on social media, all but one respondent posted to Instagram, less than half tweeted, seven used Snapchat, and two uploaded to YouTube.
Debuting late last year were images taken with a greater perspective using selfie sticks, such as the iPlanet Bluetooth Selfie Stick.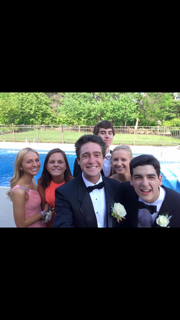 St. Ursula Academy (Cincinnati) student and Instagram user @Abbyse poses with friends using a selfie stick.
While smartphones alone dominated the device of choice for prom, the selfie made a modest debut.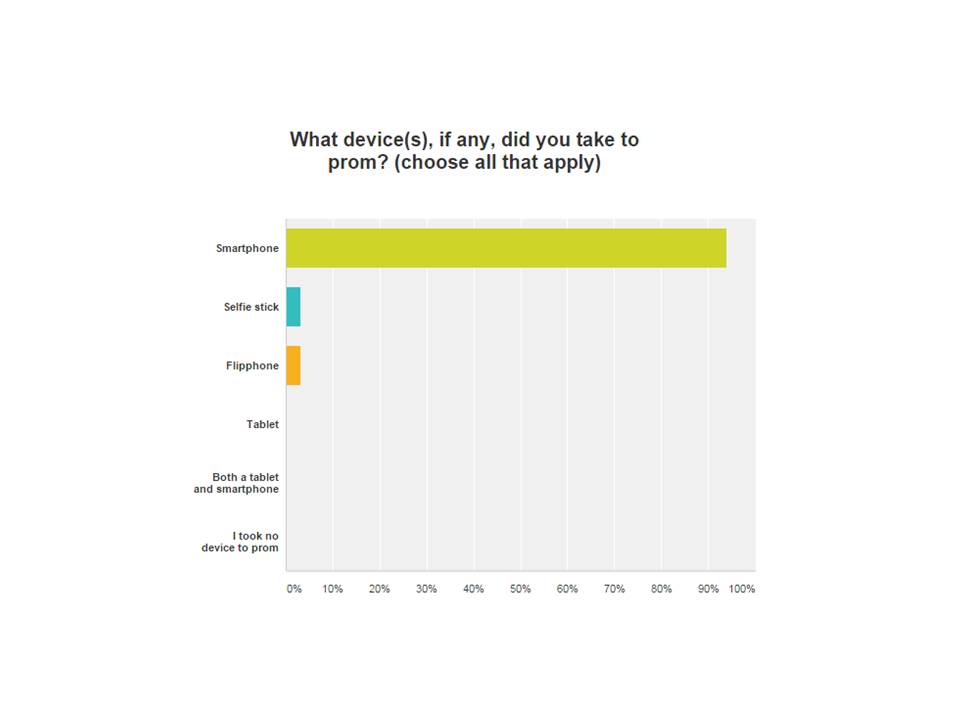 May 2015 SurveyMonkey survey: "Prom & Tech"
However, almost 1/3 of those surveyed were included in a photo taken with a selfie stick.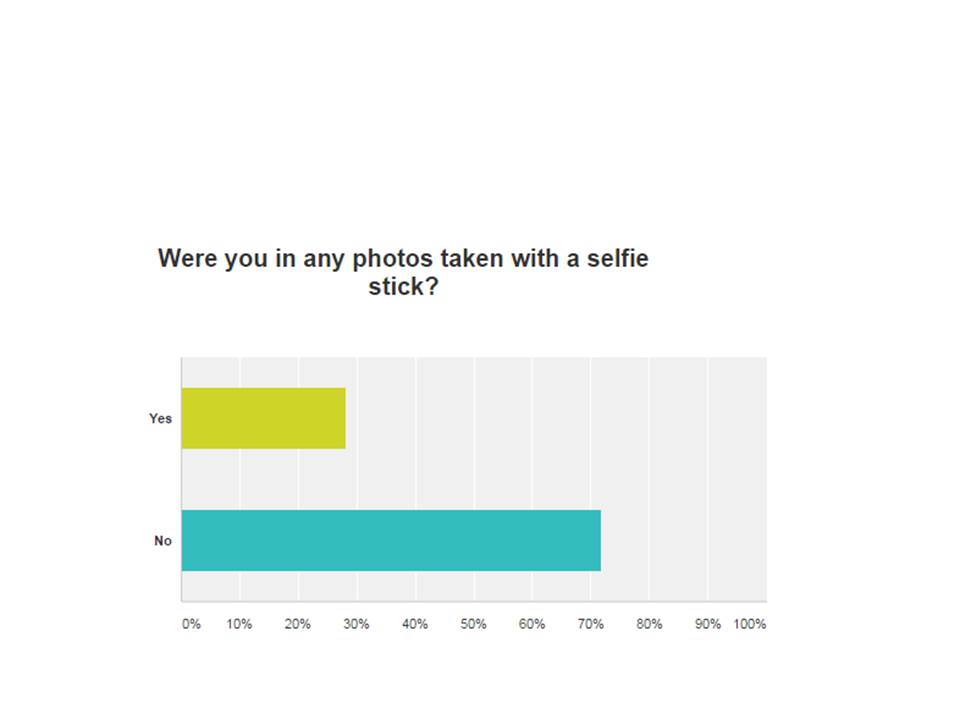 May, 2015 SurveyMonkey survey: "Prom & Tech"
If accessory trends follow common trajectories, the retractable antenna will likely be quite common during the 2016 prom season, as it should be another hot item among young Millennials this coming holiday season. Is it safe to claim that prom and tech trends are here to stay? We think so.
One final note: We couldn't resist asking our young respondents to describe their overall prom experience.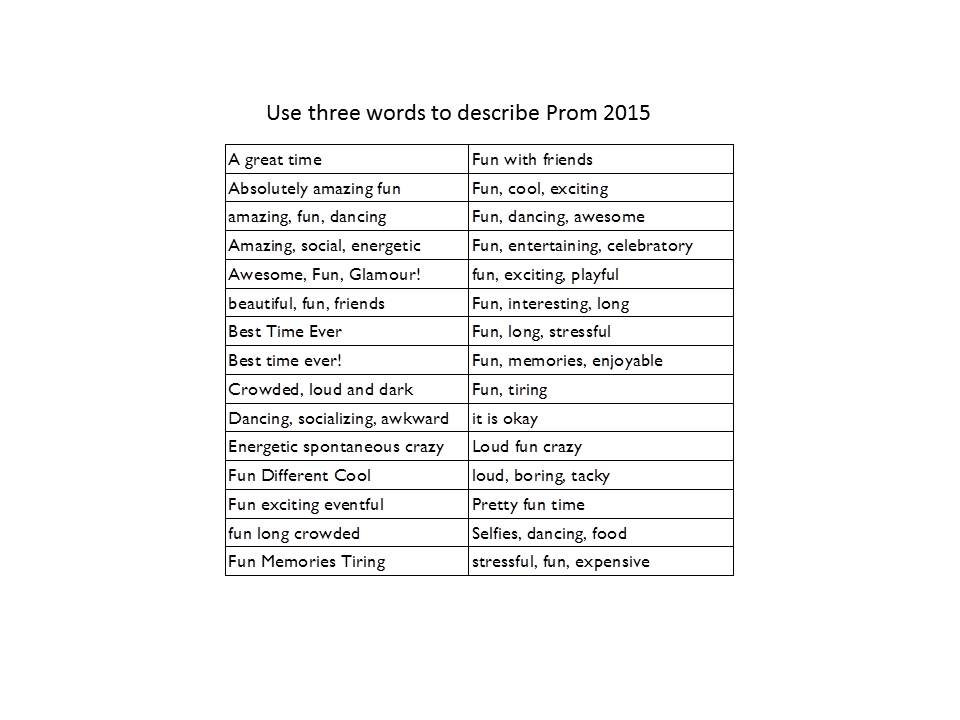 While "fun" dominated feelings about the event, "tiring," "stressful" and "expensive" surfaced, too. (We imagine some debutants in the early 1900's probably felt the same way.)
Finally, it could be concluded that as the young Millennials age, the way they document forthcoming rites of passage, like pregnancy, will likely offer even more creative and intimate glimpses than even the current baby announcement and progressive belly sharing trend.
Do you or your kids have any prom photos you love? Tweet them and include #VZWMidwest #Prom!
For more Verizon Wireless news, subscribe via RSS feeds in the right rail.