Putting workers' prosperity first in the future of work
Full Transparency
Our editorial transparency tool uses blockchain technology to permanently log all changes made to official releases after publication. However, this post is not an official release and therefore not tracked. Visit our learn more for more information.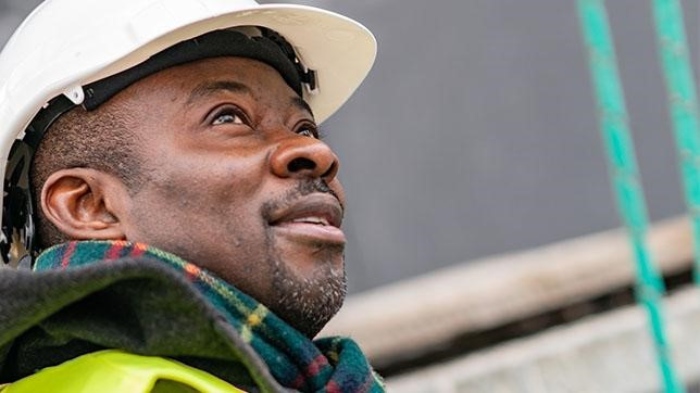 The COVID-19 pandemic has handed businesses a unique opportunity to rethink and reset the world of work, putting workers' prosperity front and center as we shape a future of work that works for everyone. But the world of work has fundamentally changed since the pandemic began. Millions of office workers still have barely seen their offices in the last eighteen months. In January of 2021, 93% of the world's workers lived in countries that had some form of workplace closure in place, according to data from the International Labour Organization. In the U.S., 52% of all workers, and 72% of office-based workers worked from home all or part of the time between October 2020 and April 2021, according to analysis by Gallup. Prior to the pandemic, around 5% of European workers said they worked from home on a regular basis – that figure has now risen to around 12.3%.
This huge shift in the way we work has caused many workers to rethink the kind of work they want to do and the role work plays in their lives. In the U.S., four million people quit their jobs in July 2021, according to data from the U.S. Bureau of Labor Statistics. A number of different factors appear to be driving what's been dubbed 'the great resignation', including pay, flexibility, happiness and a reassessment of work-life priorities. A recent survey by Qualtrics found stress and burnout to be a key reason among senior employees.
As the research cited above suggests, businesses need to focus on the 'human' in human resources as we rethink how to attract and retain talent. It's clear that businesses and governments need to work together to ensure that all workers have access to the basic foundations for their prosperity, such as access to secure and adequate income, healthcare and housing. But the pandemic has also given businesses an opportunity to go beyond the basics and look at what we can do to boost workers' wellbeing and sense of purpose at work. As we look to the future of work, this will become a key differentiator between desirable companies to work for and those that will likely struggle to find top talent.
Connecting to employees in the workplace
Adapting to this changing world of work presents new challenges for leaders. Some organizations now have as many as five different generations represented in their workforces – traditionalists, baby boomers, generation X, generation Y (Millennials) and generation Z. These different generations all have changing needs and priorities as they move through different phases of their lives. Today's leaders need to be able to recognize the different needs of their team members and support them accordingly. But, a Microsoft survey during the pandemic found that many leaders were out of touch with their teams. Sixty-one percent of the leaders surveyed – who were more likely to be Gen X or Millennials and male – said they were 'thriving,' whereas working moms, Gen Z, employees early in their careers, and frontline workers reported struggling the most during the pandemic. In the U.S., Gen Z was the generation most likely to report that their mental health had worsened as a result of the pandemic, according to the American Psychological Association.
Leaders need to be able to listen to employees, understand their individual needs, and find ways to support them so they can do their best work. For example, with childcare services closed, many parents of young children spent the pandemic juggling home childcare and remote work. Offering these workers greater flexibility in their work day was one way to help ease the strain of lockdown. Other workers living alone and therefore isolated during lockdowns perhaps needed more informal contact time with their leaders and teams.
As leaders, it's vital that we recognize the unique and varied lived experiences of our teams and how they evolve over time. By doing this, we can be better equipped to help them prosper at work, improving the wellbeing of both the worker and our organizations.
Experimenting with new work models
One of the pandemic's silver linings is that it has brought the importance of worker wellbeing to senior leaders' attention and it's fast becoming a key differentiator for employers. Millennials and Gen Z – who now make up 48% of the full-time U.S. workforce – named care for employee wellbeing as the number one attribute they look for in an employer, according to a survey by Gallup. This suggests wellbeing has an important role to play in businesses' talent attraction and retention strategies. In fact, sixty-eight percent of senior HR leaders said employee wellbeing and mental health was a top priority in a recent survey by Future Workplace. The impact of worker wellbeing isn't limited to talent attraction and retention –wellbeing is essential for workers' productivity and therefore business performance. Failing to look after worker's wellbeing can have dramatic negative consequences for businesses' bottom lines. A survey led by the World Health Organization (WHO) before the pandemic found that lost productivity related to depression and anxiety could cost the global economy US$1 trillion annually.
New work models, such as flexible and hybrid working have an important role to play in future worker wellbeing. A McKinsey study found that 20% of the workforce could work remotely three to five days a week as well as they could work from the office. Numerous studies have found productivity actually increased with a shift to remote working.
Despite the challenges some workers experienced working remotely, flexibility has fast become a vital part of any talent attraction and retention strategy. Fifty-eight percent of respondents said they would look for a new job if they weren't allowed the option to work remotely after the pandemic, according to a survey by FlexJobs. Studies suggest this trend is particularly prevalent among women and younger workers and also includes a desire for flexibility to pursue other interests. A third of workers responding to a PwC survey said they would give up a portion of their earnings to have more time off to pursue activities that are meaningful to them, such as volunteer work. 
However, as noted above, there are drawbacks to remote working and increased flexibility. For many workers, remote working furthered an 'always on' working culture enabled by new team communications technology. Eighty-six percent of remote workers reported experiencing significant burnout, compared with 69% of in-person workers, according to a recent TINYpulse survey. Flexibility therefore has to go hand-in-hand with worker wellbeing and it's essential that leaders recognize that flexibility will look different for different kinds of workers. Failing to do so could lead to further worker stress and burnout.
The pandemic was a global experiment in remote working for office-based functions. Overall, we showed that many organizations and workers are highly adaptable. But, to shape a positive future of work for all, we need to ensure that we work together with many different kinds of stakeholders to understand their needs and develop new ideas that support worker wellbeing – from workers, to policymakers, to educational institutions. The key is to keep it simple – for example, exchanging knowledge through speaker series and workshops to share best practices and build on ideas.
Putting worker prosperity at the heart of the future of work
As part of a working group on worker prosperity for the Future of Work initiative led by Verizon and Xynteo, we've been exploring how we can rethink work in the future to improve both worker wellbeing and business performance. Our hope is that, through initiatives like this, we can raise greater awareness among workers that the future of work is happening, and help them prepare for it.
As we rebuild the world of work post-pandemic, we have an exciting opportunity not to go back to normal – but to go beyond. It's clear that maximizing worker's overall prosperity – including wellbeing with basic needs such as income and healthcare – needs to be at the heart of how we build the future of work. By focusing on worker prosperity, we can ensure we create a future of work that works for both businesses, workers and society.
This is the final article in a five part series on the Future of Work initiative
Learn more about the Future of Work initiative: https://futureofwork.xynteo.com/