Review: Casio G'zOne Commando 4G LTE an "Excellent," Rugged Droid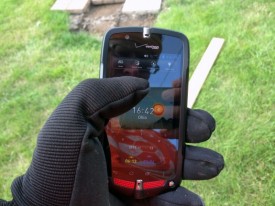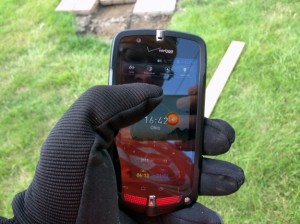 One of the worst experiences all too many of us have had with a new piece of technology is the sheer panic when it, inevitably, is dropped or falls. "Is it broken?" "Will it turn on?" "How much is this going to cost to replace?"
While a market has already sprung up to help protect your phone with tough screen protection and casing, smartphone manufacturers have also begun creating more rugged products. The Casio G'zOne Commando 4G LTE is an excellent example of this new breed of smartphones aimed at taking a beating while still providing modern functionality.
Boasting a 4" display, 810G certification for dust, water and shock, Android operating system and o-ring seals, the Casio G'zOne Commando is a damage-avoiding wonder. Josh Smith of Gotta Be Mobile recently demo'd this tough, outdoors-resistant phone and came away impressed, citing the G'zOne Commando as "an excellent option for users that need a rugged Android smartphone on Verizon's 4G LTE network."
For more of Josh's review and to see a wide assortment of photos of the Casio G'zOne Commando 4G LTE in action, click here.
For more Verizon Wireless news, subscribe via RSS feeds in the right rail.