Samsung Galaxy Camera at WWE Night of Champions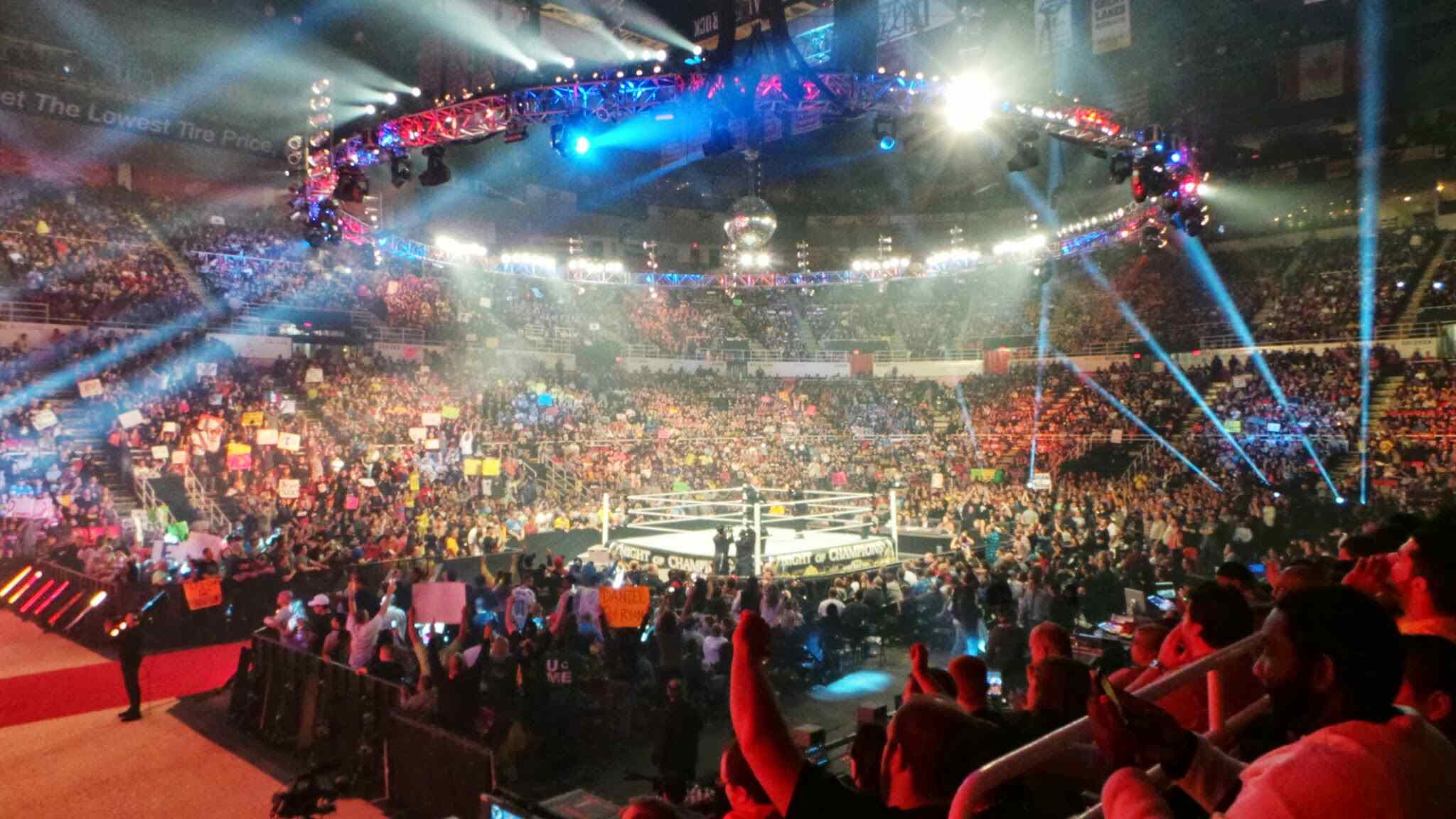 This is a guest post from Gina Turner, Toledo, OH resident and blogger at WrestlingAddictedMommy.com. Gina is an avid wrestling fan and mother of two girls. You can follow her on Twitter at @WrestlingAddict.
When the time comes to get in the car and head from Toledo to Detroit, it's usually for one of two reasons: a concert or wrestling event. Recently, it was the latter. The World Wrestling Entertainment, Inc. (WWE) was in Detroit for a pay-per-view event called the Night of Champions.
I've been to many WWE events, but aside from a Wrestlemania (or two!) I've never been to a pay-per-view event. And, this Night of Champions was the one to be at – we saw every WWE championship defended!
Being part of the WWE Moms organization, I was thrilled when WWE allowed me to take my entire family and 34 friends to Night of Champions.
One additional thrill of the night, in addition to watching the amazing matches from some great seats, was the fact that I was able to take photos with the Samsung Galaxy Camera from Verizon Wireless. Verizon loaned me the camera specifically for the WWE event. I was SO excited to try this camera out! I've wanted to check it out for almost a year now. Here's a sample of the photos I took with the camera: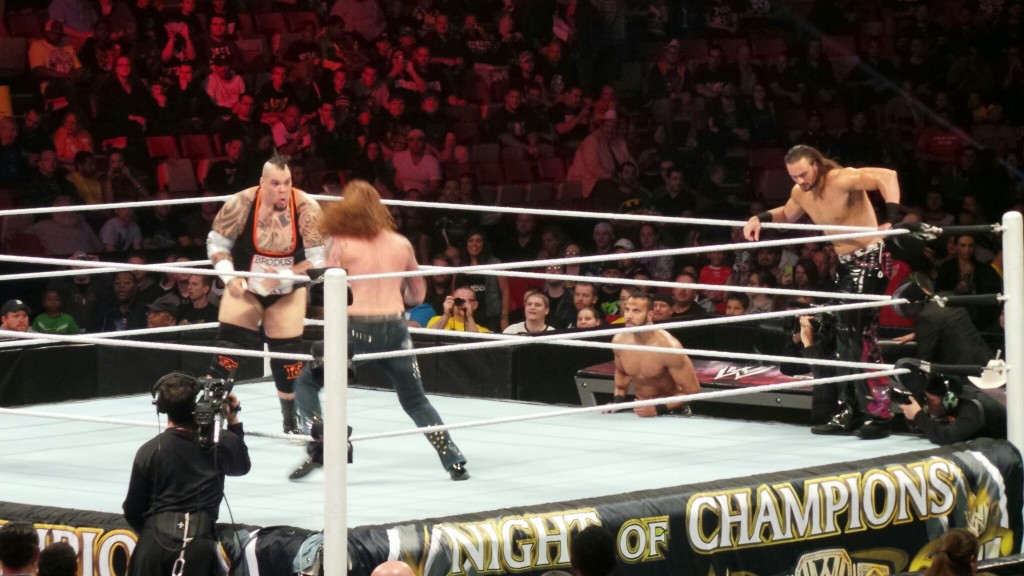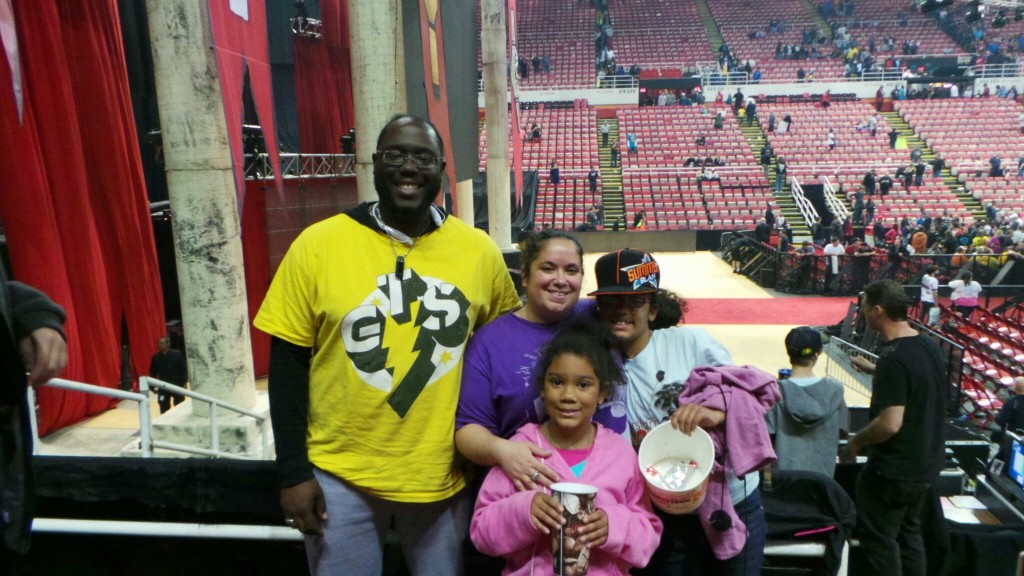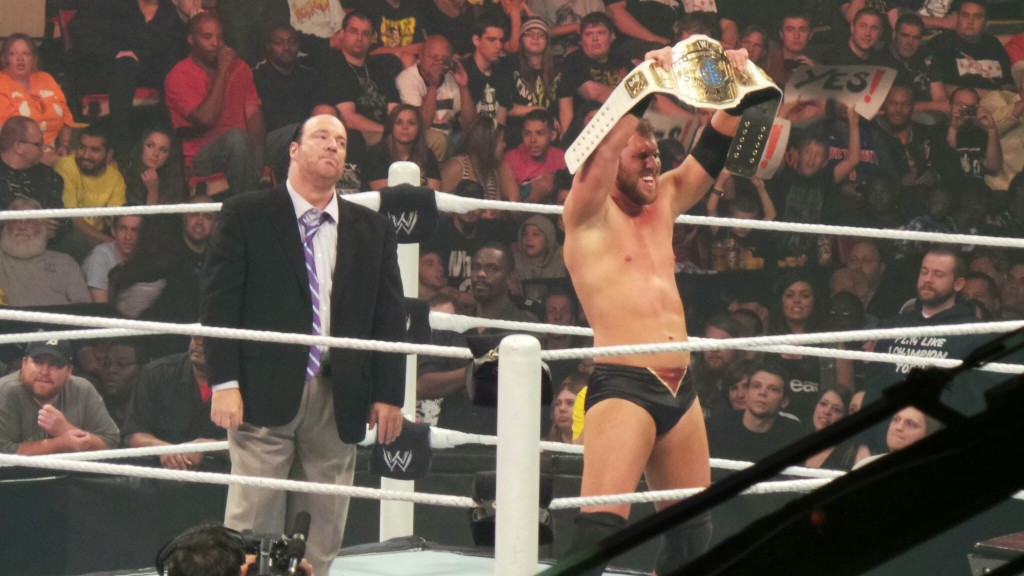 The Samsung Galaxy Camera allowed me to zoom in to the wrestling ring and take high quality photos and videos, and it's smaller and sleeker than a large, clunky DSLR camera. The camera also comes with 4G LTE from Verizon, so when I took photos and videos, I could upload them directly to Facebook, Twitter and even Instagram.
The amount of questions and compliments I got on my photos through the event was crazy. Strangers even asked me: "Is that a phone or a camera? What is that? The photos you're taking are amazing!"
I had to take a break from photos for a few seconds to explain to the onlookers what exactly I had and how it worked. When I was able to show them how I could instantly get on social media to share photos, they were in awe! Not only were the photos amazing, but Verizon's 4G LTE network let me share photos immediately – even when fellow fans sitting across from me had absolutely no service on their cell phones with other carriers.
If you'd like to see more from the Samsung Galaxy Camera, here are the other photos and videos I took.
Final confession: I fell in love hard with the Samsung Galaxy Camera. So much so, that hubby has agreed to purchase one for me!
For more Verizon Wireless news, subscribe via RSS feeds in the right rail.