Samsung Galaxy Note Pro Tablet: Best Features & Benefits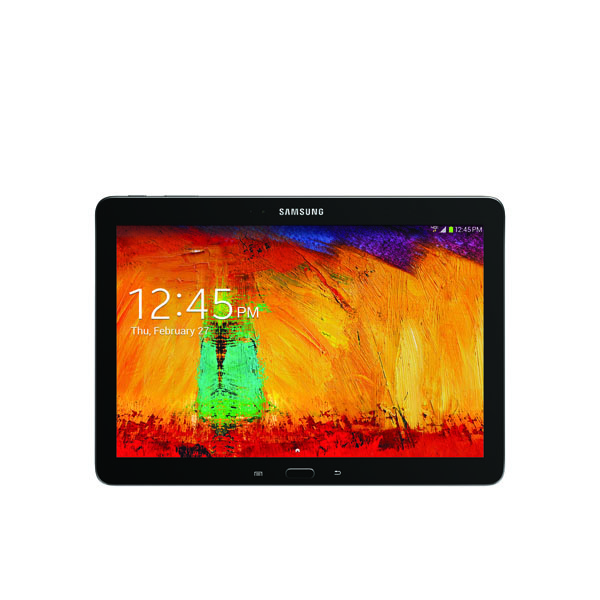 This is a guest post from Eric Decker, a Marquette University student. Eric demos devices on campus and at home, putting the newest tech up to the test of an active college student.
What's up, Verizon Wireless Midwest fam? It's Eric again! I just finished my junior year at Marquette, and what better way to end my year than trying out the Samsung Galaxy Note Pro 12.2 inch tablet? I have never owned a tablet (gasp!), so this was a fun experience.
A few months ago, I was able to demo the Samsung Galaxy Note 3, and there are many similarities between the two products. Practically the big brother to the Note 3, the Note Pro comes with a huge screen, an impressive battery life, a stylus that fits discreetly into the side of the tablet and a stylish leather backing. There are three hard buttons on the Note Pro for the lock, home and volume controls, as well as two touch buttons for going back and viewing open apps to either close or switch to another app easily.
Another plus to the Note Pro is how responsive the user interface is. Scrolling through pages feels natural, and there is never any lag switching between apps. My tablet was powered by Verizon's 4G LTE network and, holy cow, was it fast! I streamed Netflix without frustration and even listened to Pandora through my car's speakers via Bluetooth while driving home from school.
Speaking of Netflix, watching movies on the Note Pro is a nice experience. The screen is just as big as a small laptop (which is a plus, in my mind). There are speakers on both ends of the tablet, which makes for truer audio, and the battery isn't going to fizzle out on you mid-movie. I watched The Breakfast Club (can I be 1980s Emilio Estevez for a day, please?) while packing to go home for the summer and Saturday Night Live hosted by Katy Perry (no-shame fan, right here!) once I was home.
So, if you're getting tired of your laptop running out of battery or the vents breathing fire on your thighs while you stream movies, but still want the perks of a laptop, the Note Pro is the way to go.
For studying purposes, the Note Pro is very useful! I was easily able to view PDFs of class documents, and the Note Pro took up way less room in my backpack than my laptop. If you have a high school or college graduate in your life you are shopping for, be sure to check out the Samsung Galaxy Note Pro 12.2 inch tablet!
For more Verizon Wireless news, subscribe via RSS feeds in the right rail.