Say hello to the new CEO.
Say hello to the new CEO.
Hans Vestberg takes over role of CEO today.
It's day one of Hans Vestberg as CEO of Verizon.
You'll get to know Hans better in the weeks and months ahead, but here are a few things about our new leader you should know.
---
1. Following his appointment in June, he's been out in the field meeting V Teamers.
2. Since he joined last year, he's been involved in the company's strategic decisions, including the path forward on 5G.
3. He speaks four languages fluently, and understands a fifth.
In fact, following our Houston 5G announcement last week, he did an interview in Spanish with a local TV station.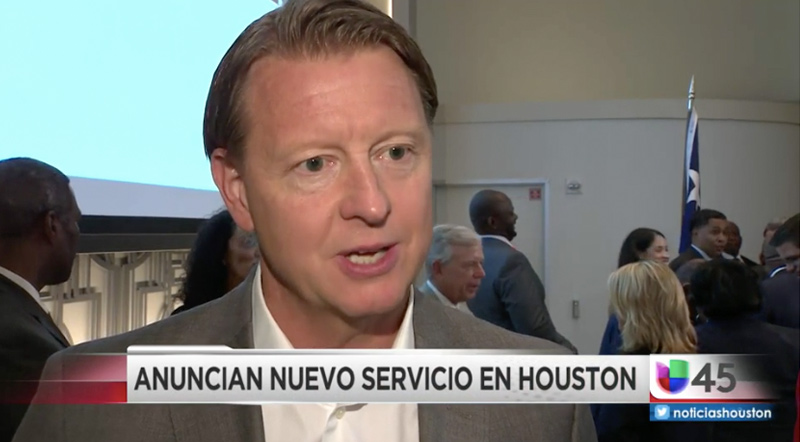 4. He's an interesting guy.
Got a minute? Learn a few things.
Got 30 minutes? Learn even more.
5. He's the right guy for the job.
Get to know more about our new CEO.
Hometown: Hudiksvall, Sweden
Business Administration degree from the Uppsala University, Sweden, 1991
Has lived in China, Sweden, Chile Brazil and now the United States.
CFO for Ericsson in Brazil, 1998 - 2000
CFO for Ericsson in North America and controller for North and South America, 2000 - 2002
President for Ericsson in Mexico, 2002-2003
Chief Financial Officer for Ericsson, 2007 to 2009.
CEO for Ericsson, January 1, 2010 - 25 July 25, 2016.
Chairman of the Swedish Handball Association 2007–2016
Trainer of IFK Stocksund P02, a handball team in Stockholm
President of the Swedish Olympic Committee, 2016 - 2018
Joined Verizon as Executive Vice President of Network and Technology, April 3, 2017
Named Verizon Chief Executive Officer June 8, 2018