Favorite Shopping Apps For Men From Fashion-Forward Designer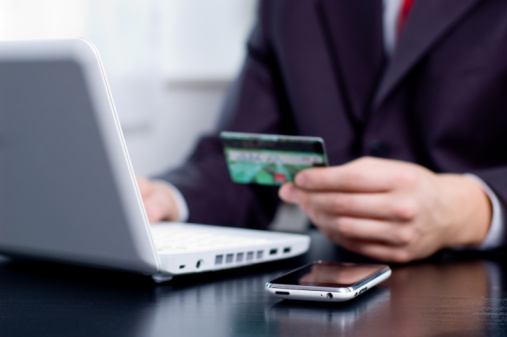 Mobile apps have become essential for the stylish man who doesn't want to spend a ton of time sifting through clothing at brick-and-mortar stores.
Shopping apps for men were initially launched primarily for convenience. While that remains a focal point, mobile clothing apps for men are also skyrocketing in popularity because they can seamlessly guide men into the world of fashion.
Web designer John Phillips admits he is a bigger shopper than his wife and can become addicted to shopping apps for men because of quick access to high style.
"It can be dangerous," John said. "You can have a lot of items sent to your home to try on and ship back what you don't want, with no shipping fees. But, once a great scarf or jacket is inside your home, it's tempting to just keep it there."
Zappos is one of John's preferred mobile apps because of its free shipping and return policy. Since he's a prime member of Amazon, he has free shipping there, too.
"I use some mobile apps just for browsing, and Verizon's super fast 4G LTE network makes it so easy when switching between apps. Once I narrow down what I want, I go to the store or online on a full screen computer to see the items further," he said.
Recently, John found tan John Varvatos loafers - his favorite purchase of the year - on Gilt, the app that hip male consumers know is always a sure thing for on-target style.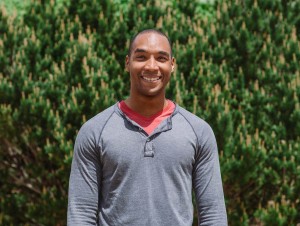 John wearing a shirt he ordered from the Gilt app. It's one of his favorite shirts.
He regularly uses Trunk Club, a startup that's rocking the fashion industry. This app matches you, at no charge, with your own experienced stylist who handpicks a trunk of high-end clothing and ships it for you to try on and possibly purchase. Communicate with your stylist however you choose: voice calls, texts, emails, iPhone app or website. Shipping, both ways, is completely free.
John also browses Bonobos where one can schedule a free session with the site's Guide Shop. There, a real person shopping guide, known as a Bonobos Ninja, will get to know you, your tastes and style. They select clothing with you and send it to your home. Keep what fits and send what doesn't back with their insanely easy returns.
John tracks his shopping with Slice. The app monitors your emails for items purchased online and then tracks shipment and delivery. Even better, it watches for price adjustments, recalls or anything it thinks you need to know about your purchased item.
The right mobile shopping apps for men help stylish guys, like John, stay current. They can also help the rough-around-the-edges man improve his fashion knowledge with the swipe of a finger.
"I use mobile shopping apps every day," John said. "For clothing, technology…constantly."
For more Verizon Wireless news, subscribe via RSS feeds in the right rail.