Showing Rural Indiana Customers the Value of Verizon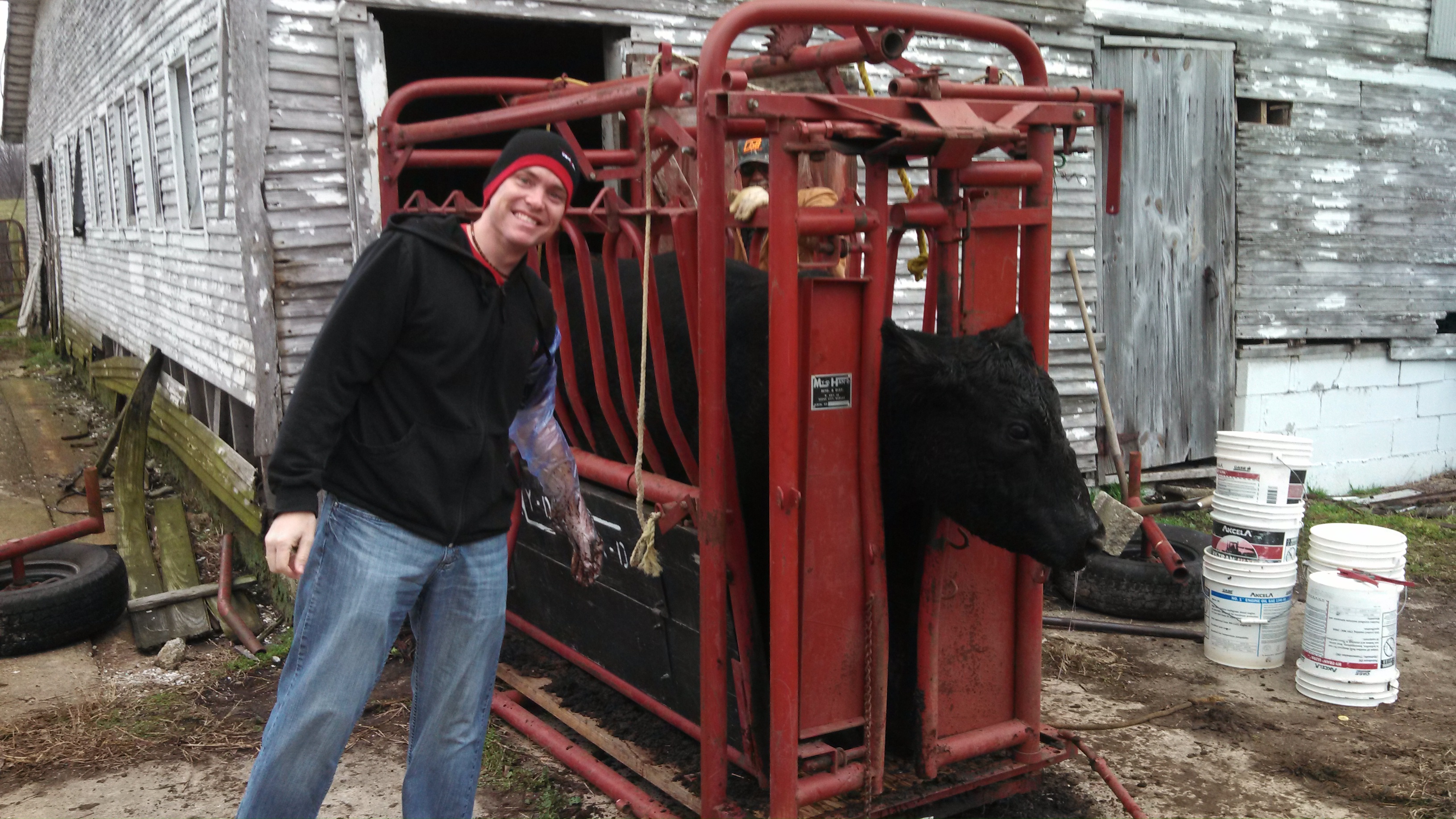 I went on a unique trip to Princeton, Indiana (population 8,000), to visit a blogger who is a wife, farmer and large animal veterinarian. I spent a day with Marybeth Feutz (blogger at Alarm Clock Wars) at her family's vet clinic, assisted on a farm call, visited her house/farm and took in some local cuisine and culture. The purpose of my visit was to see how Verizon services keep her connected in her very busy life in rural Indiana and to show off some of the newest toys and gadgets.
After meeting up with Marybeth at the clinic and taking a tour, we headed out to meet her father-in-law at a farm call. After a bit of country driving, we arrived at a cowherd pregnancy check call. I was lucky enough to get to do one myself (don't ask, just Google it). Turns out #171 was a healthy five months along. I wonder if I will be invited to the baby shower?
After hosing off, I ran a speed test and confirmed 32 Mbps down. I hope the future mom-to-be was impressed knowing she can download a song in less than four seconds, or a two-hour full HD movie in less than 10 minutes! Who says the big city gets all the perks? This rural area is blazing fast!
I was pleasantly surprised as we headed to tour her family farm. I set a new speed test record of 46 Mbps down on a country road where cows outnumbered houses 20-1. More of the same occurred when we had lunch at The Spud Hut. I just couldn't get my phone to register under 20 Mbps no matter how many stops we made at various locations around Princeton.
When we returned to the clinic, we talked about smart accessories that can assist the family in their daily adventures.
The Looxcie Bluetooth Video Camera would give them the ability to instantly get live second opinions on complex animal diagnoses.
Tagg Pet Tracker when attached to just one cow allows owners to find escaped cowherds instantly. Turns out cows all stick together even when on the lam, so if you find one, you find them all (who knew)?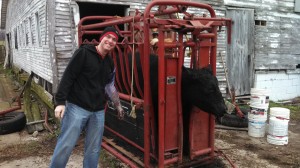 Another favorite is the Belkin Net Cam Wifi Camera. This has virtually limitless uses for their farm and business, from animal curiosities to security.
Another great option for them is HomeFusion Broadband. With the speed of the Verizon 4G LTE network in their rural neighborhood, their home Internet with HomeFusion would be screaming fast!
Marybeth and her husband John are both utilizing 4G LTE phones. Marybeth is currently sporting the Samsung Galaxy S III and John is using the DROID RAZR MAXX HD by Motorola. They told me the speed of their phones is remarkable when at home and around town. Also, John was very impressed with the battery life of the MAXX.
Additionally, Marybeth likes the flexibility of her hotspot, allowing her to blog from her Samsung Galaxy® Tab 2 (7.0) or her laptop anywhere she wants. Verizon blazing fast 4G LTE service allows them to get things done quickly.
Soon, I'll be off again rambling the roads of the Midwest Area to make more connections and show off our great products and services. Stay tuned.
For more Verizon Wireless news, subscribe via RSS feeds in the right rail.