Smartphone Apps to Help Verizon Customers Manage Gift Card Balances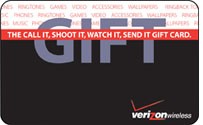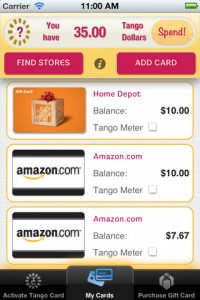 With the holidays behind us, one of the most difficult tasks for even the most organized and savvy shopper is keeping track of gift card balances. While gift cards seem like an easy solution for a picky recipient, the reality is that a significant percentage of cardholders fail to spend the entire balance because they simply can't remember its remaining value.
According to one study, over $110 billion will be spent on gift cards while over $1.7 billion of that amount will go unused (spillage). Thankfully there are apps that can help track and manage gift card balances to help save you from contributing to this economic phenomenon. Available across operating systems/platforms, here are a few applications that will hopefully get you the most bang for your gift card buck:
Amber Back's GiftCards-Balance Tracker (Apple Store - $0.99). For under a dollar, iPhone and iPad users can quickly enter and store multiple gift cards' information on their favorite devices. With each entered purchase, the application automatically updates the balance and ensures savvy shoppers won't miss out on a few extra available cents.
Frisco Technology's Gift Card (Apple Store - $0.99). With this app, users can conveniently organize and track the balances and expiration dates of their gift cards. With the snap of a photo, users can track a significant amount of data about their gift cards, including expiration dates, balances and transactions. What's more, receipts can be captured for record-keeping purposes, with all information and records carefully protected by PIN code security.
Tango Card's Mobile Gift Card Wallet (Apple Store, Google Play – Free). Perhaps the most dynamic app highlighted, Mobile Gift Card Wallet has a wealth of functions to help you zero out your balance. The app operates as an all-in-one gift card system, providing automatic reminders to Use Every Penny™ of your gift cards, while helping direct you to store locations with the Map Stores feature. The app even goes one step further by allowing users to present the barcode or card number at checkout.
Though each app will appeal to users for different reasons, programs dedicated to helping shoppers get the most value out after the holidays are a great way to use mobile technology.
For more Verizon Wireless news, subscribe via RSS feeds in the right rail.