#SmartSummer: Fitbit Fitness Fun at Minnesota State Fair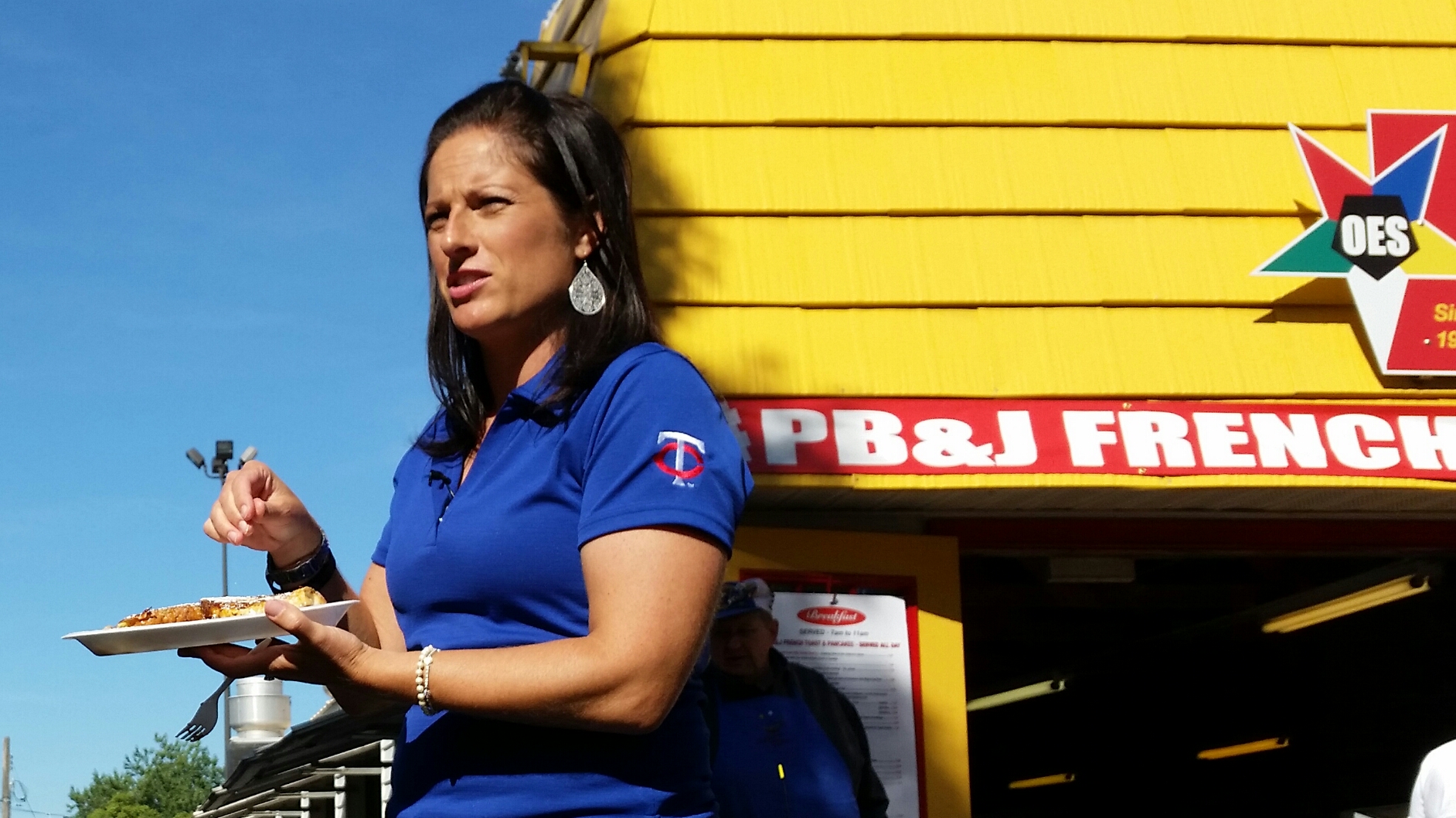 This is part of our #SmartSummer series, where we're sharing stories related to using tech to enhance summer activities and fun with family and friends. Disclosure: We loaned Marney Gellner the Fitbit Flex Wireless Activity + Sleep Wristband for the purpose of this post.
For 12 days, a record-setting 1,824,830 people gathered to celebrate all things deep-fried and delicious at the Minnesota State Fair. Exercise while at the fair is the key to guilt-free eating, when it comes to fair foods such as Big Fat Bacon or Sweet Martha's. That is where the latest fitness devices can help shed light on a day of walking around the 320-acre fairgrounds, which proves to burn off more calories than you may think.
"How many steps do I need to take to have the extra cheese curds?" is the question on everyone's mind, including Marney Gellner's, a TV personality at Fox Sports North.
With the Fitbit Flex Wireless Activity + Sleep Wristband, Marney was able to buzz around the fair burning calories and walking miles in order to treat herself to many of the fair's fresh and fried delights.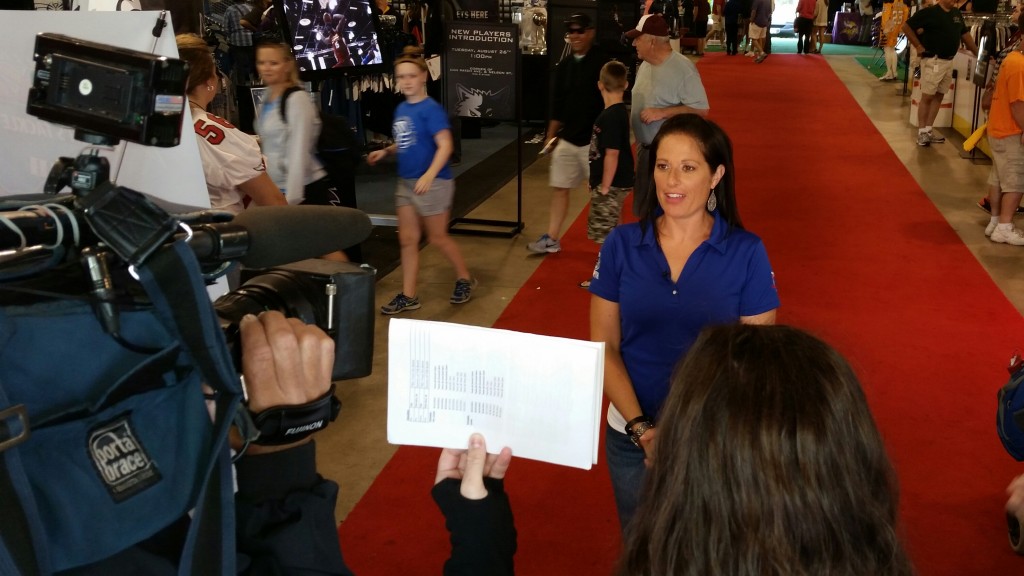 Marney on air wearing her Fitbit.
"It's measuring how far I walk so, I'm checking my Fitbit on the phone to see how many steps I have taken and calories burned, and then eating that much," Marney enthusiastically said while being interviewed at the KFAN radio booth at the fair.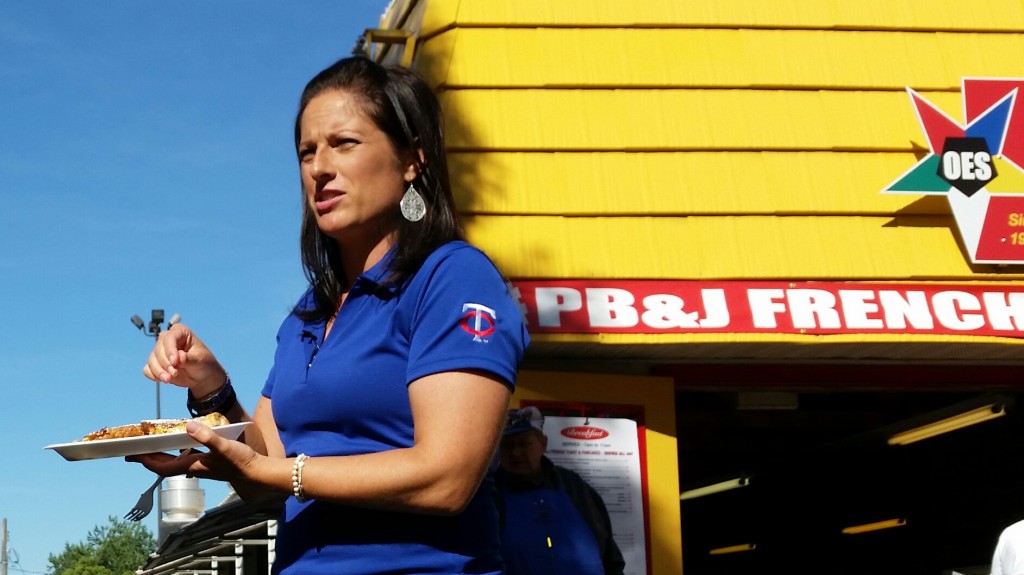 Marney wearing her Fitbit Flex and enjoying PB&J french toast.
It really is that simple: connect your Fitbit accessory to the Fitbit app on any compatible Apple or Android device, and begin tracking a multitude of fitness levels, including:
Steps taken, miles walked
Active minutes (where the most calories are burned!)
Calories burned and consumed
Water consumed
Weight tracking and weight loss goal (streamlined when paired with Fitbit Aria WiFi Smart Scale)
Sleep quality
After six hours at the fair, Marney burned about 2,000 calories, walked more than three miles and consumed a fair's-share of calories.
"I have earned this, I deserve this—I have Fitbit my way to the beloved cheese curds," Marney said before eagerly tossing a golden-fried curd into her mouth.
See more about Marney's trek through the Minnesota State Fair with her Fitbit in this short video:
Check out Marney Gellner on Twitter (@MarneyGellner), and catch her live on the latest broadcasts on FOX Sports North.
For more Verizon Wireless news, subscribe via RSS feeds in the right rail.