SMBs Can Get Choosy With FiOS Custom TV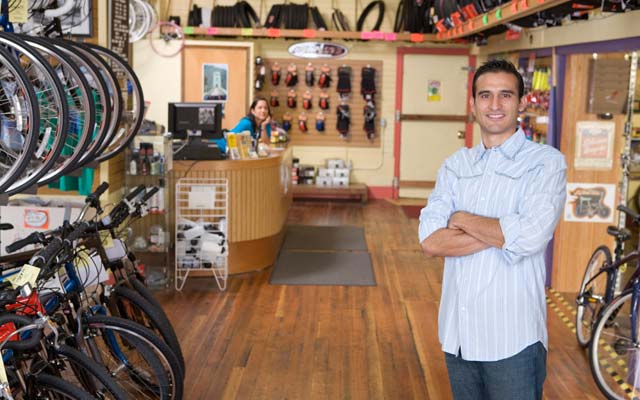 This is a post by Michelle Swittenberg, vice president of mass business and marketing sales for Verizon.

Small business owners are constantly looking for ways to keep their employees current and/or to serve their customers better. And they certainly want the best value for their investment.

Verizon delivers on both with FiOS Custom TV. We developed FiOS Custom TV in response to customers who have told us they want more choice and control over their TV service. It's an entirely new way to buy TV that gives their employees and/or customers the channels they want.   

With FiOS Custom TV, a small business gets 34 featured base channels, plus local broadcast channels, and at least two genre-based packs of channels out of a choice of seven.  Business customers can select additional channel packs for $10 more each per month (a Regional Sports Network fee applies if the Sports Plus genre pack is chosen or added).
The genre-based packs include: Sports, Sports Plus, News and Info, Lifestyle, Kids, Entertainment and Pop Culture.

The beauty of FiOS Custom TV for Business is that a business owner can build an entertainment package that's specifically focused on his or her employees or customers and their interests. For example:
A pediatrician's office may want to offer its young patients a Kids channel pack, along with the News and Information pack for their parents.
A financial services firm that wants its employees to stay up on the daily twists and turns on Wall Street can choose the News and Information channel pack, along with the Lifestyle channel pack so they can scope out their next vacation destination.
A gym can feature Sports and Sports Plus channel packs for their conditioning clients, with a Lifestyle or Entertainment pack thrown in.
FiOS Custom TV for Business is the latest addition to Verizon's industry-leading family of FiOS services, which also include FiOS Internet service – with its unmatched equal upload and download speeds – and rock-solid voice service, each with 99.9 percent reliability.

Small business customers increasingly recognize the quality and value of Verizon services. Verizon was ranked "Highest in Customer Satisfaction with Very Small Business Wireline Service" in the J.D. Power 2014 U.S. Business Wireline Satisfaction Studysm. The company was ranked highest for overall satisfaction, which includes the following factors: performance and reliability, customer service, communications, sales reps, cost of service and billing.

Visit www.verizon.com/business for more information on FiOS Custom TV for Business – including listings for Base channels and Channel Packs, bundle plans and pricing, which starts at $64.99 per month for standalone service; additional discounts apply for bundles and term agreements.