What's your happiest Mother's Day memory?
Shared memories of Mom from our Verizon Leadership Team
Full Transparency
Our editorial transparency tool uses blockchain technology to permanently log all changes made to official releases after publication. However, this post is not an official release and therefore not tracked. Visit our learn more for more information.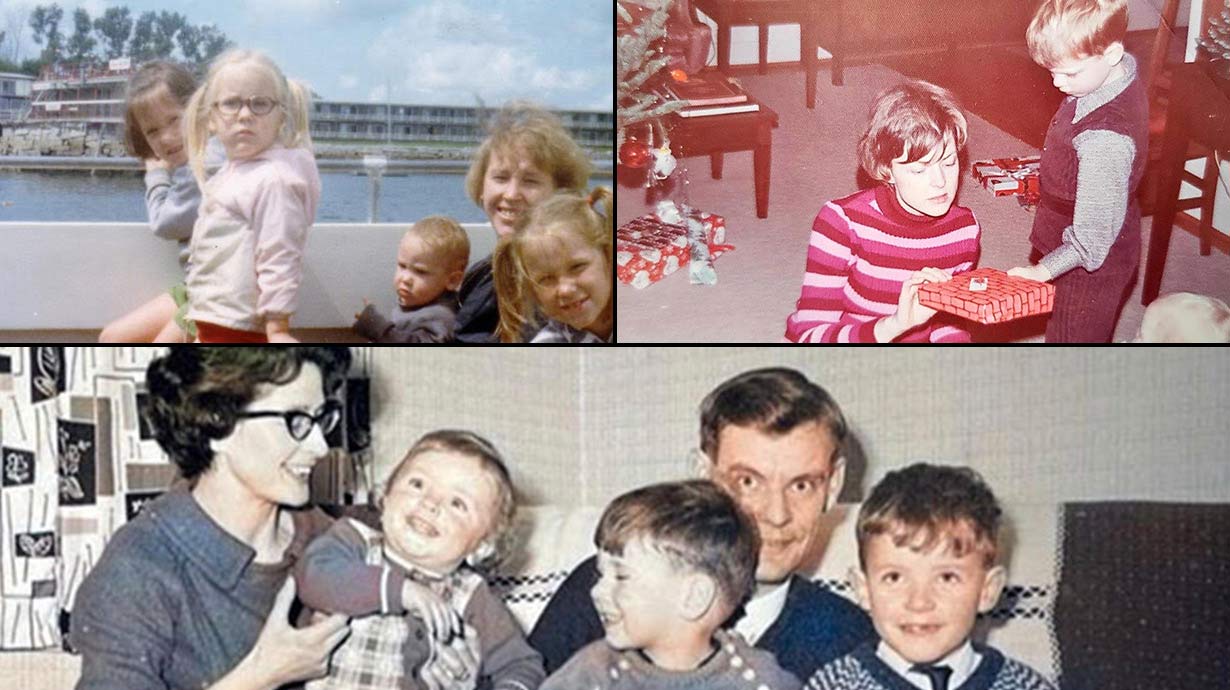 How can we ever begin to thank our mothers and mother figures in our lives? They gave us life, raised us, taught us right from wrong and provided for us as we grew into adults. Being a mother is possibly the toughest job someone can have and yet the pay comes in the form of sleepless nights, spaghetti necklaces, proud moments, hugs and kisses.
On this Mother's Day, we asked our leaders about their special memories of their mothers and this is what they shared. Enjoy!
Craig Silliman
My Mom passed away 25 years ago after a battle with cancer. When she died, she was younger than I am now, which reminds me not to take the time I have for granted. I still think of her often but most of all at holidays. She always made Christmas and our birthdays absolutely magical. In this picture, I am serving as the "elf" distributing the presents from under the tree and asking her "Mommy, who is this one for?"
Throughout my childhood she made elaborate homemade birthday cakes: castles and dragons and spaceships and a hot air balloon with cake in the shape of the wicker basket and a huge balloon floating above it tethered with miniature ropes! Every moment of Christmas was a child's dream of mystery, anticipation and joy.
Diego Scotti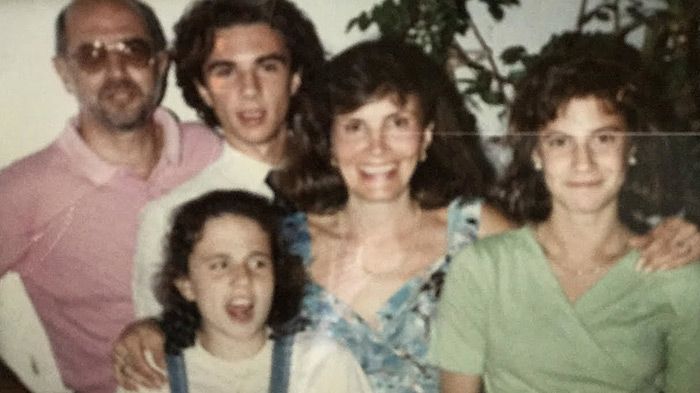 This photo from 1990 reminds me of the best moments with my family and how happy Mom was with having all her kids around her... and how much she liked my long 90's hair!!!
Kyle Malady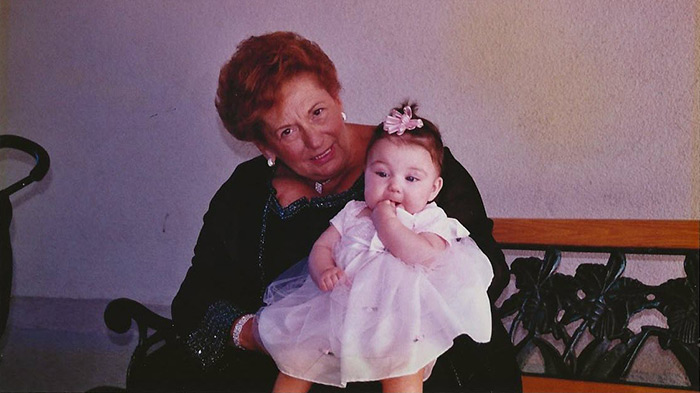 Here is a picture of my mother Suzan "Granny Sue" Malady. This picture is of my Mom and my youngest daughter Maggie on Mothers Day, 17 years ago.
What sticks with me most about the lessons my Mom taught was her work ethic and perseverance. She was a single Mom raising three kids. She worked night and day to make enough to keep the family together and make sure we all got an education. Granny Sue is no longer with us but on this Mothers Day we reflect and appreciate her legacy.
Tami Erwin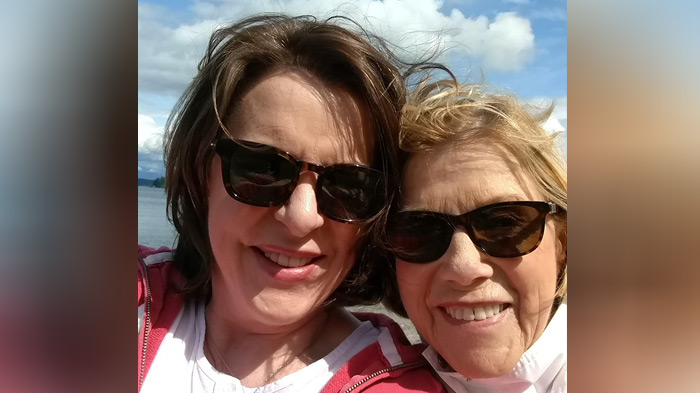 I inherited the "kid in me" from my mom. She is the first one to reach out and give love no matter the circumstance, creating joy for all of those around her.
Christy Pambianchi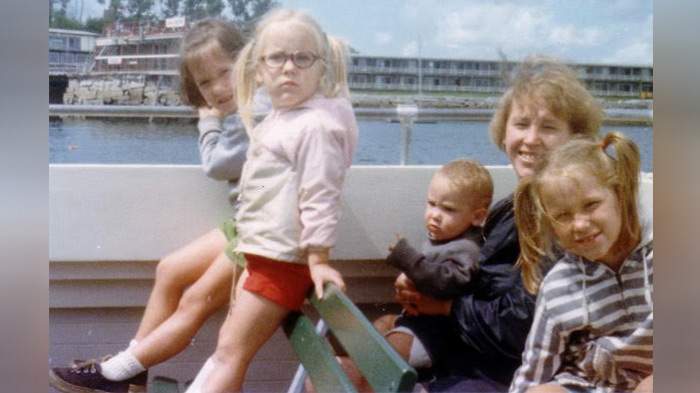 My mom was a nurse at Putnam County Hospital in upstate New York. She was the ultimate caregiver; it comes with the territory when you help people recover, heal and find their way forward. I thought about her often during COVID-19, where nurses became the real heroes of our frontline defense. She would have been so proud to hear the pots and pans clang together at the end of each day in recognition of healthcare workers, and especially to know my sister Rachel became a nurse.
She had a huge heart and a big personality. Her willingness to help others, no matter the circumstances, is ingrained in my sisters and me. My mom also taught us the magic in laughter and to enjoy life to the fullest. It's the top lesson I share with my kids – the importance of finding and embracing joy.
I think her love is also why I connected so deeply with the Harry Potter series. My mother's love provided protection, support and guidance. Even when she passed, I felt her and continue to feel her every day. That's the power of her love.
Guru Gowrappan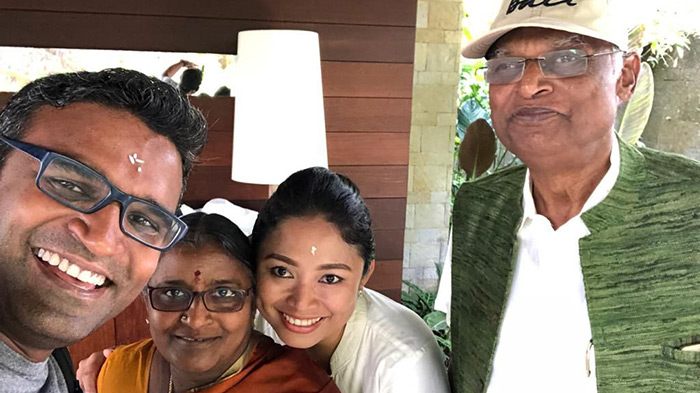 My mom embodied that saying: "If you want to change the world, start with yourself."
She was a champion of women's rights, in a time and place where her attitude and views were not the norm. She taught me to lead by example and that meant fighting for what you believe in, even if you are the only one speaking up.
Ronan Dunne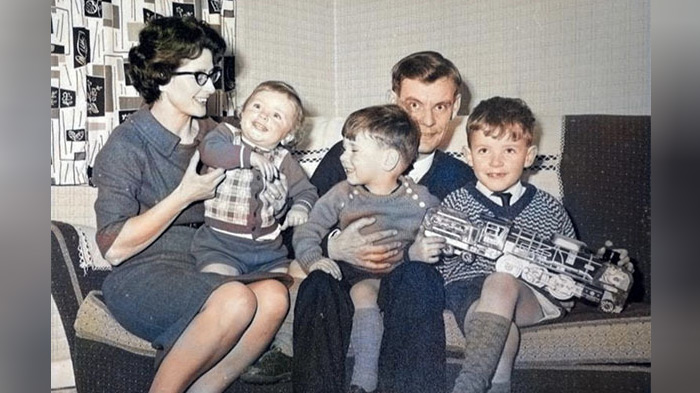 This photo is from 1965. It's my parents, my two brothers and me in the middle. My Mum, who is in her nineties now, has worked as a school teacher her entire life while raising our family in Ireland. It was not a usual thing for her generation, and back in the 1960s, women made up 25 percent of the Irish workforce and earned less than half of what men did. I am so proud of her contribution as an educator to the hard-earned progress towards gender equality and it is because of her that I ask that we honor Mother's Day by fighting for women of our times.
We can never repay the love our mothers have given us, we can only cherish the time we have to spend together, making memories to take us through the days when we can no longer pick up the phone and say I love you.
Happy Mother's Day.
Related Articles