Robocalls interrupting your New Year resolutions?
Verizon helps customers avoid over 9 billion spam calls – in more ways than one.
Full Transparency
Our editorial transparency tool uses blockchain technology to permanently log all changes made to official releases after publication. However, this post is not an official release and therefore not tracked. Visit our learn more for more information.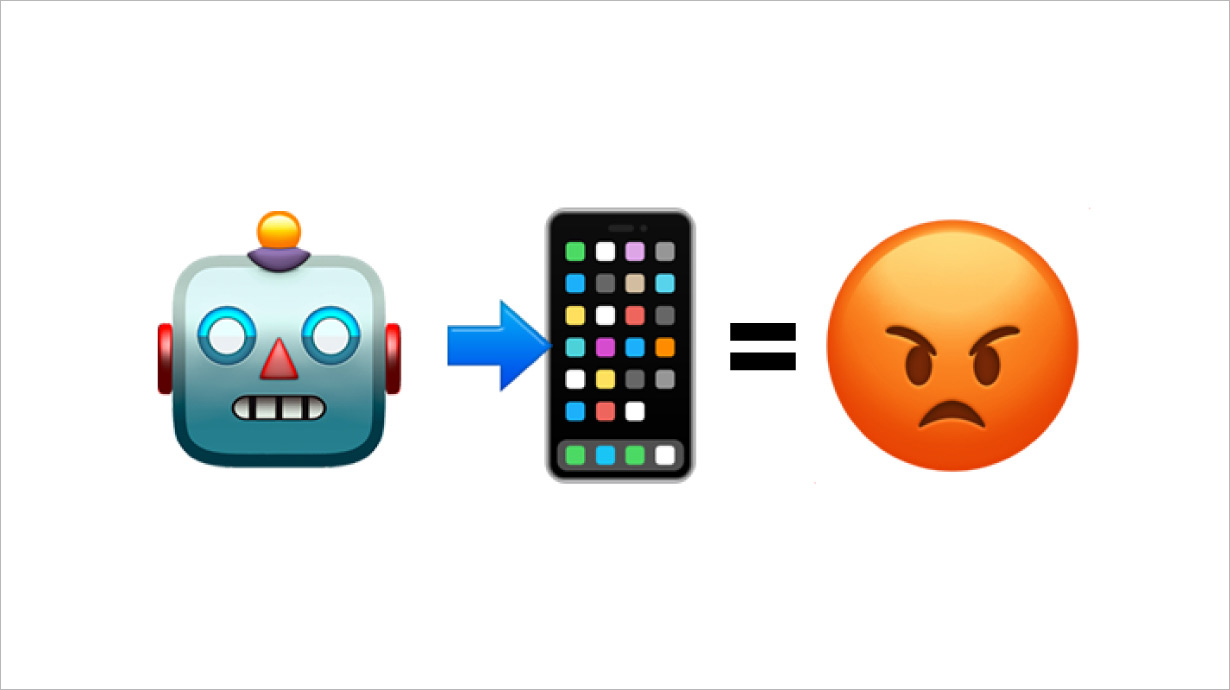 Verizon customers get to enjoy their lives with less interruptions thanks to our aggressive approach to blocking unwanted robocalls. But ever wonder how a robocall is originated? Check out all the details below: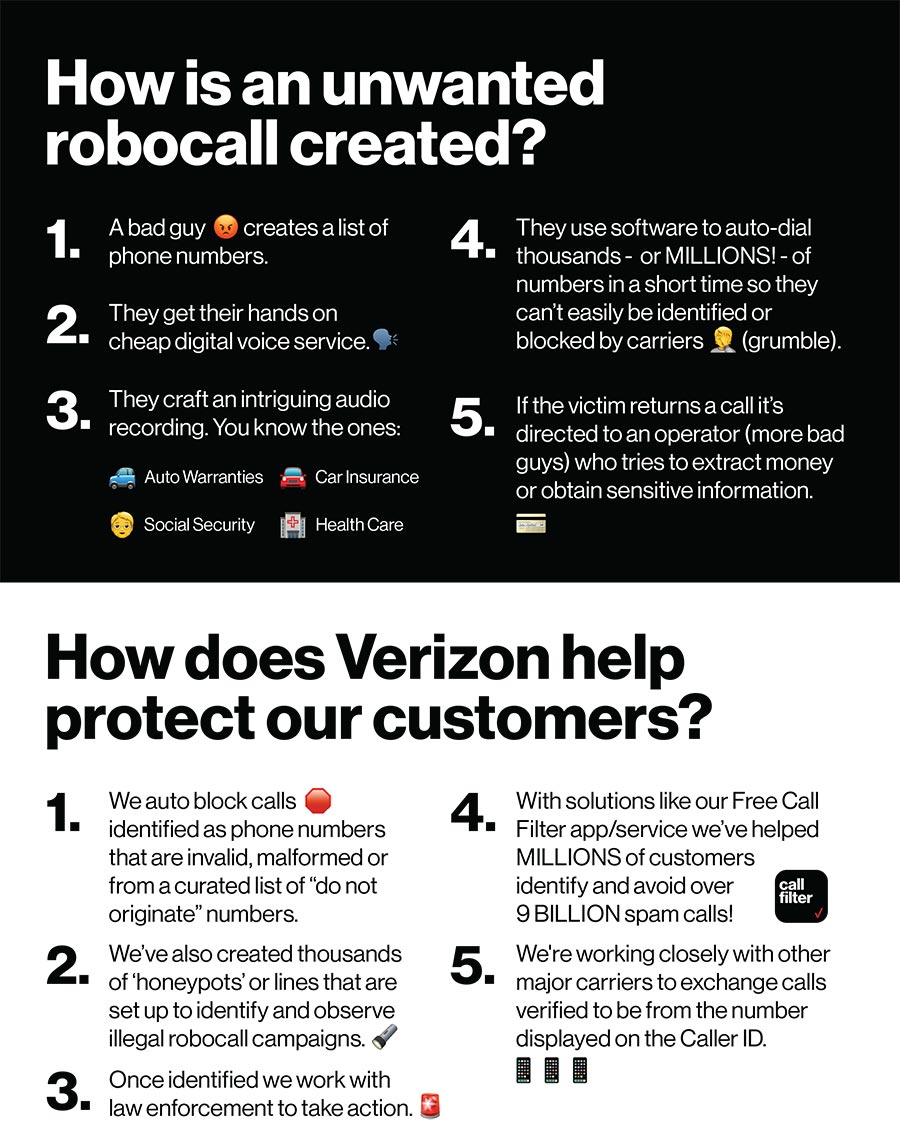 For more information take a look below:
How a robocall campaign is created:
A robocall scam operator develops or acquires a list of phone numbers.
Next, call originators acquire cheap digital voice service, so that they can make and receive phone calls in massive quantities.
They create a compelling audio recording (one that builds some sense of urgency about an issue that is either common, like auto warranties or COVID-19, or highly targeted, like those in uncommon languages) and use software that can auto-dial millions of numbers in a short amount of time, often using spoofed numbers so that they appear familiar or cannot be easily traced, identified or blocked.
A call center operator is usually at the receiving end of the call ready to extract funds from the victim.
What Verizon currently does to identify and block these calls from our customers:
Verizon autoblocks calls that use or spoof phone numbers that are invalid, malformed or from a curated list of "do not originate" numbers.
We support robust traceback efforts via USTelecom's Industry Traceback Group (ITG), and require our wholesale customers to participate fully in industry traceback efforts.
We have created lines across our network to identify and observe illegal robocall campaigns, and work with ITG and other carriers to trace them back to the source and notify law enforcement. These actions have helped punish those who would seek to profit from fraudulent or illegal robocall scams.
If we find that any scams originate through a Verizon wholesale partner, we reserve the right and have taken action to terminate our agreements with those that enable bad actors to use our network or turn a blind eye to illegal robocall campaigns.
For our customers, we make available the free Call Filter service for all our mobile devices, Silence Junk Callers for additional protection on iOS, and Spam Alerts on Fios Digital Voice.
We have helped more than 75 million customers avoid over 9 billion spam calls since launching the free Call Filter feature on our mobile networks, through all our robust alerting and blocking policies.
When customers receive a robocall that has not been marked as Potential Fraud or Spam, they can report it easily through our Call Filter App on iOS & Android as well as going to www.voicespamfeedback.com to help others in the future.
We are aggressively working with all major carriers and interconnect partners to exchange authenticated calls using STIR/SHAKEN, an industry effort to identify when calls are not being spoofed. We are currently using this information to protect callers from being compromised by spam analytics, in the event their number has been illegally hijacked by an imposter spoofing a legitimate number.
Sources: