Students and Tablets: How Tablets Are Changing Higher Education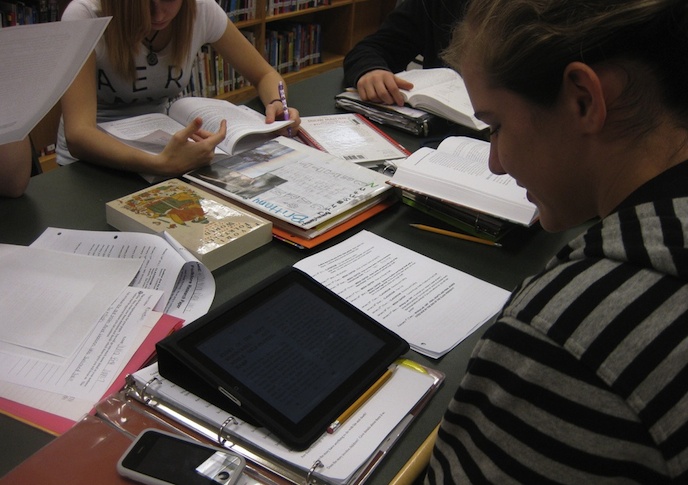 According to a 2012 Pearson Foundation study, the majority of college students prefer digital books over hard copy textbooks and believe tablets will replace textbooks within the next five years. Some other interesting findings from the study:
- From 2011 – 2012, tablet ownership among college students has tripled from seven percent in 2011 to 25 percent in 2012.
- 58 percent of college students prefer digital textbooks over the hard copy versions.
- 63 percent of college students believe tablets will replace hard copy textbooks within the next five years.
Think about it - with tablets, students avoid lugging heavy textbooks around all day. They stay connected to email. They can easily take lecture notes. They can take photos of what the professor is putting on the projector or whiteboard. They can connect and communicate with other students and study groups through social media. They can download apps that will help them with homework and projects. They can stay connected to friends and family face-to-face via video chat (read more about cool video apps we recommend), watch movies, play music, read and have all their books with them all of the time. Are you convinced yet that tablets are perfect for students?
If you want more information about the tablets available from Verizon and how they work for college students, check out the tablets section on our website, or head to your local Verizon Wireless store and get one in your and your student's hands to test it out.
Do you think tablets are a good idea for college students?
For more Verizon Wireless news, subscribe via RSS feeds in the right rail.