Supporting active military and veterans with easy-to-understand discounts
Supporting active military and veterans with easy-to-understand discounts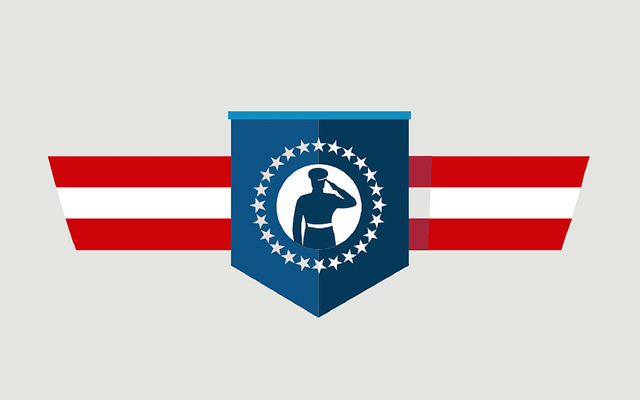 We're committed to serving those who serve our country, and are making it easier for active duty service members and veterans to do business with Verizon.  Starting today, the company is eliminating the minimum plan requirement for active, former and retired members of the military to receive a 15% discount on postpaid monthly wireless service. Verizon is automatically applying the discount to more than 100,000 eligible accounts already identified as those of current and former military men and women.
"We want to give active duty service members and veterans one less thing to think about when doing business with us," said David Small, executive vice president of wireless operations at Verizon. "Verizon highly values the men and women in the Armed Forces. From simple discounts to hiring vets when they return, it's important for them to know that we have their backs."
In fact, near his desk, Small displays an American flag that was presented to him in appreciation by Verizon employee and then-U.S. Army Major David Moses after his return from deployments in Guantanamo Bay, Cuba, and who later served in Iraq. Moses, now a Lieutenant Colonel serving in the Reserves, continues to work on the Verizon operations team. "The benefits offered by the company have made life much easier. When I was deployed, I didn't have to worry about things back home and it really helped," said Moses.
In addition to the 15% discount for service members and veterans on monthly wireless plans, Verizon also offers them a 25% discount on accessories like select chargers, cases, and extended batteries and 12% off select calling features, such as International Travel to Mexico and Canada, HUM by Verizon, and Tech Coach. 
Verizon has great options to keep and manage wireless accounts and numbers while active members of the military are deployed. For example, there's no charge to suspend service or reconnect service when deployed.  And service members are able to make changes to their plans even while service is suspended.
Looking for deals on Fios Internet, TV and Phone? Check out our military discounts page to find out if you can save on a Fios Double Play or Triple Play bundle.
Trevor Thomas is Verizon's national corporate communications manager for wireless pricing, plans and promotions, where he writes about his own personal experiences with wireless technology.