Tackle Spring Cleaning With These Smartphone Apps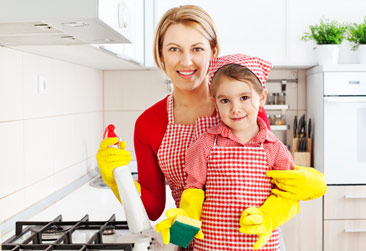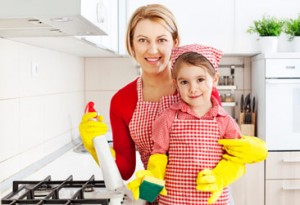 With all the snow many of us in the Midwest have seen in recent weeks, it's hard to believe today, March 20, marks the first day of Spring. For many households, that means tackling a long list of chores as part of an annual spring cleaning ritual. Ugh. While many dread this rite of spring, your smartphone can help make the cleaning process manageable, and perhaps even enjoyable.
To best tackle all of your home's chores, we recommend the following apps that can help with every step of spring cleaning:
The Good Housekeeping @ Home (free on Apple and Android devices) app offers the same trusted advice as the popular magazine. From Stain Buster—an A-to-Z guide on removing smudges, spots and spills, to the "Do-It-All Cleaning" section offering surface-by-surface, no-fail cleaning advice, you know you're getting the best advice from the pros.
Clean Freak Cleaning Schedule (99 cents on Apple) is designed by working parents and uses the divide-and-conquer approach to keeping the home clean. The app breaks down chores into bite-sized tasks and allows users to check an item they've completed off the list.
Spring Cleaning Planner (99 cents on Android) is designed to help with every step of the spring cleaning process. The app is pre-populated with more than 90 tasks, allowing users to easily add or delete items, set alarms and make notes as they tackle chores.
For those looking to clean to a great soundtrack, the Rhapsody App (free on Windows, Android and Apple devices) allows users to download and play millions of songs on their smartphone, tablet and computer. Listeners can also build playlists or enjoy artist-themed radio stations.
There's no need for this year's spring cleaning to be a drag when you have plenty of great technology to make the process easier. Be sure to include your smartphone or tablet alongside your dust mop and window cleaner as your must-have tools. While these apps won't do the cleaning for you, they can certainly make the experience a little less painful.
For more Verizon Wireless news, subscribe via RSS feeds in the right rail.