Tech Trendsetter: Julie Bombacino, Founder & CEO of Real Food Blends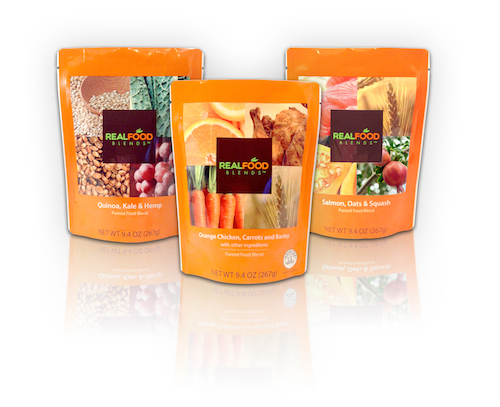 Julie Bombacino's journey into entrepreneurship began in 2012 when her son A.J., who had been on a feeding tube for a year, started reacting negatively to traditional tube feeding formulas.
She took to the Internet to find alternative ways to give her son the nutrition he needed. There, she found an online community of people blending real, healthy foods for their loved ones who relied on feeding tubes. She began developing an alternative to traditional corn syrup-heavy formulas with the help of scientists and nutritionists.
After implementing a blender-based, real food diet for her son and seeing a vast improvement in his health, Bombacino was inspired to build a company that allowed other families easy and affordable access to similar meals.
Bombacino is also a Verizon customer who understands the value of online metrics and brand building. And today, her business, Real Food Blends, is booming. She's exceeded crowdfunding goals via Indiegogo, raised $550,000 in venture capital and has partnered with healthcare companies such as Medline and Indiana University Health Home Care to make her meals available through insurance.
Bombacino credits much of her to success to cellular mobility and a reliable network. When it all began, she realized work mobility was a key factor. Often, she would rely on her Verizon iPhone and 4G LTE Mobile Hotspot to ensure she could do presentations in hospitals to as many as 40 nutritionists (where internal wireless wasn't always so reliable).
"I spent a lot of time on the road, and that reliability has always been a factor for me," she said.
Today, as many as eight of her dedicated consultants and employees connect the same way. "For a long time, it was just me running the show, and you have to be continually connected."
Real Food Blends founder and CEO Julie Bombacino pictured with her family.
While Bombacino grew her business as a stay-at-home mom helping a child with special needs, she soon realized her impact could be broader. There are more than 200 diseases and conditions that cause individuals to need feeding tubes, and she wanted to reach each one.
As with traditional formulas, Real Food Blends is prepared in FDA-approved labs, approved by insurance and typically ordered directly through medical suppliers. "You can't pick up your feeding tube or formula from a local CVS, so the Internet is also critical to what we're doing."
No medical research has ever pinpointed a specific population that Bombacino aimed to serve, but the feeding tube formula industry nets nearly $4 billion annually in the U.S. alone — and is growing.
Testimonials on her website tell the real story. As one user noted: "These meals will be so vital to me when I'm traveling! They're easy to pack. They're shelf-stable, without needing refrigeration. Seriously, every tubie needs to go out and buy these blends!"
For more Verizon Wireless news, subscribe via RSS feeds in the right rail.