Test Drive – A Guest Review of the Galaxy S3 and Verizon Jetpack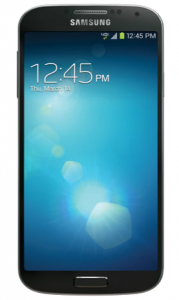 This is a guest post by Tom Snyder, founder and president of Milwaukee-based Trivera Interactive, regarding his experience personal review of the Galaxy S3.
My wife and I have been Motorola Droid ... and Verizon Wireless ... customers for several years. My predisposition toward having an actual hard keyboard has limited my choices whenever it was time to upgrade. When I started hearing the details about the Samsung Galaxy S4, I thought it might be time to finally move on. I was given the chance to test drive a Galaxy S3 first to see what life would be like without a slide-out keyboard.
I saw the light!
Within a day, I was so used to the onscreen keyboard that I was able to type faster than I ever had with the hard keyboard. The processor in the S3 was faster than my Droid 3, making all the apps I use load and run much faster. And the smoking fast speed of Verizon's 4G completed the trifecta. It took a little time to get used to the new UX (user experience), but everything was just as intuitive, if not even more so than what I was used to. While I probably would have been fine with an S3, with the additional features and screen size of the S4, I knew I'd eventually end up regretting that decision later on.
Within 48 hours, I had made my decision to pre-order two S4s (one for me, and one for my wife). They arrived yesterday, and after a day of having my own, loaded up with all my stuff, I'm giddy about the next two years … keyboard-free.
P.S. As part of my test drive, I was also given a Verizon 4G LTE Jetpack hotspot to use for a few days. Perfect timing, as we were having wifi problems in a part of our office; a 120-year old building with stone walls 2-3 feet thick in places. The Jetpack gave us signal strength and speeds that our commercial wireless router couldn't approach. I may buy one just for insurance next time our Internet connection goes down.
For more Verizon Wireless news, subscribe via RSS feeds in the right rail.