The Motorola DROID Turbo Packs a Powerful Battery Life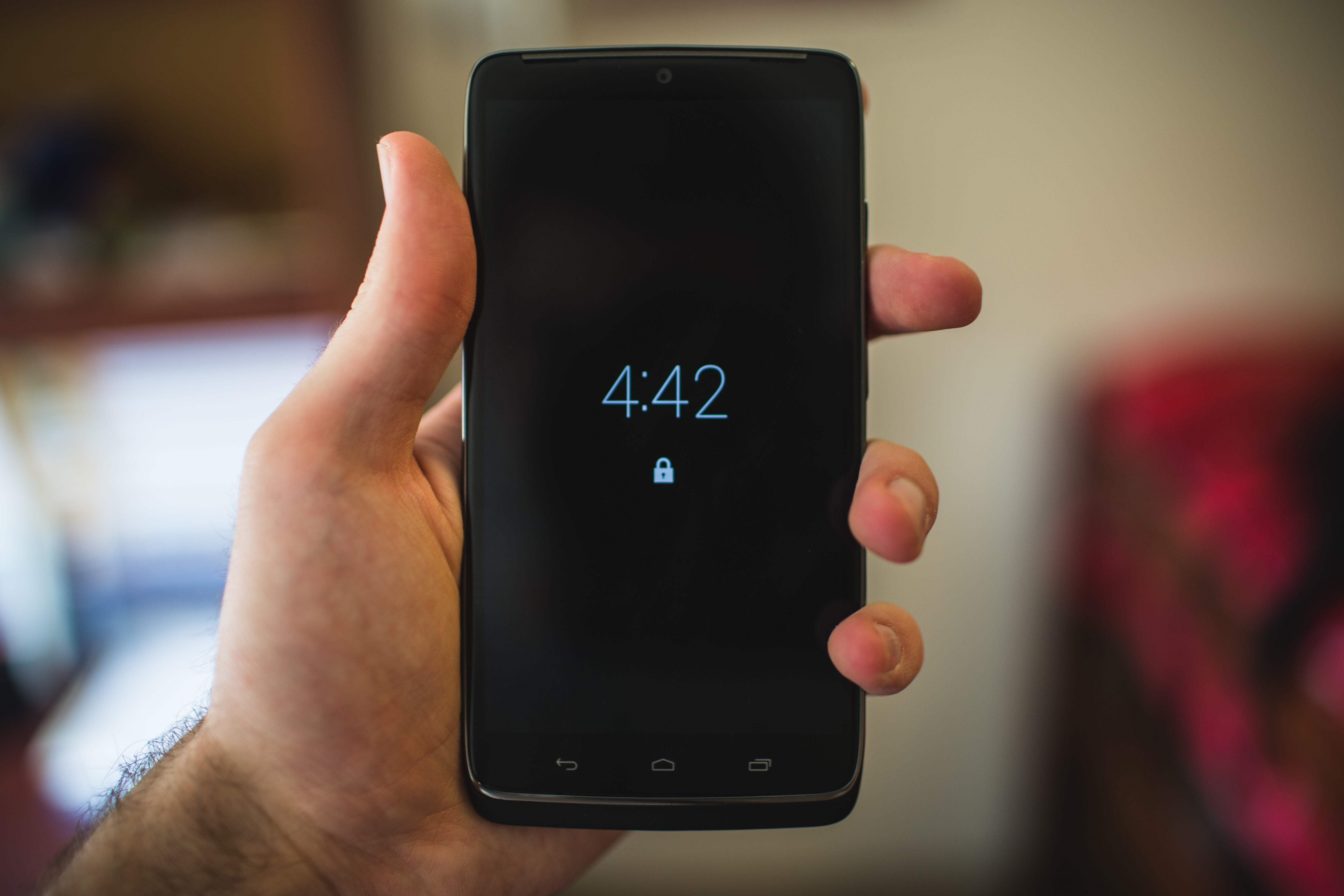 This is a guest post from Eric Decker, who is graduating this semester from Marquette University in Milwaukee, WI. Eric has regularly demoed devices on campus and at home, putting the newest tech up to the test of an active college student. Disclosure: We loaned Eric a DROID Turbo to review.
Nothing is sweeter than the first moments of having a new phone. The box slides open and there awaits your shiny new best friend. You put it in your hand for the first time, holding it like a baby. You peel the protective plastic off and for a moment all the stress in your life dissipates. With the Motorola DROID Turbo, your first moments with her—I mean, the phone—won't disappoint.
Boasting a 5.2-inch display, the phone feels well built in your hand. The power and volume buttons are placed on the right side of the phone where your thumb naturally rests. The buttons are grooved so you can tell them apart from the rest of the phone without having to look – which is appreciated. When you turn the phone on, the screen is vibrant and has a high resolution.
On the inside, the phone runs your standard Android operating system, but with a 2.7 GHz quad-core processor. Apps load quickly and games run smoothly. I played Call of Duty®: Heroes on the phone, and playing the game was a beautiful experience.
The DROID Turbo's camera has an impressive 21 megapixels. And the front-facing camera also performs well, which is possibly more important in this day and age of "selfies."
What makes this phone stand out is its battery life – the battery is a beast! The DROID Turbo is advertised to last for up to 48 hours, and in just 15 minutes it can charge enough to get eight hours of battery life. It can't get better than that. After one day of using the phone, my battery life was still right around 50%!
You don't have to make any compromises with the DROID Turbo – it's a solid, all-around excellent smartphone. And for only $99.99 with a two-year contract, you're getting a great value considering all the stellar features that come with the phone. I highly recommend it!
For more Verizon Wireless news, subscribe via RSS feeds in the right rail.