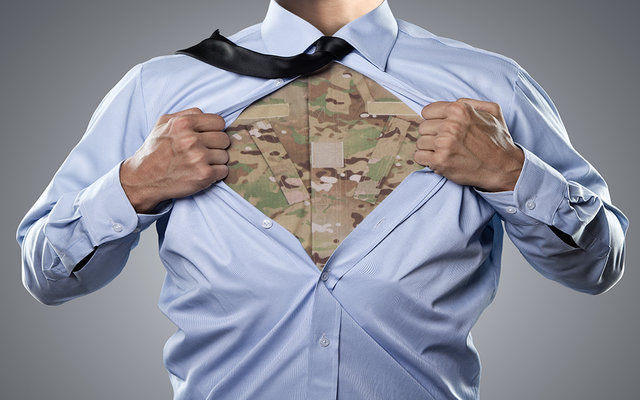 Tommy Jones is Supervisor of the Military Recruitment Team for Verizon. Previous to his employment at Verizon, Tommy retired from the Army as a First Sergeant (Grade E-8) after serving honorably for 20 years.
After several years of military experience, you are looking to transition into the civilian workforce. You have several questions anticipating the transition: Will my military skills translate into the workforce? Will I be able to relate to my coworkers? What help is available for retraining and job placement?
We asked a few Verizon employees -- Veterans and current service members -- about their experience transitioning from the military into the workforce. Read the stories of Jake Murphy, Jessica Medina and David Green; and, take the next step into the workforce, knowing that it is possible.
 
Meet Jake Murphy
Jake Murphy served four years in the Army as an Officer. While leading a patrol in Afghanistan, Jake lost both legs due to an IED (improvised explosive device). Sentinels of Freedom arranged an interview with Verizon, where he is now a supply chain consultant. Jake is also pursuing his MBA at the University of North Carolina Kenan-Flagler Business School after being awarded a fellowship.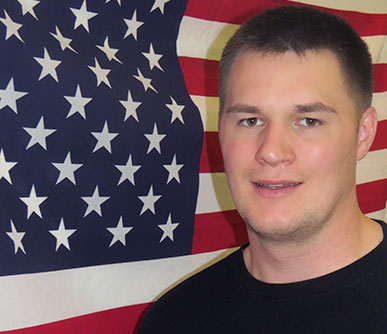 Meet Jessica Medina
Jessica Medina is a field manager at Verizon, supporting installation and maintenance of FiOS in Rockland County, New York. Having served eight years in the U.S. Army, Medina was fast-tracked to several leadership positions, including her promotion to sergeant in less than three years. She has been with Verizon for two months and is currently pursuing her B.A. in criminal justice at Monroe College.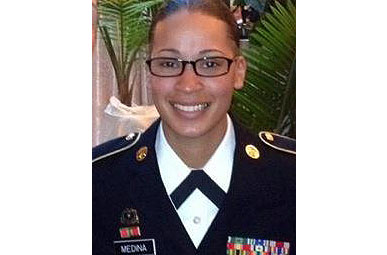 Practice with mock interviews and do your research. Learn about the role, the company and culture beforehand. Make sure it's the right fit for you. After being a leader in the service, it was important that I work for a company that valued and groomed leaders. For me, Verizon's leadership development and conscious effort to mentor employees was important; so it was a natural fit for me.
Be sure to emphasize any leadership roles and skills you've had in the service – these are highly valued in the workforce. Also, be sure to list any positions you've cross-trained in. Even if it's not your primary position, list any roles you've held for a substantial period of time to show your diversified skillsets.
The culture is warm and welcoming. I remember being fully engaged on my first day – from meeting my entire team to getting hands-on experience with the technology. I feel like I've learned a lot in a short amount of time. Some places throw you into the fight and leave. At Verizon, I feel like I've been guided 100 percent. From my coworkers to my supervisors, the work gets done hand-in-hand and I appreciate that.
Meet David Green
David Green is a director of procurement and operations at Verizon. For the past 18 years, Green has been in the U.S. Army Reserves and has held a variety of leadership roles ranging from Military Police Soldier to an Infantry Officer to a Judge Advocate General Corps Officer. Green served three combat tours in Iraq and Afghanistan. He was also awarded the Combat Action Badge and the Bronze Star.