Third annual Operation Convergent Response showcases latest in crisis-response technology
Hosted by Verizon and Nokia, #OCR2019 will feature live demonstrations of some of the newest 5G innovations and advancements in crisis-response technology for first responders and government agencies
Full Transparency
Our editorial transparency tool uses blockchain technology to permanently log all changes made to official releases after publication. However, this post is not an official release and therefore not tracked. Visit our learn more for more information.
More of our content is being permanently logged via blockchain technology starting [10.23.2020].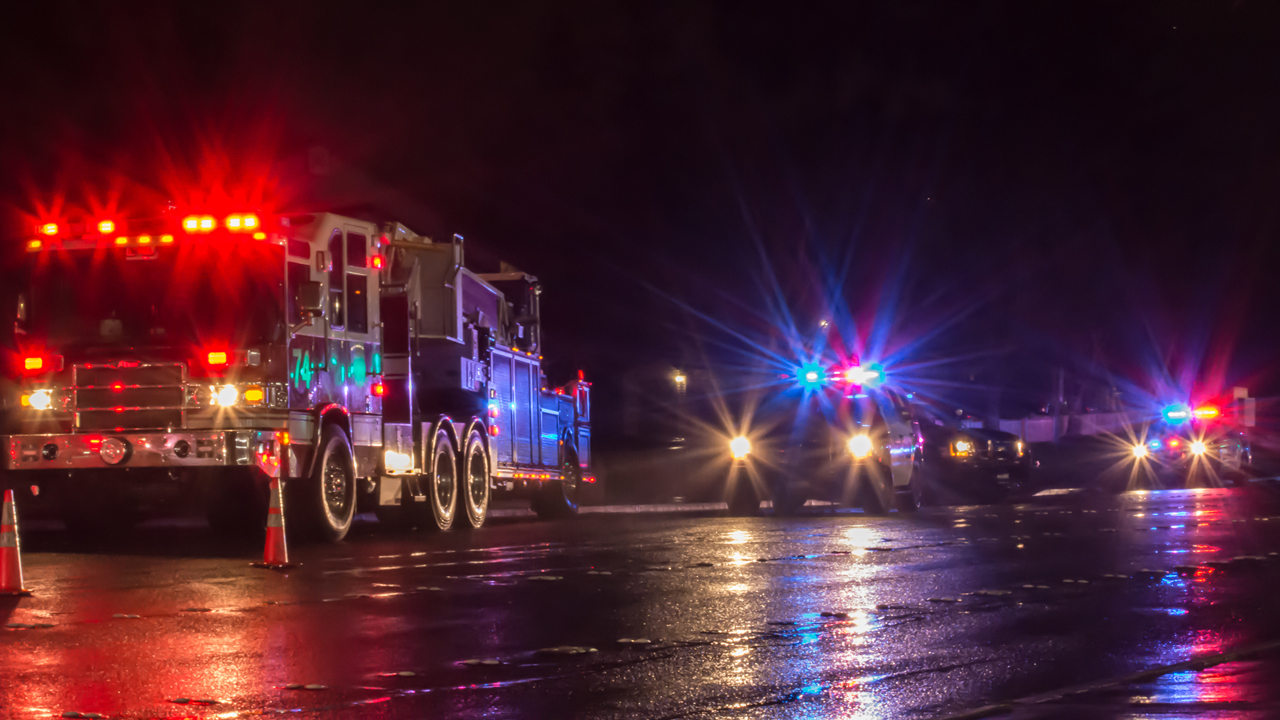 Attended by leaders representing first responders, government officials and industry partners, Verizon and Nokia's third-annual Operation Convergent Response (#OCR2019) event will showcase how emerging technology can help save lives in times of crisis. Through an immersive series of six realistic crisis scenarios, #OCR2019 not only demonstrates how various technology tools can be used in high-pressure, real-life situations such as wildfires, city and airport emergencies and terror attacks, but also allows attendees to see up close the individual technology solutions behind each scenario.
The stakes are high when disaster strikes, making it crucial that first responders are equipped with the best and most advanced tools for emergency response. During this three-day, live demonstration and networking event, attendees will see firsthand how various technologies can be used in real-life situations, and learn from industry experts through keynote speeches and activities. #OCR2019 underscores the commitment of Verizon and its partners to investing in innovation for public safety and engaging public safety professionals and stakeholders in experiences that can help them understand the latest technologies available.
Crisis-Response Technology in Action
#OCR2019 includes six realistic, high-intensity crisis scenarios, including a wildfire, cyberattack on a critical infrastructure, tunnel emergency, complex terror attack, airport in crisis, and a gas pipeline leak and explosion.
During each scenario, attendees will witness the crisis situations firsthand in a realistic, but controlled environment. Participants will be lead through the scenarios, each showcasing a unique crisis that will enable first responders to witness how technologies can work together in emergency situations. The following scenarios will be demonstrated at this year's event:
Wildfire: Highlights the challenges faced by responders in the aftermath of a wildfire and the modern technologies designed to address them.
Cyberattack on Critical Infrastructure: Explores how flooding, health risks and other environmental concerns impact a community devastated by cyber-attacks on critical utility infrastructures.
Tunnel Emergency: Examines the key challenges responders encounter in tight, isolated situations, with cutting edge tech to drive better outcomes in a subterranean environment.
Complex Terror Attack: Demonstrates the fallout of a multi-layered terrorist attack, alongside the latest technology solutions to help defend the response mission.
Airport in Crisis: Explores how emerging technologies can help solve complex problems such as airspace incursions, perimeter breaches, pandemic outbreaks and other threats to major transportation hubs.
Gas Pipeline Leak and Explosion: A unique opportunity, showing how first responders address the impact of a nighttime emergency within a city, specifically featuring a gas pipeline leak and structure explosion.
These scenarios have been developed by leading experts in emergency response, emergency management and crisis planning to be as realistic as possible. 
"It is an honor to host OCR for the third time with Verizon," said Steve Marino, Sales President, Verizon Customer Team, Nokia. "At this year's event, we have deployed a  live commercial 5G NR system and an Airborne Cell, giving our first responders and public safety professionals a unique opportunity to glimpse into the future of mission-critical communications. 5G's incredible capabilities for low latency and high speeds will undoubtedly bring new levels of intelligence, responsiveness and efficiency to disaster relief operations."
"We're demonstrating how cutting-edge advancements can help first responders when it matters most," said Andrés Irlando, senior vice president, Verizon and president, Verizon Public Sector. "Every second counts during a crisis, making the newest innovations in crisis-response technology key to navigating emergency situations successfully. Verizon delivers advanced public safety solutions that enable public safety and crisis management officials to act quickly and stay connected in all kinds of emergent scenarios."
"Every #OCR2019 scenario is built around the core principles of the crisis management process and will demonstrate how technology is crucial to the crisis management strategy," said Dr. Jerry Hauer, chairman, Teneo Risk; former NYPD and BPD commissioner and LAPD chief and Verizon advisor. "Through collaboration with Verizon and Nokia, I'm able to share my experience in homeland security and emergency management at this one-of-a-kind event."
Verizon's Leading Public Safety Solutions
Verizon is committed to supporting interoperability and open technology standards with other wireless providers who provide public safety products and solutions. Throughout the crisis scenarios, first responders will see how products in Verizon's application and device ecosystems, deployable assets and cutting-edge technology solutions help drive a quicker, safer and more secure response to an emergency, both individually and in collaboration with its broad network of industry partners. Network connectivity drives these innovations, and Verizon powers the nation's largest and most reliable 4G LTE network, covering more than 2.5 million square miles and more than 98% of Americans with a more than 450,000 square mile coverage advantage over the nearest competitor. Verizon's Responder Private Core is part of its award winning 4G LTE network design and intelligently manages traffic between commercial and public safety customers.
Leveraging 5G Innovations for First Responders
Verizon offers the nation's most reliable 4G LTE network1 and is also leading the way to 5G. 5G promises to transform the mission-critical services vital for public safety, enabling the first responders and government agencies on the first line of emergency defense to operate at the speed of the mission. Many of the technologies featured at #OCR2019 will use Verizon's wireless 5G network, which is being rolled out in cities across the country. Verizon has provided critical connectivity to public safety agencies nationwide for decades, and is committed to driving the next generation of public safety technology innovation.
Click here for more information on Operation Convergent Response
For related media inquiries, please contact story.inquiry@one.verizon.com
1 Based on RootMetrics 2014 2nd Half US National RootScore® Report: Jul—Dec 2014 for mobile network performance test results of 4 mobile networks across all available network types. Results may vary. The RootMetrics award is not an endorsement of Verizon. See www.rootmetrics.com.
"We're demonstrating how cutting-edge advancements can help first responders when it matters most."