TV Series Dominate FiOS Free On Demand Spring Marathon, but Plenty of Movies Are Also Available
TV Series Dominate FiOS Free On Demand Spring Marathon, but Plenty of Movies Are Also Available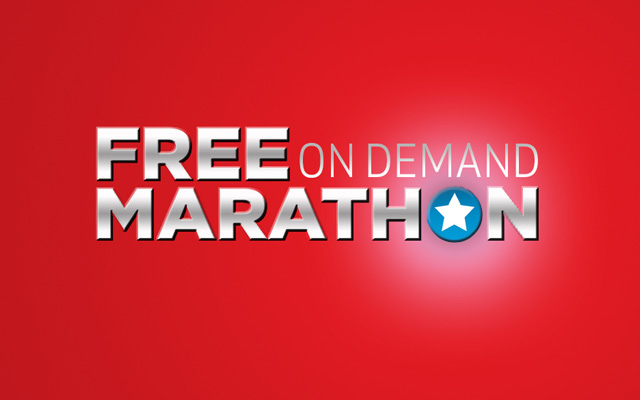 NEW YORK – FiOS customers need to start catching up on their sleep now to prepare for the FiOS Free On Demand Spring Marathon, when they can indulge in a binge-watching extravaganza – with over 170 full TV series and over 2,000 movies from the industry-leading FiOS VOD library to choose from.
New season premieres for popular series are just around the corner. The FiOS Free On Demand Marathon, from April 3-13, gives customers the opportunity to catch up with a variety of popular programs – "Game of Thrones" and "Mad Men," for example – from previous seasons, in advance of the new seasons.
The number of full TV series is nearly double the number offered during the 2014 Spring Marathon. This reflects the heavy interest customers showed in TV series then and the popularity of binge viewing today. Last spring, the top 10 TV choices accounted for 2.2 million selections, better than four times the movie selections during the same seven-day period.
"Our customers have demonstrated with their viewing habits that they want more TV options with these marathons, and we've heard them," said Terry Denson, Verizon's vice president for content strategy and acquisition. "The production values of TV series have been elevated to what was once something you could only expect in a full length movie. Our free marathons bring more of a concentrated focus on TV and movies, allowing customers to catch up on a full series favorite or try a movie they've been interested in checking out.
"Of course, FiOS brings the most on-demand content to the TV screen, and we offer that to customers with HD picture quality rated higher than cable; content mobility in and out of the home on customers' favorite devices with the FiOS Mobile App; and FiOS Quantum TV recording capabilities that let customers manage their entertainment to meet their lifestyle and life schedule," said Denson.
Examples of TV series and seasons available during the FiOS Free Spring Marathon include: "Empire," "Walking Dead," "It's Always Sunny in Philadelphia," "Mad Men," "The Blacklist," "Justified," "Vikings," "Game of Thrones," "Outlander" and "Penny Dreadful."
Year over year, both VOD transactions and unique users doubled during the 2014 Free Spring Marathon. This year, 78 networks will participate including CBS, FOX, NBC, AMC, ABC Family, FX, MTV and TNT. Starting April 10, nine premium networks including HBO, Cinemax, EPIX, STARZ, View Now and Showtime will kick in.
Of course, customers still love movies too, and they'll have plenty to choose from during the April 10-13 free premium portion of the Marathon. Among the over 2,000 movies available are "Transformers: Age of Extinction," "Fast and Furious 6," "We Own the Night," and "X Men: Days of Future Past," along with many others.
The 2014 Free FiOS On Demand Spring Marathon featured over 1.5 million unique users and over 10 million transactions. This exposure leads to increased routine usage of the On Demand platform, regularly used by over 80 percent of FiOS TV customers.
The FiOS On Demand library features over 100,000 titles, with 40,000 in HD and over 80,000 accessible on TVs, PCs, tablets and smartphones. Most FiOS On Demand new release movies are available to own before they're out on DVD, with many of these movies available before Netflix offers them.
FiOS TV is rated No. 1 in HD picture quality and signal reliability, according to the 2014 American Customer Satisfaction Index, which also rated FiOS TV higher in customer satisfaction than cable. FiOS Quantum TV offers America's most advanced entertainment experience, with up to 200 hours of HD recording capacity and the ability to record up to 12 shows at the same time.