Verizon 4G LTE Connects the World to Common Pitch Milwaukee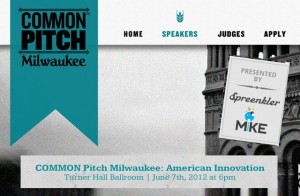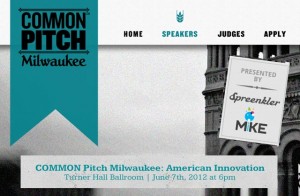 As eight promising startups unveiled their "big idea" at Common Pitch Milwaukee in June, Verizon Wireless technology and network strength helped share their ideas with the world.
With a RAZR Maxx and the power of 4G LTE, Verizon Wireless broadcasted the event live from Turner Hall ballroom in Milwaukee via Ustream, giving those who weren't in attendance the opportunity to tune in live.
Common Pitch is an international event series that allows budding entrepreneurs a platform to share their ideas and receive valuable industry feedback. The concepts the startups presented were judged by a panel of six influential judges.
The ideas flowed, ranging from the first online companion to a 12-step program, to a Web app geared at helping couples have stronger, happier relationships, to crowdsourced video journalism and more.
Jake Bronstein with Flint & Tinder was the night's winner with American-made premium men's underwear. Bronstein noted 99 percent of men's underwear is made outside of the United States. His mission promises to bring high-quality underwear and jobs back to America.
The Audience Choice winner was Mert Iseri and Yuro Malina with SwipeSense, a portable, trackable hand sanitation device for health care workers designed to increase hand hygiene and reduce hospital-acquired infections.
We were thrilled to provide our own "future is now" technology to such an inspiring, forward-thinking event that fosters creativity and promotes innovation, not to mention the opportunity to connect with the growing community of innovators in Milwaukee.
To learn more about Common Pitch Milwaukee and check out some photos from the event, visit the website.
The Business Journal Serving Greater Milwaukee covered the event and posted a gallery of photos. Check out the photos.
The power of 4G LTE enabled us to share these brilliant ideas with the world. Have you used 4G LTE to connect with people via Ustream, Skype, Livestream, etc.? Tell us about it!
For more Verizon Wireless news, subscribe via RSS feeds in the right rail.