The Gadgeteer Celebrates 15 Years in Tech: Droid DNA by HTC Giveaway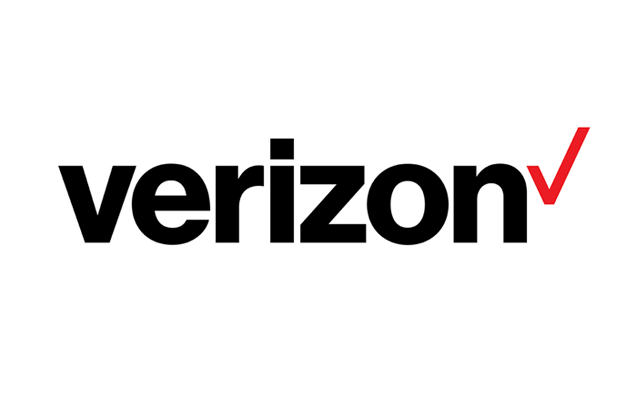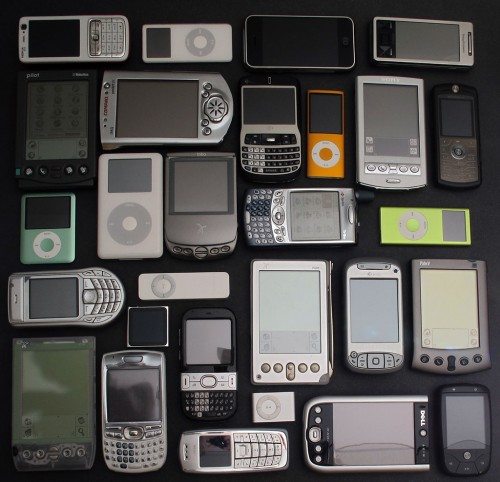 This is a guest post from Julie Strietelmeier (aka The Gadgeteer), who is celebrating a big milestone - 15 years working in the tech industry. Julie shares her favorite 15 tech moments from the past 15 years. You'll want to get to the bottom of the post for a chance to win a new Verizon 4G LTE device!
My name is Julie Strietelmeier, and I have been writing about gadgets and technology for the past 15 years. Back when I started my website The Gadgeteer, they didn't call it blogging. Heck, back in 1997, the Web was still pretty much in its infancy for everyday people like you and me. We didn't see URLs and Twitter hashtags at the bottom of our favorite TV shows, and social media was just a conversation between you and your friends. And by conversation, I mean face-to-face talking, not via text messages. Things have certainly changed a lot in 1.5 decades, which is why I was asked to put together this article listing my favorite 15 tech stories/products/services from the past 15 years. In mostly chronological order, let's get started...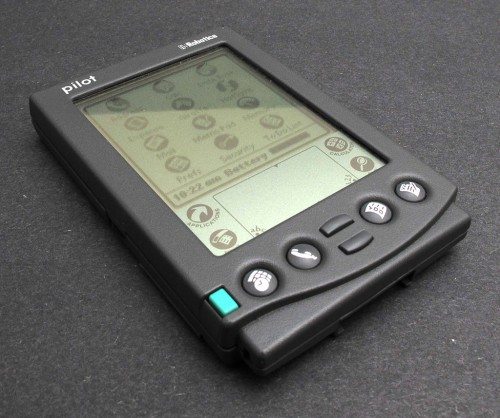 1. Although it happened the year before I officially created The Gadgeteer, the product that started my love affair with gadgets was the original PalmPilot, which was released in 1996. The PalmPilot 1000 was my first PDA (personal digital assistant), and it was crazy expensive at $300. For the same price that we spend on a new smartphone today, we got a blistering 16MHz processor and 128KB of memory. That's 128 kilobytes, not megabytes or gigabytes.
What made the PalmPilot so popular was its convenient pocket size and the apps. It seemed like every week there would be a new program that allowed us to do something amazing with that little device, and its mono display, toothpick-like stylus and weeks long battery life. I obsessively tried every new app and lusted after every new case and accessory that came out. Can you imagine trying to keeping up with all the new iOS or Android apps and accessories these days? Impossible!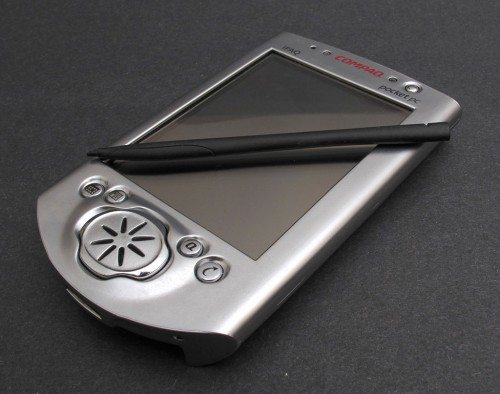 2. In 1998, Microsoft got in on the PDA action with Palm PCs. Soon after they were renamed to Palm Sized PCs, and then Pocket PCs. Regardless of the name though, I would say that the Compaq iPaq was the most popular Pocket PC of all time. When it was released in 2002, it made all the gadget fans swoon with its curved shiny chrome case and spacey 5-way directional pad. It was the iPhone of its day, inspiring all sorts of expansion sleeves and accessories. Judie Lipsett Stanford, my writing partner back in those days and now owner of her own gadget site Gear Diary, was one of those iPaq entrepeneurs. Along with a jewelry maker, she helped design solid sterling silver styluses with gemstone tops for the iPaq and other Pocket PCs.
3. 2001 was the year that the music industry changed forever, because that was when the original Apple iPod was first introduced. Carrying around cases of your favorite CDs and a player was a thing of the past once people got a look at the small device that could hold your entire library of music in the palm of your hand. Add in iTunes and the ability to buy music from the comfort of your living room instead of driving to a store, and you have the genius of Apple.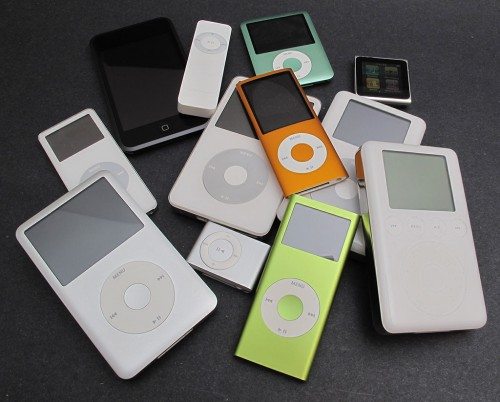 I didn't jump on the iPod band wagon until the 3rd generation iPod came out in 2003. But as you can see from the picture above, I've collected quite a few of the most popular digital music players in the world. Thanks to Apple, digital music is now the preferred way of storing and playing music. I can't remember the last time I even played a physical CD. Come to think of it, the only CD player in my house these days is in one of my laptops.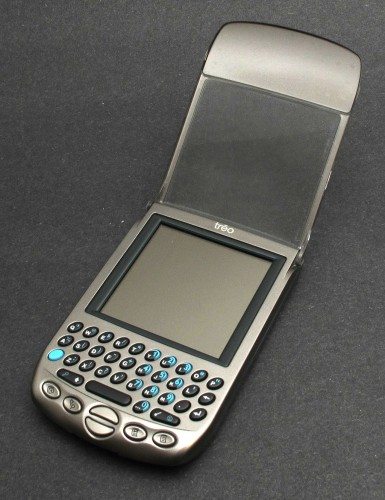 4. My first smartphone was the Handspring Treo 180, back in 2002. Handspring, for those of you that don't know or remember, was a company created by the originators of the PalmPilot. They packed their bags, left Palm and started a new company that they named Handspring, which brought us the Visor line of PDAs and then the first Treo phones. Handspring was later acquired by Palm, and the Treo became one of the first popular smartphones.
I only had the Treo 180 for a couple of weeks due to signal coverage issues, but that phone was my first taste of what was to come with cell phones and a data plan, and I liked it! My favorite phone of all time (sorry iPhone) is the Palm Treo 650, which I still have. I wanted this phone so badly that I didn't want to wait for it to show up at Verizon, so I bought a Sprint version which was then hacked to be able to work on Verizon. It was a great little phone, and I often find myself missing a QWERTY keyboard on my phone all these years later. Touch screens are fine, but a good thumb keyboard is still my preference.
5. One important gadget/service that has evolved over the years is the GPS. Do you remember the days when you had to look up directions to Aunt Mary Lou's house in an atlas? What was once a service only used by the military is now built in to all sorts of gadgets like computers, smartphones and watches. Services like Google Maps and Verizon's Navigator make getting lost a problem of the past. We use GPS gadgets and apps to track our pets, kids, elderly relatives and even our devices themselves.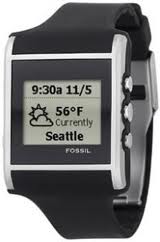 6. SPOT (Smart Personal Object Technology) watches hit the market in 2004. These oversized watches developed by Microsoft put PDA-like capability with wireless content on your wrist. Featuring an LCD display, you could read headline news, weather and stock quotes without having to boot up your computer or check your phone. Although it seemed like a good idea at the time, SPOT ultimately flopped due to limited content, clunky design and having to pay a monthly subscription fee for the Microsoft MSN Direct service. Not long after reviewing some of these watches, I stopped wearing a watch altogether. I didn't need one as I always had my phone with me. I think that trend continues today, as I don't notice many people wearing watches these days. Do you still wear one?
7. Wireless, otherwise known as 802.11a,b,g,n, otherwise known as WiFi, was the technology that untethered us from phone lines and Ethernet cables. As I sit here and type this article on my Macbook Air from the comfort of my couch, it's hard to remember a time when I had to stay downstairs in the basement office connected physically to a router. These days, WiFi is almost everywhere you go - Starbucks, McDonalds, you name it. The freedom of being able to wirelessly connect to the Internet wherever you are is so normal that we don't even think about it anymore.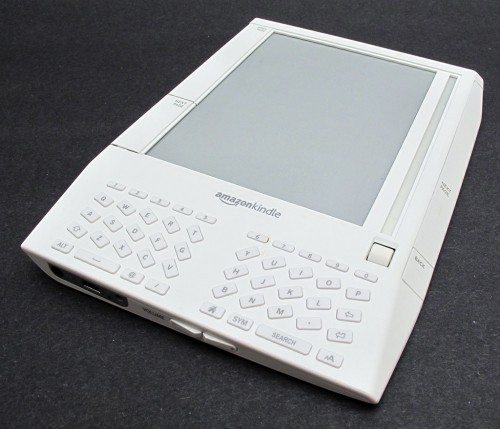 8. Just like Apple's iPod changed the music industry, eBooks and Amazon's Kindle eBook reader forever changed the publishing industry. The first Kindle arrived on the scene in late 2007. It wasn't the first eBook reader on the market. eBooks had been around since the early days of the PalmPilot in the late 90s. Sony had one of the first dedicated eBook reader devices as well. But nothing has been the same since Amazon released that first Kindle device. Just like the iPod allowed you to carry your entire music library in your back pocket, the Kindle allowed you to carry hundreds of your favorite books in a device the size of just one book. But the most important feature of that first Kindle was built-in wireless. Not WiFi, but cellular. From almost anywhere you were, you could browse Amazon's store, buy a book and have it delivered to the device within minutes. It was the perfect gadget for the impatient impulse buyer.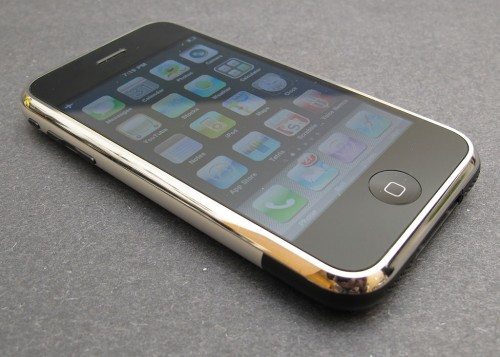 9. The original Apple iPhone was introduced in the summer of 2007 to much hoopla and fanfare. Status symbol, productivity tool, gaming device or plain old phone, the iPhone has set the bar for smartphones ever since. I remember standing in line for the first iPhone and continue to be excited as each new generation is announced. It's amazing how Apple's first attempt at a cellphone created such a large industry. It's not just about the phone itself, though. It's about the thousands upon thousands of apps and equally numerous accessories available for it. People have built entire careers around this phone. Love them or hate them, Apple just knows how to create a product that people will have mad love for.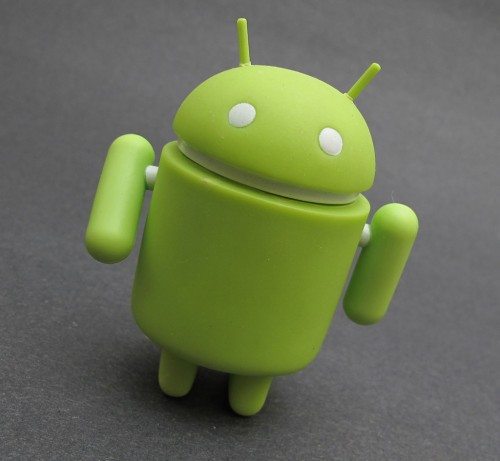 10. A year after the iPhone came out, Apple's main competition was born with the first Android phone. It's now 4 years later, and Android has gobbled up the most market share, overtaking the iPhone by a large percentage. This is not hard to understand when you see the new phones being pumped out with rapid frequency. Unlike iOS, which has just 1 phone, the iPhone, there are almost too many Android phones to count. Motorola, HTC, Samsung, LG and others release new phones every few months. It reminds me of the old days with Palm OS, when Palm, Sony and Handspring were pumping out new PDAs like baby rabbits.
11. EDGE, 3G, 4G LTE - This year 4G LTE rolled out in my area (Southern Indiana). Although it's not available at my home, it is available where I work, and I love it. Having data speeds on my phone that rival my T1 line would have seemed impossible 15 years ago. I remember waiting and waiting to load a Web page or email when all we had was EDGE speeds. 3G was much faster, but now with 4G, there's no comparison. This summer I switched to Verizon's Share Everything plan, so now I don't pay for or use hotel wireless access when I travel. Instead I use my phone as a hotspot.
12. As popular as the iPhone is, the first iPad, released in 2010, is probably even more popular. Originally described as a big iPod touch, the iPad is now the tablet by which other tablets are measured. Two years later, we've already welcomed four generations of iPad devices (counting the mini). I have all but the latest iPad 4 with the Lightning connector and the mini. However that is going to change quickly, as I'll be receiving the Verizon iPad mini this week. It's funny that I was slightly disappointed with the original iPad because of its size. I wanted something smaller. But then once I got it in my hands and started using it, I was so happy for the 10" display. Fast forward two years, and I'm finally getting the smaller-sized tablet that I originally dreamed about. I opted for the 4G LTE option on the iPad 3 and iPad mini because it's so convenient to be able to pull it out and immediately be able to check my email or use it with Google maps as a huge navigation device.
13. The Cloud is another game changer that keeps getting bigger and more important as the years have gone by. I don't have to tell you that having the ability to access your documents and content from any computer connected to the Internet is huge. It wasn't that long ago when someone would ask me about my vacation, and I'd have to tell them that I would bring in some pictures the next day. Now I just give them the link to my Facebook photo album. Another example is someone asking me for the recipe for my famous turkey lentil soup. I don't have to go home and copy it down on a recipe card because I can just login to Evernote, cut-and-paste, and email it to them. Done. The Cloud may even cause dedicated music players like the iPod to become extinct, because we can shove all our tunes in the Cloud and access them from our smartphone, tablet or computer. There's no real need to carry around an extra device anymore.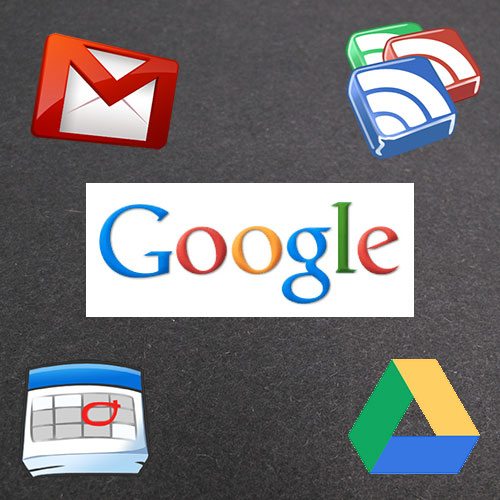 14. Over the years, I've often said that Google is my friend. But these days, Google is more like my BFF, and I'd be completely lost without Gmail, Google Reader, Google Calendar, Google Chrome browser, Google Drive, and, of course, Google Search. I use them all, and doing so has made my life so much easier. Remember the old days when you would switch PDAs or phones, and you had to figure out a way to import your calendar and contacts from one platform to another? With Google, I never have to do that. Since all my info is in the Cloud, I can easily access it whether I'm using an iPhone, Android phone, or tablet. Google and the Cloud have made syncing your devices with a computer almost a thing of the past. I know I haven't synced/backed up a smartphone in years, because it's all done for me.
15. While we're on a Google theme, the Internet-based Chromebook, which was first released last year, is definitely what I think will be a future device trend. Google's Chrome OS is lean and mean and has allowed very affordable small laptops to be used as full-blown computers. A few weeks ago, I did an experiment where I put my Macbook Air aside and did all my work on a Samsung Chromebook. It performed very well and makes me wonder how devices like the Chromebook will make ripples in the laptop and desktop industry in the years to come.
Back in 1997, I would often daydream about gadgets. I would look at the PalmPilot in my hand and wish it had a color display and a built-in camera. I dreamt about a device that same size that I could carry with me and connect to a larger screen when I needed to do real work. Everything that I wished for 15 years ago is available now. These days we can do everything that required multiple devices years ago with just our smartphones. We're at a point now where we really don't need faster processors, higher-resolution displays, or more megapixels for our cameras. It makes me wonder what sorts of advances we will see in the next year or two. When I daydream these days, I'm wishing for things like unlimited battery life and 4G LTE speeds everywhere. How long will it be until both of those wishes are a reality?
Now, the (even more) fun part. To celebrate my 15 years in tech milestone, I've partnered with the good folks at Verizon Wireless to give away a Droid DNA by HTC to one lucky person. To enter, leave a comment on this post with your favorite tech moment out of the 15 I shared above. Be sure to also leave an email or Twitter handle so we can contact you if you're the winner. Check out the official rules here. Good luck!
Julie Strietelmeier is the owner and chief gadget fanatic at The Gadgeteer. Julie is an all-around geek who writes about gadgets at night and works for Cummins Inc. by day. If it has buttons or runs on batteries, she wants to try it. She's been putting gadgets to the test since 1997.
*** For more Verizon Wireless news, subscribe via RSS feeds in the right rail.