Verizon Expands Private IP in Asia-Pacific, Middle East and Africa Regions
Verizon Expands Private IP in Asia-Pacific, Middle East and Africa Regions
Media contact(s)
Nilesh Pritam
+65.6248.6599
Expansion to Support Advanced Communications and Cloud Solutions in Emerging Growth Areas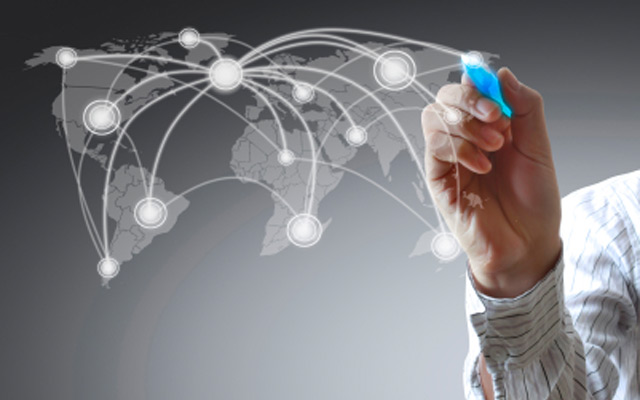 NEW YORK – Verizon has further expanded its Private IP capabilities into 10 additional countries in the Middle East, Africa and Asia-Pacific regions, now reaching more than 150 countries and territories.
Expansion in these emerging markets will give Verizon business customers additional access to Private IP Multiprotocol Private Label Switching (MPLS) services in the following locations: Bangladesh, Cambodia, Laos, Nepal, Iraq, Lebanon, Yemen, Madagascar, Mauritius and Tunisia.
In addition, Verizon is helping meet customer demand for additional routes by adding another location in Chennai, India, and another one in Johannesburg, South Africa. Customers with business in those countries now can take advantage of these new diverse routes, which provide additional access to MPLS services while increasing the benefits of resiliency and extended reach.
"We go where our customers grow," said Mike Palmer, vice president of strategic solutions, Verizon product strategy and product management. "As our Private IP customers invest and locate in new areas, we are committed to meet the increased network requirements. To stay ahead of our customers' needs, we'll continue to add new locations and provide reliable, secure and scalable network services that enable our customers to successfully grow their businesses."
Expanding Private IP service to the 10 countries will aid Verizon customers that are establishing new locations or expanding their business operations in the high-growth regions of Asia-Pacific and the Middle East. The service enables e-business applications, and secure business-to-business e-commerce, dynamic bandwidth and the ability to connect sites in an any-to-any configuration, with easier customer network configuration and management.
Additional Private IP expansion is planned for 2014, with a focus on Central and South America.
Verizon Communications Inc. (NYSE, Nasdaq: VZ), headquartered in New York, is a global leader in delivering broadband and other wireless and wireline communications services to consumer, business, government and wholesale customers. Verizon Wireless operates America's most reliable wireless network, with more than 101 million retail connections nationwide. Verizon also provides converged communications, information and entertainment services over America's most advanced fiber-optic network, and delivers integrated business solutions to customers in more than 150 countries. A Dow 30 company with nearly $116 billion in 2012 revenues, Verizon employs a diverse workforce of 178,300.  For more information, visit www.verizon.com.
####