Verizon FiOS TV Debuts in Raynham, Mass., Launching New Era of Television Entertainment
Verizon FiOS TV Debuts in Raynham, Mass., Launching New Era of Television Entertainment
Compelling Triple-Play Bundles Give Consumers and Businesses Reason to Switch to Award-Winning Verizon FiOS TV, Internet and Voice Services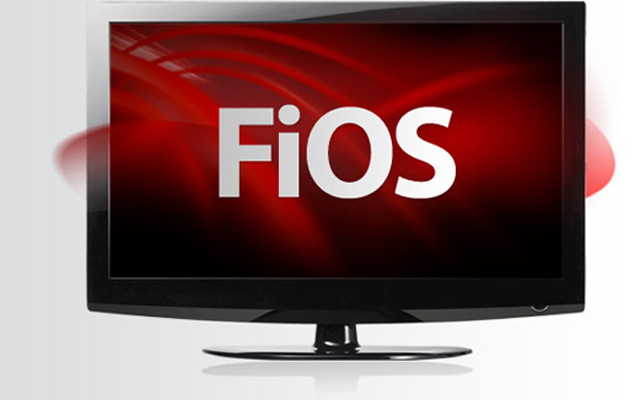 RAYNHAM, Mass. – The age of TV competition has arrived in Raynham.
Verizon is now offering FiOS TV service in this town, bringing consumers and businesses an all-fiber-optic connection that provides more channels, more HD, more video on demand and faster Internet speeds than old-fashioned cable TV.
With the introduction of FiOS TV, Verizon is offering its revolutionary FiOS triple play of TV, Internet and voice services to homes and businesses in Raynham. Town selectmen signed a local franchise agreement with Verizon on Oct. 8.
Verizon delivers FiOS TV over the nation's largest digital, all-fiber network, offering more than 590 total channels in Massachusetts – including more than 160 high-definition channels, more than incumbent Comcast.
"Consumers and small businesses in Raynham, at long last, have a better choice for TV," said Angie Klein, vice president of consumer and mass business markets for Verizon. "We've had great success in FiOS communities throughout Massachusetts. Now it's time to bring FiOS TV to Raynham and provide customers a choice that is truly different from the cable TV company.
"Our advanced 100 percent fiber-optic network was built for HD. With all-fiber connections running straight to their homes, viewers get both high-definition and standard TV that is eye-popping", Klein said. "And with Flex View and FiOS TV Online, we're offering more interactivity with more content on more screens. Customers have access to over 50,000 On-Demand titles on TV, PC, tablet and smartphone."
Consumers now have the option to bundle FiOS TV service, FiOS Internet service and the FiOS Digital Voice unlimited calling plan for as little as $89.99 a month for two years. 
Customers interested in FiOS TV can visit www.verizon.com/FiOS or call 1-888-Get FiOS (438-3467) for more information.
FiOS is also available to small businesses, which can take advantage of the Solutions Bundle with FiOS TV, Internet and Unlimited Nationwide Calling.  Included in the small-business bundle are Verizon Internet Security Suite and Online Backup. Small businesses can also take advantage of free Google Apps for three accounts and discounts to nationally known brands like Office Depot, FedEx and more.
Business customers can learn more about business-grade FiOS services at http://smallbusiness.verizon.com/, or by calling 1-877-344-8896 for more information.
More Video on Demand Than Anyone Else
FiOS TV customers receive many added benefits that are included in their service at no additional cost. For example, FiOS TV includes and industry-leading 70,000 monthly video-on-demand titles (thousands of which are free), including  more than 25,000 in HD, and next-generation interactive services including an advanced interactive media guide; social networking, news and entertainment widgets from Twitter, Facebook and more; DVR management via broadband or cell phone; and more.
In addition, FiOS TV customers have online access to thousands of movie titles and TV shows through Verizon's Flex View and FiOS TV Online services. Flex View allows FiOS TV customers to rent or purchase more than 50,000 movie titles and watch them on their TV, online and on a growing number of mobile devices including smartphones and tablets. FiOS TV Online offers online access to a variety of programming from HBO, Showtime, Cinemax, EPIX, TBS, TNT, truTV, Cartoon Network, Nickelodeon, Comedy Central and MTV as well as live streaming from NFL Network and NFL Red Zone, CNN, ESPN, NBA League Pass and the Longhorn Network.
FiOS TV also offers a multi-room DVR that allows customers to view, record, pause and rewind programming on up to three TVs in the home at the same time. 
Live TV From Anywhere
Customers can access their FiOS TV DVRs remotely from a PC or select mobile devices with the MY FiOS app, which also provides access to everything from movies, TV shows and personal content to billing, account management and customer service tools. All FiOS TV customers also have access to the FiOS Mobile app, which enables live viewing of up to nine national TV channels from anywhere and 77 live channels from inside the home on almost any device.
FiOS TV is delivered over Verizon's all-fiber-optic network, which brings the power and capacity of fiber optics directly into homes and businesses and has industry-leading quality and reliability.  Fiber delivers amazingly sharp pictures and sound, and has the capacity to transmit a wide array of high-definition programming that is so clear and intense it seems to leap from the TV screen. This network also offers FiOS Internet Service, which delivers downstream speeds of up to 500 Mbps (megabits per second) and upstream speeds of up to 100 Mbps, as well as high-quality voice services. 
Free Verizon Wi-Fi access at thousands of locations across the U.S. is available for FiOS Internet customers who have 15 Mbps or faster packages. Free Wi-Fi hot spot locations include hotels, airports, restaurants, coffee shops, retailers and other public locations across the U.S. For a list of hot spot locations, visit www.verizon.com/hotspots.
The value of FiOS TV extends to installation and customer support. Specially trained Verizon technicians will install the service and acquaint subscribers with FiOS TV features and services. Verizon provides 24/7 technical assistance by phone from its Fiber Solutions Centers. 
FiOS services have received accolades from leading consumer and technical publications and organizations including J.D. Power and Associates, the American Customer Satisfaction Index and PCmag.com.
Verizon Communications Inc. (NYSE, Nasdaq: VZ), headquartered in New York, is a global leader in delivering broadband and other wireless and wireline communications services to consumer, business, government and wholesale customers. Verizon Wireless operates America's most reliable wireless network, with more than 101 million retail connections nationwide. Verizon also provides converged communications, information and entertainment services over America's most advanced fiber-optic network, and delivers integrated business solutions to customers in more than 150 countries. A Dow 30 company with nearly $116 billion in 2012 revenues, Verizon employs a diverse workforce of 178,300.  For more information, visit www.verizon.com. 
####