Review: Get Your Game On With GameTanium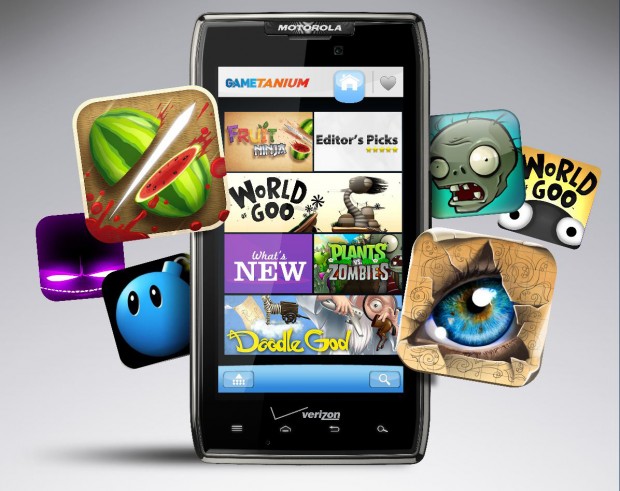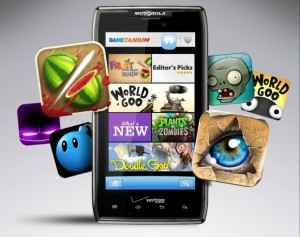 Following is a guest post from Missouri resident Wes Bond. Wes is an avid gamer and frequent blogger on the topic of gaming and game devices.
GameTanium™ Mobile is a new subscription service for Verizon Wireless customers that provides access to a host of great games for a low monthly price of $5.99. The subscription model is great for people who love to play the latest casual games; for parents whose children are always asking to buy new games; and for gamers who want access to a large selection of titles.
Verizon has put together a library of more than 75 premium games with new games added every week. Here are just a few of the titles available: Doodle God, Fruit Ninja, Zenonia, Plants vs Zombies and Steambirds. Verizon has carefully chosen titles from a variety of genres to meet your tastes, as well as expose you to new types of games.
Enjoy games from genres such as casual, sports, adventure, action, roleplaying, driving, piloting, arcade and more. These are full games we're talking about here - not demos. Your monthly subscription allows you to play as many full games as you like for less than 20 cents a day.
We've all bought games on our phones that we ended up not liking for one reason or another. And, at the time it felt like it was money wasted. With GameTanium, you don't have to worry about that as you are free to play any title and as many titles as you like for one monthly price.
I know my kids love to play on my phone and are always asking to download a new game. GameTanium is a great solution for us. They don't have to worry about running up a bill, and I get to play my favorite games, such as Collapse and Radiant HD.
Verizon has done a fantastic job of assembling all the best games in a very well designed and easy to use platform. Lunch time doesn't have to be so boring anymore. Game on!
Connect with Wes Bond on Twitter and check out his blog, My Dead Heroes.
For more Verizon Wireless news, subscribe via RSS feeds in the right rail.