Verizon Has Installed Nearly 89 Million Feet of Fiber-Optic Infrastructure in New York City
Verizon Has Installed Nearly 89 Million Feet of Fiber-Optic Infrastructure in New York City
Company's Fiber Investment in the City Alone Surpasses $3 Billion; Meeting Goals on Fiber Deployment in City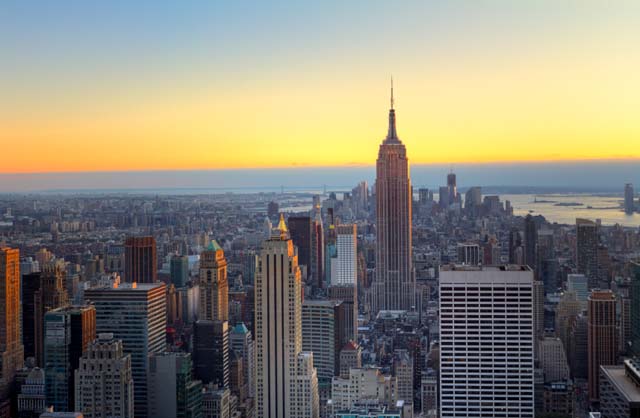 NEW YORK – Verizon has installed almost 89 million feet, or nearly 17,000 miles, of fiber optic infrastructure in New York City, enough to stretch over six trips between New York and Los Angeles. 
The company's fiber infrastructure in the city includes facilities for interoffice and backbone network equipment, specialized fiber for large enterprise customers, as well its revolutionary FiOS services serving consumers and small businesses.
Unlike cable, FiOS utilizes light to transfer video and data signals all the way to a home or business, making it the highest-performing communications technology available. 
FiOS currently delivers download speeds as high as 500 megabits per second (Mbps) and upload speeds of up to 100 Mbps – by far, the fastest Internet speeds available in the city. These speeds give customers the ability to download a two-hour HD video in just over a minute-and-a-half and upload the average PowerPoint presentation in less than a second. Unlike cable's technology, FiOS is capable of delivering much faster Internet speeds for many years to come.
New York Boasts the Most Ambitious Fiber-Optic Deployment in any City in U.S. History
Verizon is meeting its goal to run its all-fiber telecommunications network throughout all five boroughs. "This is the largest, most ambitious fiber-optic deployment in any U.S. city," said Kevin Service, Verizon's president for the company's Northeast area. "We have invested more than $3 billion in the city alone, making it one of the most 'fiberized' cities on the planet. Our 12,000 New York City employees are proud to bring this future-proof technology to the people of New York City.  
"There is clearly more work to do to bring FiOS services into buildings and complexes," Service added.  "And we have teams out on the streets every day knocking on the doors of landlords and property-management companies, and designing and engineering how to get FiOS services from out under the streets into their tenants' apartments, businesses and offices."
He said that the company has worked with the city, confirming each annual benchmark established for upgrading its network for video service availability in the five boroughs. As of the end of 2013, the company had completed network upgrades passing premises in  90 percent of the Bronx, 89 percent of Brooklyn, 94 percent of Manhattan, 90 percent of Queens and virtually the entirety of Staten Island -- all as called for under the Cable Franchise Agreement with the city. So long as Verizon can gain access to a home or building in these communities, video service will be offered and available.
In addition, the company has already made FiOS available to more than 60,000 New York City public housing units.
After Superstorm Sandy, the company accelerated its plans for installing fiber-optic technology to replace cables and other infrastructure elements that were destroyed by the unprecedented flooding. In the most dramatic example, the company installed fiber-optic cables and networking equipment throughout lower Manhattan and in some of the coastal neighborhoods in Brooklyn (such as Coney Island and Sheepshead Bay) and Queens (such as Belle Harbor and Breezy Point) giving all of those areas a robust and reliable all-fiber-optic telecommunications network for years to come.
"We commend Verizon on the progress they've made installing fiber optic cable throughout New York City," said Bill Rudin, chairman of the Association for a Better New York and vice chairman of Rudin Management Company. "Countless businesses and residents are being served by this tremendous investment, which will help ensure that New York's infrastructure provides 21st century connectivity. The information economy that is fueling New York's growth depends on high-speed connections, and we're happy to see Verizon providing this cutting-edge service to our city."
Verizon has also provided its super-fast FiOS Internet service to power two incubators in the city – Take the Helm and HarlemGarage – giving start-up and entrepreneurial firms a strong Internet platform on which to build their businesses.
Innovations That Benefit Customers, Residents and Speed FiOS Deployment
Verizon reached an agreement with the City of New York to conduct a pilot program of "microtrenching," which enables fiber optic cables to be installed in a way that's less disruptive to the city's streets and sidewalks.
Installing underground wires – such as fiber – in New York can be time consuming and disruptive to the community. It involves large excavations, backhoes and dump trucks, air and noise pollution, and it has a significant impact on the carbon footprint. Not to mention the noise and disruption. Verizon's new approach to trenching, which was approved by the city to go from pilot to standard practice, makes it easier and more efficient to lay fiber. It involves a much thinner wire and less equipment. And it takes a third of the time to install fiber, with less disruption to the environment.
Other innovations and techniques Verizon has developed and taken advantage of in its New York City fiber deployment include the so-called Magic Wire, which seamlessly and almost invisibly adheres to moldings in compact city apartments, and a desktop optical network terminal that takes up far less space, as opposed to a larger one that is affixed to the side of a house in more suburban settings.
Verizon Communications Inc. (NYSE, Nasdaq: VZ), headquartered in New York, is a global leader in delivering broadband and other wireless and wireline communications services to consumer, business, government and wholesale customers. Verizon Wireless operates America's most reliable wireless network, with more than 103 million retail connections nationwide. Verizon also provides converged communications, information and entertainment services over America's most advanced fiber-optic network, and delivers integrated business solutions to customers in more than 150 countries. A Dow 30 company with more than $120 billion in 2013 revenues, Verizon employs a diverse workforce of 176,900. For more information, visit www.verizon.com.
####