Verizon to Host Electronic Waste Recycling Rally on April 18 at EPIC EARTH DAY Experience in Grapevine, Texas
Verizon to Host Electronic Waste Recycling Rally on April 18 at EPIC EARTH DAY Experience in Grapevine, Texas
DFW Communities and Verizon Have Recycled More Than 27 Tons of Electronic Waste Since 2009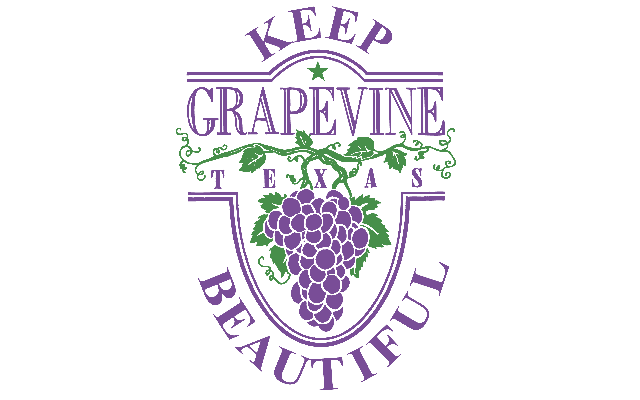 GRAPEVINE, Texas – On Saturday (April 18) from 9 a.m. to 1 p.m., Verizon employee-volunteers will collect and recycle unwanted electronics from DFW-area residents and businesses. Verizon is partnering with Keep Grapevine Beautiful to host the free electronic waste recycling rally during the organization's EPIC EARTH DAY Experience. The collection will take place in the parking lot at the Grapevine Botanical Gardens at Heritage Park, 411 Ball St.  
"The EPIC EARTH DAY Experience provides our community with a forum to learn about and practice green living every day," said Mendie Schmidt, executive director of Keep Grapevine Beautiful. "With Verizon's continuing support, we'll also have a place to drop off our unwanted electronics in a safe and environmentally responsible manner. We encourage everyone to take advantage of this free opportunity to learn more about the environment and how to live greener lives."
The recycling rally is part of Verizon's commitment to curb the disposal of electronic waste in landfills and support the discarded items' reuse in the creation of new products. Since 2009, Verizon has conducted eight recycling rallies in Grapevine, Irving and Richardson and collected more than 27 tons of electronic waste from local residents and businesses.
In 2010, Verizon set a goal of collecting 2 million pounds of electronic waste by the end of 2015 through free community recycling rallies like the upcoming event in Grapevine. To date, Verizon has collected roughly 1.9 million pounds of electronic waste -- equivalent to the weight of nearly 250 cars.
"We're closing in on our goal of collecting 2 million pounds of electronic waste by year-end, and our recycling rally in Grapevine will get us closer to that mark," said James Gowen, chief sustainability officer for Verizon. "By working together and teaching kids about responsible recycling today, we are making the world a better place for our families, friends and future generations to come. Please join Verizon and Keep Grapevine Beautiful at the EPIC EARTH DAY Experience on April 18." 
Items collected may include laptop and desktop computers; cathode ray tube and liquid crystal display monitors and televisions; computer cables, mice and keyboards; gaming consoles; telephones and answering machines; stereo and audio equipment; paper shredders; alarm clocks; printers; cameras; conferencing equipment; remote controls; earphones; small electronic appliances (such as coffee makers, toasters, toaster ovens and can openers); microwave ovens; vacuum cleaners; and electronic toys without batteries. Glass, plastics and aluminum cans can also be dropped off.
The disposal of the electronic waste collected will adhere to Verizon's zero-landfill objective, meaning the materials will be reused or recycled so that they do not end up in a landfill. Participants dropping off electronic waste will be randomly selected to receive giveaways, including hundreds of water bottles, insulated tote bags and pop-up plants. 
Hard drives will not be wiped, and all batteries should be removed prior to turning in any items. Items that will not be accepted include hazardous waste (such as batteries, inks/toners, mercury bulbs); units containing fluid (such as motors and pumps containing fluid); refrigerators and freezers; medical waste, and radioactive material such as X-ray equipment.
Verizon's Commitment to the Environment and Sustainability
Verizon has long focused on energy efficiency and instituting sustainable real estate practices. On April 6, the U.S. Environmental Protection Agency recognized Verizon with a 2015 ENERGY STAR Partner of the Year – Sustained Excellence Award for its continued leadership in protecting the environment through superior energy-efficiency achievements. This is the third consecutive year that Verizon has received a Partner of the Year honor from the U.S. EPA.
Verizon seeks ENERGY STAR certification for all eligible Verizon Wireless retail stores and other company facilities that meet the U.S. EPA's standards for energy efficiency and reduction of greenhouse gas emissions. In all, 193 Verizon facilities earned ENERGY STAR certification by the end of 2014 – 177 Verizon Wireless retail stores and 16 other Verizon facilities across the United States.
Over the past two years, the company has invested $137 million to build on-site green energy generating systems, including solar and fuel cells, to help power its networks and data centers – equivalent to 2,700 homes' electricity for a year – eliminating 20,000 metric tons of CO2.
Verizon is also using its own Networkfleet telematics product for vehicle fleet management. With this system, managers can keep a closer eye on engine performance and help employees to use their vehicles more efficiently. Verizon has equipped nearly 29,000 vehicles in its fleet with telematics equipment. The result is a reduction of over 2 billion pounds of CO2 yearly, the equivalent of removing 190,000 cars from the road – a number roughly equal to the population of Amarillo, Texas.
Verizon has also introduced its customers to ways they can use wireless devices and broadband communications to manage their fleets and buildings, run power grids and telecommute. The impact in 2014 was the equivalent of taking 3 million cars off the road.