Verizon Matches Group's Funds to Honor Cody Green, Relay for Life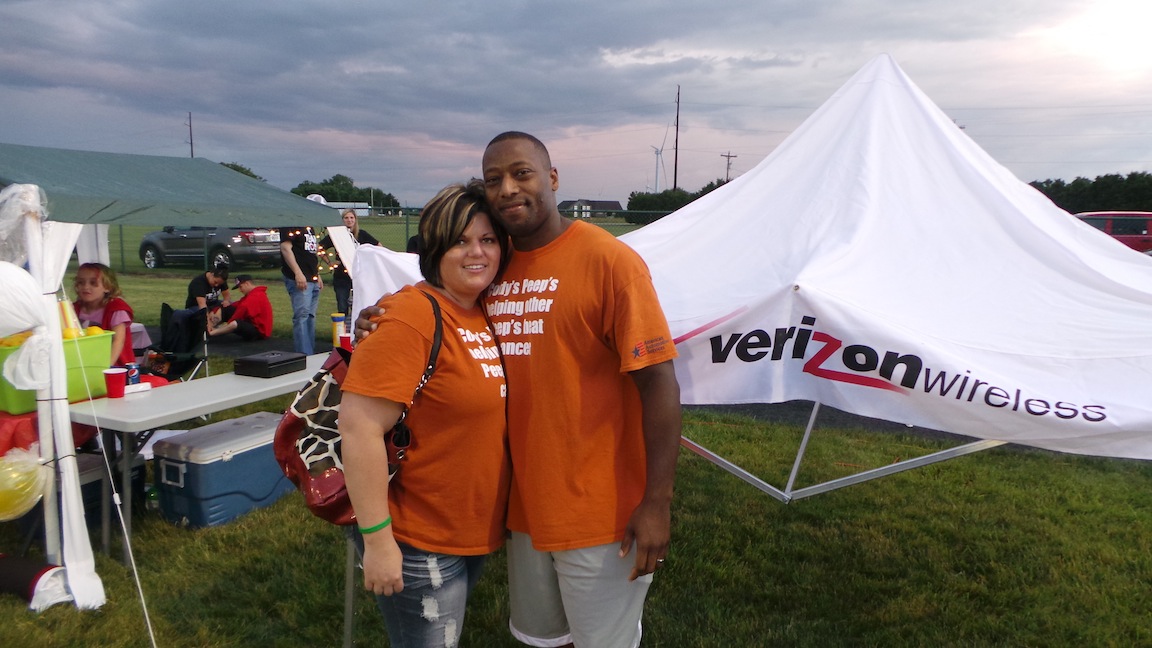 At the age of 12, Cody Green earned an honor no other little boy had in Indiana — a U.S. Marine standing vigil at his bed during his last hours of life. Cody had fought his battle with leukemia, which started from the age of 22 months when he was diagnosed, until he turned 12.
He had beaten back the cancer in his life several times, only to succumb to an infection.
But Cody's memory is preserved by his family, including Ance Phillips, assistant retail sales manager at Verizon Wireless' Lafayette store, whose team was cited as one of the top fundraisers in the June Benton County Relay For Life.
Cody, you see, is Ance's nephew. When Cody was dying, Ance's family took turns in the hospital with him so that he would not be alone in his remaining hours. The lone Marine was another volunteer who spent his time at the bedside of a brave young boy.
When Cody passed away, it was the Phillips family that decided to engage in the fundraising relay near Lafayette, IN. Ance recruited 20 people, mostly family members, lots of nieces and nephews and a few co-workers. To raise money, teams relay in activities for 24 hours because "cancer never sleeps." Each team has to have at least one participant on the relay track at all times.
The hours serve as a reminder of what those same hours must be like for a cancer patient. This year in Benton County, more than 20 teams kept relay events going during thunderstorms as the winds collapsed tents and soaked participants.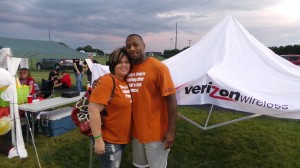 For Ance and his wife Bonnie, a local attorney, the relay is the best way to remember Cody. And by participating in the local fundraiser, they're able to match any dollars raised with a company pledge from Verizon.
"Once you're exposed to children with cancer, you start to see it everywhere—in friends, other kids and families, just everywhere."
Ance's team – dubbed Cody's Peeps – was one of the top four local fundraising teams.
In Indiana, Verizon volunteers who have personal commitments like Ance have supported 92 nonprofit organizations in the past year. Employee contributions totaled more than $90,000 and Verizon matched those donations to bring the contributed total to more than $178,000.
As Ance shared online, he wants to create a "a world with more birthdays" for the little ones in his community and everywhere who are battling cancer like Cody did for most of his life.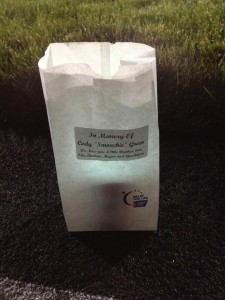 Each year, more than 4 million people in more than 20 countries raise funds and awareness through the Relay for Life movement organized by the American Cancer Society.
If you can spare a few hours for a cause, find one that might make a difference. We salute Cody's Peeps and are proud of all they're accomplishing for children everywhere.
For more Verizon Wireless news, subscribe via RSS feeds in the right rail.