Verizon to Senate: Let's continue the conversation on diversity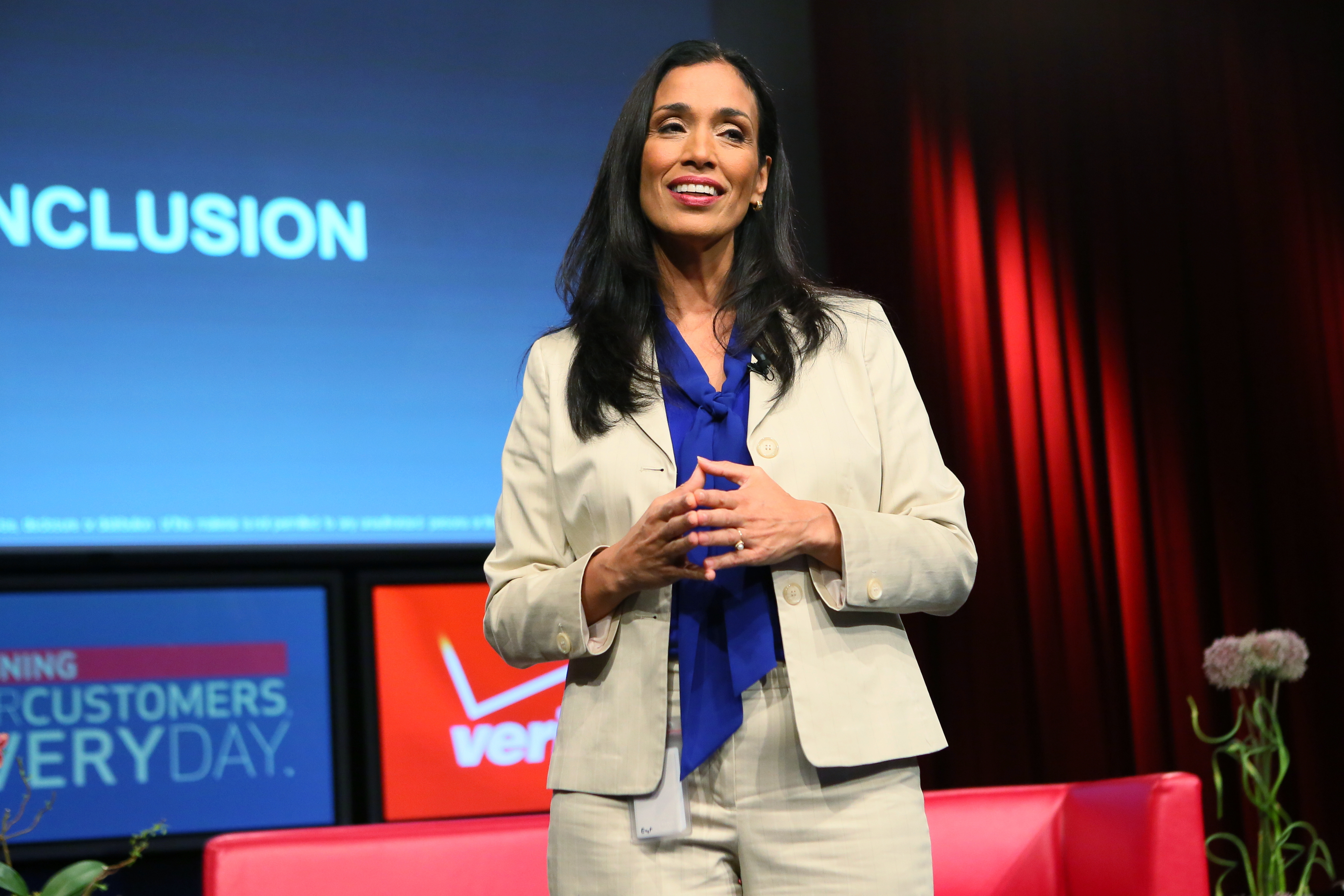 Earlier this month, Magda Yrizarry, Verizon's Chief Diversity and Talent Officer, participated in a panel discussion on diversity and inclusion in the digital economy and technology industry, as part of the Senate Democratic Diversity Initiative. The following is an edited, excerpted version of her remarks.
At Verizon, diversity is an essential part of our strategy for success. We have carefully developed inclusive organizations that reflect the marketplace we serve and that leverage the diversity of our employees, suppliers and community partners. We fully embrace diversity as a competitive edge critical to our future in an increasing competitive, multicultural and mobile ecosystem.
While there is always room for improvement, I am very proud of what we have accomplished in terms of diversity and inclusion along four corners: 1.) leadership, 2.) employment/recruitment, 3.) supplier diversity and 4.) philanthropy designed to further STEM (science, technology, engineering and math) careers. 
Leadership
We have one of the most diverse Boards of Directors, with 7 out of 13 members being women or people of color.
Recruitment and employment    
More than one-third (36%) of Verizon employees are people of color. We also recruit far and wide seeking out a diversity of top talent from colleges across the country, with a focus on those pursuing careers in STEM. This year, we recruited over 800 college hires into our internship, entry-level and rotational leadership development programs because of the multicultural pipeline we have built with Historically Black Colleges and Universities (HBCU), SHPE, HENAAC and others. 
Supplier diversity
Another key piece in the spectrum of diversity and inclusion is the work we do with our supply chain.  In 2012 and 2014 Verizon purchased $17 billion of goods and services from Diverse Suppliers. We also work closely with our Treasury and Investment Company on financial transactions, and I am pleased to report that in 2014, Verizon Treasury worked with 13 minority, women and veteran owned businesses on 10 financial transactions worth approximately $38 billion.
STEM education
The Verizon Foundation is another critical piece of our commitment to fostering diversity and inclusion. We have reengineered our philanthropy to support and further a passion for STEM through a variety of programs, including:
The Minority Male Maker program. This program, delivered to middle school boys through four HBCUs last summer, will expand to include Hispanic Serving Institutions next summer. The program connects underserved boys with mentors and access to courses in three-dimensional design and printing, app development, and a host of other exciting career opportunities.
Verizon Innovative Learning Schools. We have created innovative, hands-on learning environments within 21 underserved middle schools by infusing technology throughout the entire school.
App development for girls. We partner with experts such as Girls Who Code and Black Girls Code to teach female students coding and computer science. With these partners, we launched new chapters in Miami; Newark, N.J.; Raleigh-Durham, N.C.; and Washington, D.C.
I hope you find these examples of deliberate investments in fostering a diverse and inclusive, performance-driven culture helpful as we think about addressing this issue of national importance. I look forward to continuing the conversation.