Verizon Showcases Its Commitment to Green Energy and Technology Investment in Montgomery County, Md.
Full Transparency
More of our content is being permanently logged via blockchain technology starting [10.23.2020].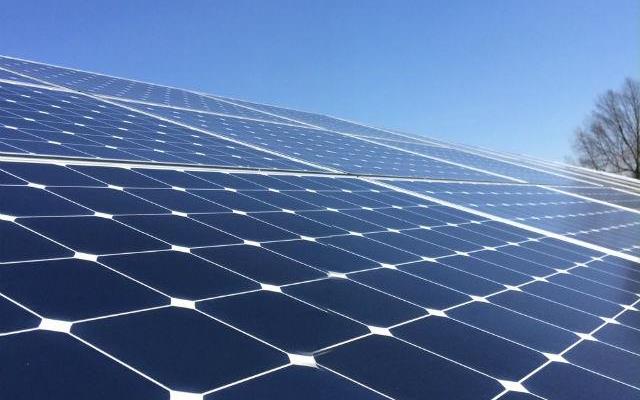 SILVER SPRING, Md. – Montgomery County Executive Isiah "Ike" Leggett will visit Verizon's Chesapeake Complex today to see firsthand how one of the county's largest employers is improving its energy efficiency, reducing its carbon footprint, and using innovative technology to improve and change customers' lives.
The Chesapeake Complex houses about 2,200 Verizon employees working in areas such as engineering, marketing, sales and service, and information technology. The facility also includes three customer-care centers for Verizon's wired broadband, video and phone services.
In 2013, Verizon invested $100 million in onsite green energy technologies to generate more than 90 million kilowatt hours of clean fuel cell and renewable solar power at 17 Verizon facilities in six states. The renewable solar energy system at the Chesapeake Complex is the largest that the company has built to date.
"Sustainability and energy management are key environmental and business initiatives at Verizon," said James J. Gowen, Verizon's chief sustainability officer. "We're constantly looking for new, cost-effective ways to boost environmental sustainability, service reliability, quality and value to our customers and stakeholders."
The solar energy system at Verizon's office in Silver Spring has more than 5,500 solar panels that produce more than 2.4 million kilowatt hours of electricity annually – enough to power 226 homes for one year.  At the same time, the system offsets 1,729 metric tons of CO2 – which is equal to the annual greenhouse gas emissions of 364 passenger cars.
"By decreasing its electricity demand from the commercial energy grid in Silver Spring, Verizon is contributing to the strength of Montgomery County's energy infrastructure, freeing energy to fuel the county's continuing economic growth," Gowen added. "And Verizon is doing this with 100 percent renewable energy that generates zero CO2 emissions."
According to Leggett, "There's a good reason for everyone to want a green Montgomery County. For some, it's to preserve our natural beauty. For others, it's to reduce our carbon footprint and live more sustainably. And for others, it's about saving 'green' money every day.
"There is no contradiction between a sound environment and strong economic growth, and Verizon's commitment to sustainability is evidence that good environmental strategy equals good business strategy," Leggett said. "Montgomery County applauds Verizon's efforts and looks forward to our long, continued partnership."
Verizon Communications Inc. (NYSE, Nasdaq: VZ), headquartered in New York, is a global leader in delivering broadband and other wireless and wireline communications services to consumer, business, government and wholesale customers. Verizon Wireless operates America's most reliable wireless network, with more than 103 million retail connections nationwide. Verizon also provides converged communications, information and entertainment services over America's most advanced fiber-optic network, and delivers integrated business solutions to customers in more than 150 countries. A Dow 30 company with more than $120 billion in 2013 revenues, Verizon employs a diverse workforce of 176,900. For more information, visit www.verizon.com.
####