WATCH: App Challenge Winners Visit The White House
WATCH: App Challenge Winners Visit The White House
These Texas Middle Schoolers Are Kind of a Big Deal...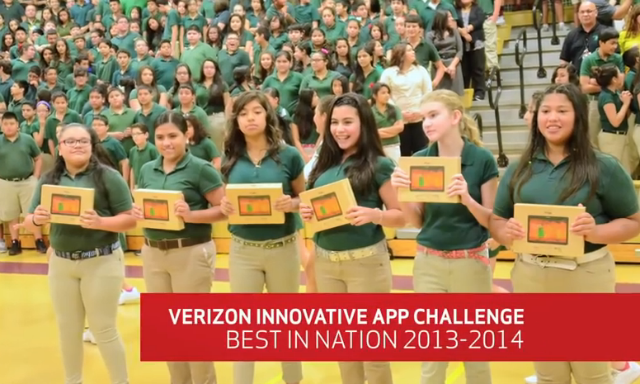 Last Tuesday was an exciting day for one of the winning teams of the Verizon Innovative App Challenge. The all-girls team from Resaca Middle School in Los Fresnos, TX were invited to demo a prototype of their app called "Hello Navi" to President Obama during the White House Science Fair.
 
During the President's remarks he gave a shout out to these girls who came up with an app that will help their legally blind classmate, Andre Salas, get around their school. With some more tweaking this app will soon be available for download in the Google Play Store and can be used by anyone.
 
Check out some of these photos and the video that recap their visit to Washington D.C. Stay tuned for more information about the Verizon Innovative App Challenge and how you can enter to win a grant for your school, a tablet, and so much more.