The Way People Play: How Livestreaming, Virtual Reality & Motion Control Are Changing the Entertainment Landscape
Full Transparency
Our editorial transparency tool uses blockchain technology to permanently log all changes made to official releases after publication. However, this post is not an official release and therefore not tracked. Visit our learn more for more information.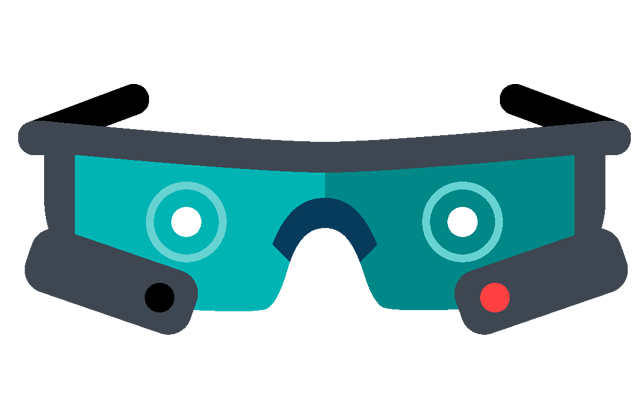 Rapid advances in technology are having a big impact on our needs, expectations, and capabilities in the entertainment world. The video game landscape is changing in wild and fascinating ways as we push forward with a new generation of hardware that's packed with diverse functions -- features that connect players far beyond the usual confines of their living rooms. From hands-free motion control and virtual reality advances that drop us inside the action, to video streaming and online multiplayer functionality, gamers of all stripes are finding fresh ways to play and interact.
One of the biggest innovations to catch on more recently is the prevalence of players streaming their gaming experiences live on the web. With services like Twitch and Ustream allowing anyone to share their gaming adventures in front of a live, global internet audience -- and with voice chat and live-cam interactivity no less -- popularity in this new social media-fueled style of gaming experience has skyrocketed. One reporter called the phenomenon the equivalent of an "extended virtual reality selfie."
PC gamers are among the earliest adopters of this technology, but others are now rapidly catching on. The integration of quick and easy streaming into the PS4 has generated 100,000 new Twitch users who have streamed an equivalent of over 38 years of content. Plans to roll out on-board Twitch functionality for Xbox One in the near future will fan the flames higher, enticing even more players to the social fold. It's not just the players themselves that are pushing this trend either.
Many enthusiasts also act as avid spectators to these online matches. In fact, entire competitive eSports tournament leagues have popped up around specific online multiplayer games like League of Legends, Starcraft 2, and DOTA 2, and the biggest matches can draw hundreds of thousands of viewers at a time. As internet connection speeds continue to improve, these data-heavy services will continue to grow and thrive on the latest current-gen hardware long into the future.
Online streaming may be the latest craze, but it's not the only new ground being broken in the gaming realm that's drawing attention. The Verizon FiOS Innovation Index survey shows a big interest in virtual reality, motion-controlled play, and other gaming innovations that require a lag-free experience. As unique cutting edge virtual reality technologies like the Oculus Rift,TrackrIR, and even the full-body Virtuix Omni interface become more integrated into the online gaming experience alongside their more commonplace console cousins, the way we play games and interact will further evolve.
A shift in the way we obtain games -- moving from a reliance on physical discs to the convenience of digitally downloading massive games with the press of a button -- is also pushing the industry in interesting directions. The advent of thriving online marketplaces for PC, Xbox One, PlayStation, handheld gaming devices, and tablets means many players get their fix of the latest games by purchasing and accessing them right on their system of choice.
Even console firmware -- the built-in code that communicates with the manufacturer--continues to change thanks to the omnipresent connectivity of these systems, bringing new digital services into the mix on a regular basis with automatic upgrades that also iron out the bugs and issues that occasionally pop-up, a feature that ensures a very long shelf life for your new system
It's an exciting time we live in, and it's only going to get better.
---
This sponsored article was written by Nathan Meunier, an award-winning journalist and freelance writer who covers video games and gaming technology. His work appears in publications including Nintendo Power, PC Gamer, GameSpot and PlayStation Official Magazines.