What Are Wireless Emergency Alerts? A Direct Source of Critical Info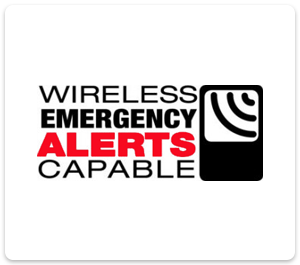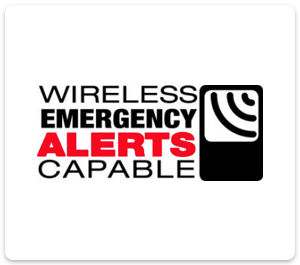 It's late, you're tired, you've turned off Conan and are just about to close your eyes for the night when Brrrnnng! your phone gets a message.
No, it's not the office calling back for one last agenda item. It's a message alerting you to a tornado that has just been spotted 20 minutes outside of your town. But what are Wireless Emergency Alerts (WEAs)?
These spontaneous, yet beneficial, alerts are a result of a partnership between CTIA-The Wireless Association, the Federal Emergency Management Agency (FEMA), the Federal Communications Commission (FCC) and the wireless industry to provide Americans a reliable emergency alert system available on something that 91% of the adult population owns: a mobile device.
The WEA system sends concise, text-like messages to users' WEA-capable mobile devices within a targeted area. Mobile users are not charged for receiving these text-like alerts and will automatically receive them.
There are three different kinds of alerts:
Presidential Alerts – Alerts issued by the President or a designee.
Imminent Threat Alerts – Alerts that include severe man-made or natural disasters, such as hurricanes, earthquakes, tornadoes, etc., where an imminent threat to life or property exists.
AMBER Alerts – Alerts that meet the U.S. Department of Justice's criteria to help law enforcement search for and locate an abducted child.
WEAs use a different kind of technology to ensure they are delivered immediately and are not subjected to potential congestion on wireless networks. That means if you're in Los Angeles and an earthquake occurred in that area, you would receive an "Imminent Threat Alert" on your device right away and without delay.
Verizon Wireless already provides a variety of WEA enabled devices, and many newer phones will be able to transmit the alerts. To receive these alerts, you might only need to upgrade your device's software rather than buy a new phone. To confirm whether or not WEAs are available in your area, visit a Verizon Wireless retail location.
In addition to providing customers with this free Wireless Emergency Alert system, Verizon Wireless also recommends a few additional tips to consider to make sure you're well prepared before you may see an "Imminent Threat Alert" appear on your device:
Develop a family emergency plan that includes what to do, who to call, where to go and what supplies to take with you if your family must evacuate.
Keep phones, tablets, laptops, batteries, chargers and other equipment in dry, accessible locations like re-sealable plastic bags. And, have car chargers available to charge devices while on the road.
Take photos/videos of personal possessions for insurance purposes and save them to an online file storage site such as Verizon Cloud in case of computer/wireless damage.
When communicating with loved ones during an emergency situation, opt for brief text messages rather than voice calls. Text messages are likely to get through quicker in a crisis.
Verizon Wireless engages in year-round preparation so customers can stay in touch with family and friends in the event of a natural disaster. There are a variety of additional tips that can help you prepare for and stay connected in the event of an emergency.
For more Verizon Wireless news, subscribe via RSS feeds in the right rail.